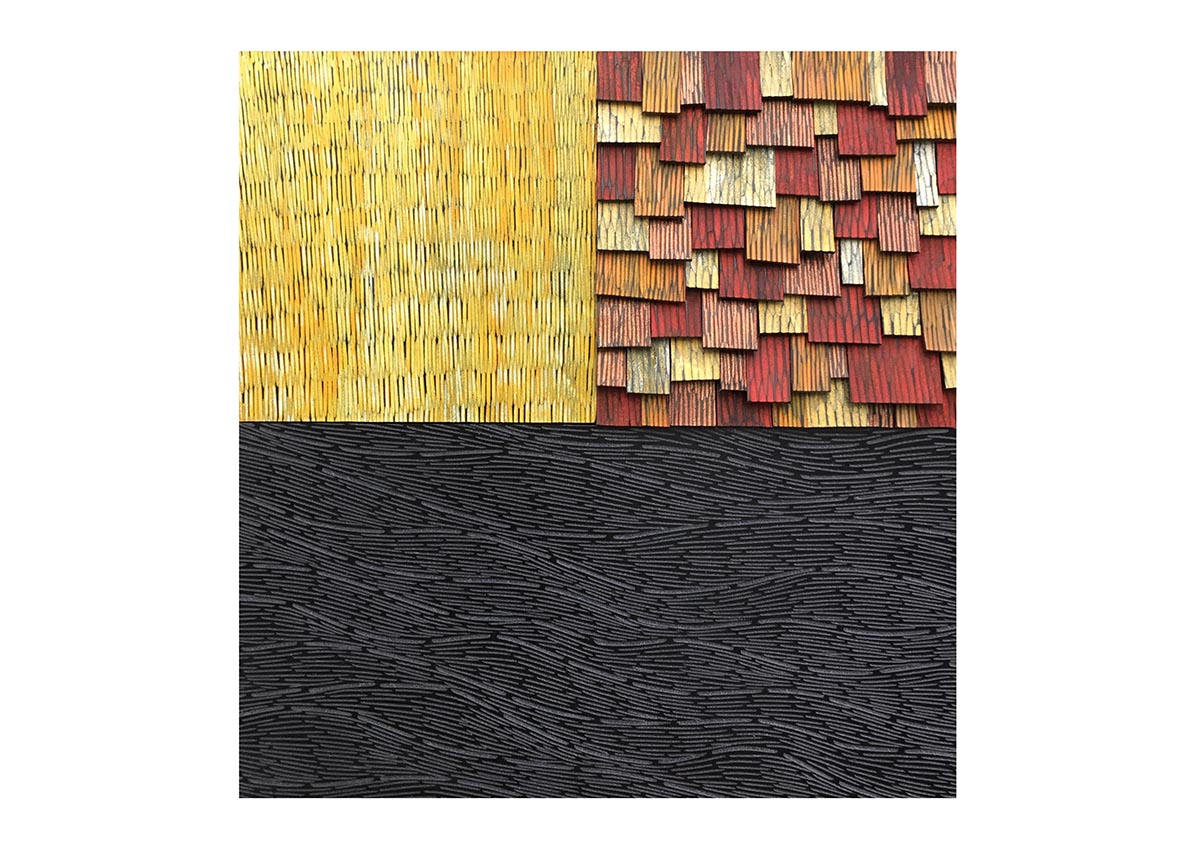 Fresh, clean and contemporary designs in leather and enamel. Wall panels, jewellery, vessels and sculptures.
I never thought that I would make my living from being creative. However, as I grew up in a home filled with large vibrant paintings and the scent of oil paint permeating the air I guess I should have known better. My father was a painter and before I was born my mother was a ceramicist so I suppose you can't fight your genes. Despite this, apart from making cards, stitching projects and the odd evening class I didn't really start making until after my second child was born, when I was in my early thirties, and I started adult education evening classes in enamelling.
I've been a full-time enameller for over fifteen years creating striking fresh, clean and contemporary designs in enamel, taking inspiration from nature to create wall panels, sculptures and jewellery. I sell my enamel designs across the UK in shops and galleries as well as making to order through my website. Since completing an MA in Design in 2018 I have also been creating work in leather, carving and painting it to create distinctive and unique wall panels, vessels and brooches.
Particularly through my leather work I have been able in recent years to explore more personal projects about memory, memory loss and dementia. In 2020-1 I have also explored how I can convey emotions brought forth by the pandemic centring around hope and despair.
Since the start of 2021 I have also been exploring materials and composition more through my participation in two projects. The first is the Tokens of Gratitude project instigated by myself and fellow members of my Design Nation South West and Wales cluster hub. We formed this project as a way to connect creatively with each other whilst also honouring the people who have made a difference during the pandemic. The creation of the tokens involves the exchange of materials, techniques, support and inspiration between the makers with the tokens awarded through nominations by the makers themselves as well as via public nominations. Each token is unique and special like the individual to whom it is awarded.
My second personal project is Material Appropriations. I enjoyed working with other people's materials so much that I have asked other makers if they would like to donate discarded pieces of their practice to me in order for me to make new work combining their components with leather, paint and enamelled components of my own. As a thank you each maker receives one of the pieces I have created.
Both these projects allow me a certain creative freedom, but also allow me to give gifts which is one of my favourite things to do and makes me happy (and hopefully the recipients of the gifts are happy too!)
Iam always open to discussions about commissions and projects and invite you to start a conversation to see where it might lead.
Janine Partington
---