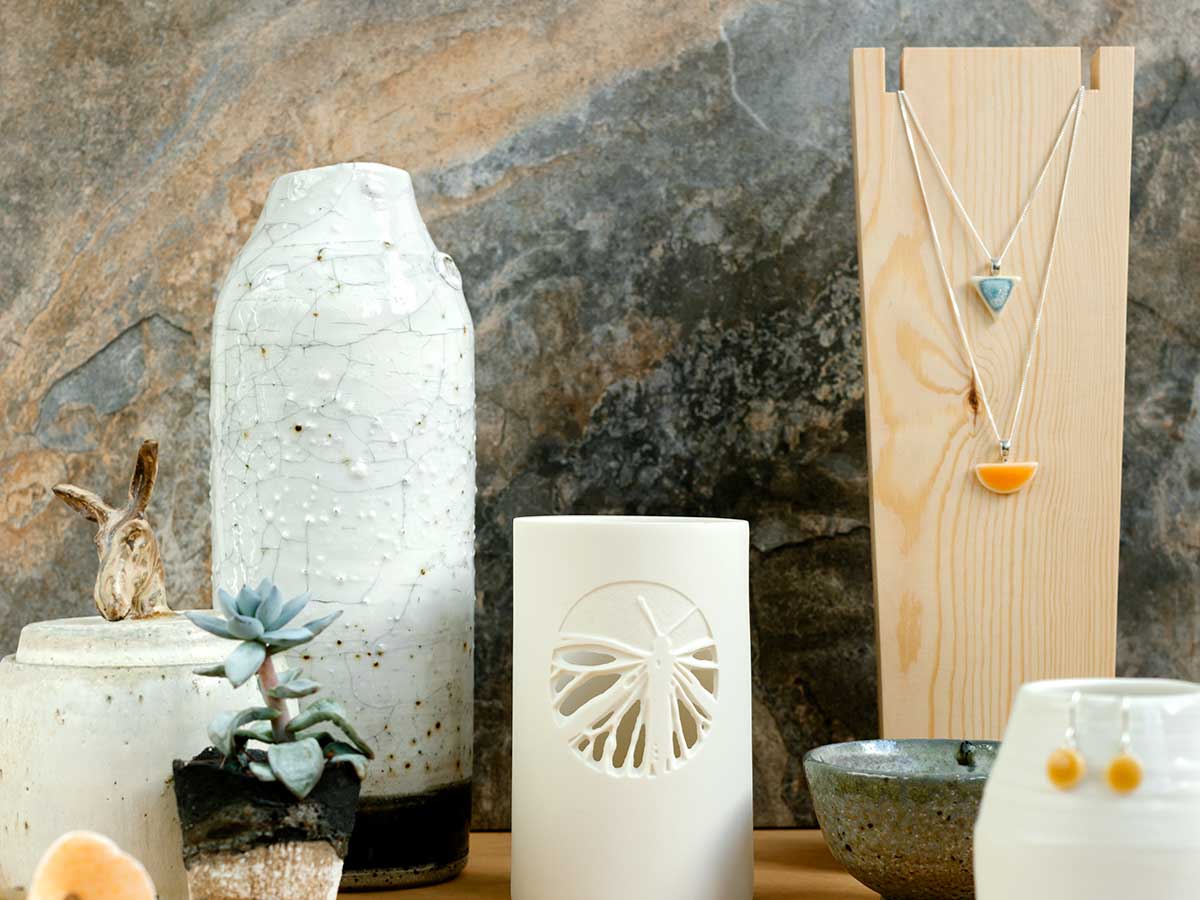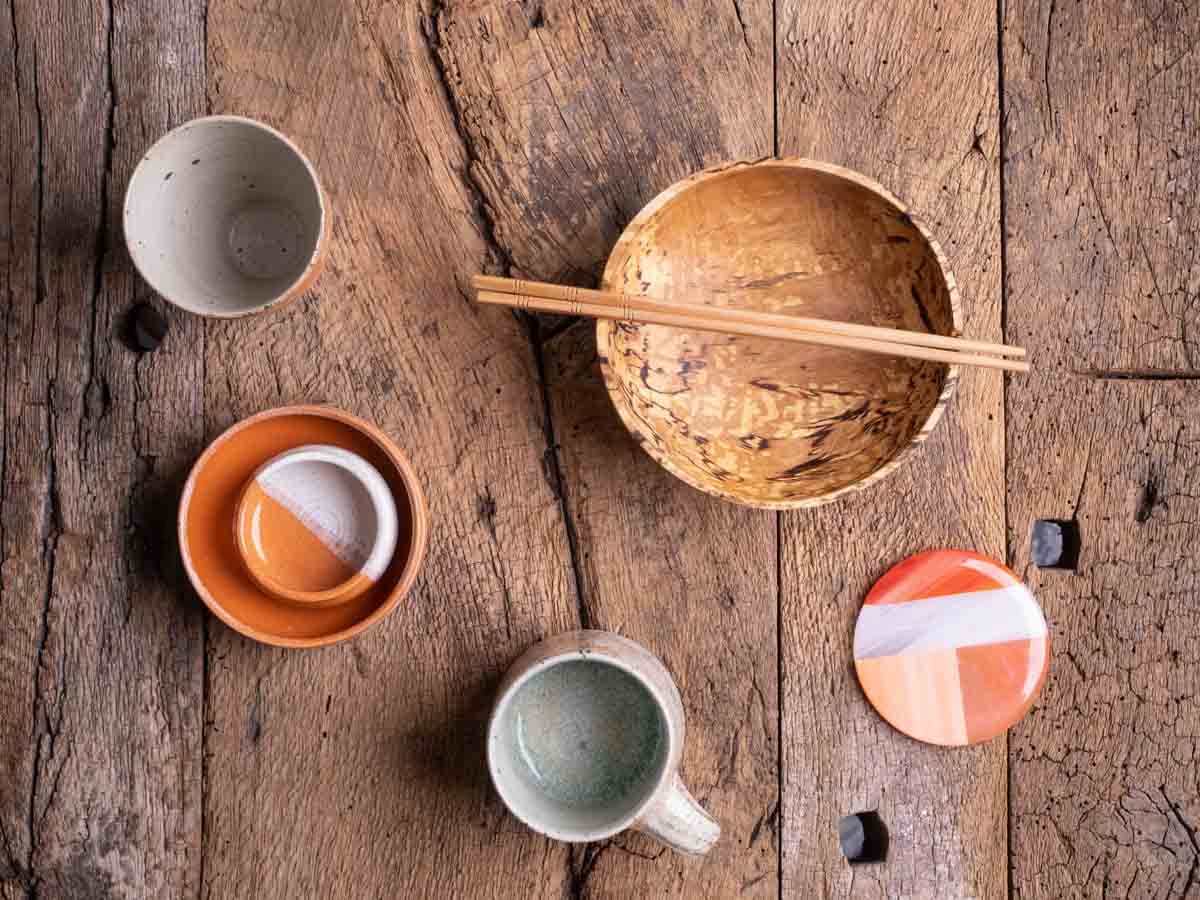 Inspire Makers curates over 60 contemporary design-led Cornish artists and makers in our shop in the artisan quarter of Falmouth. We have a separate gallery with an exhibition programme which changes monthly and allows local artists to showcase their work. Our workshop calendar offers "kitchen table" based introductory workshops to all types of craft, with classes held by the makers in displayed in the shop so they can connect with their customers.
Falmouth's Inspire Makers is a haven for exceptional artwork and contemporary crafts, telling the stories of Cornwall-based artisans as you wander through the shop, art gallery, and creative workshop space.
Founded by Vicki Glaister in 2020, Inspire Makers centres on the belief that the regeneration of the high street is dependent on the resurgence of independent businesses, offering quality products and experiences whilst supporting the local community.
The shop has an evolving curation of over 60 contemporary Cornish artists and makers, and showcases homewares, ceramics, jewellery, prints, artworks, and accessories. With a focus on considered design, and ethical processes, there is complete transparency regarding who made your products and where they came from.
The gallery hosts a year-round programme of short solo exhibitions, providing a platform for both emerging and established artists in Cornwall to show and sell their work.
The workshop schedule welcomes teaching artisans stocked by Inspire Makers into the 'kitchen table' dedicated workshop space, where relaxed, fun, and creative classes are held.
Not only are crafts important for our mental well-being, but they are also vital in giving past traditions and techniques a future. Without artists and makers who teach their skills and willing creatives who soak up their knowledge, so many heritage traditions would be lost.
A creative herself, Vicki's jewellery and contemporary fused glass art, Article Studio, is nestled in the back of Inspire Makers, where she retreats after a busy day in the shop.
Vicki's championing of Cornish ceramicists, jewellers and artists extends to her work as a director of Falmouth's Form Art Festival, a not-for-profit event held in September, in which over 90 creatives exhibit fine art, sculpture, metalwork and more, and to date has seen over 8000 collectors and customers visit.
Inspire Makers' handcrafted ceramics, homewares, jewellery, paintings, and prints are available online and in our shop based at the top of Falmouth's Old High Street.
Inspire Makers
---