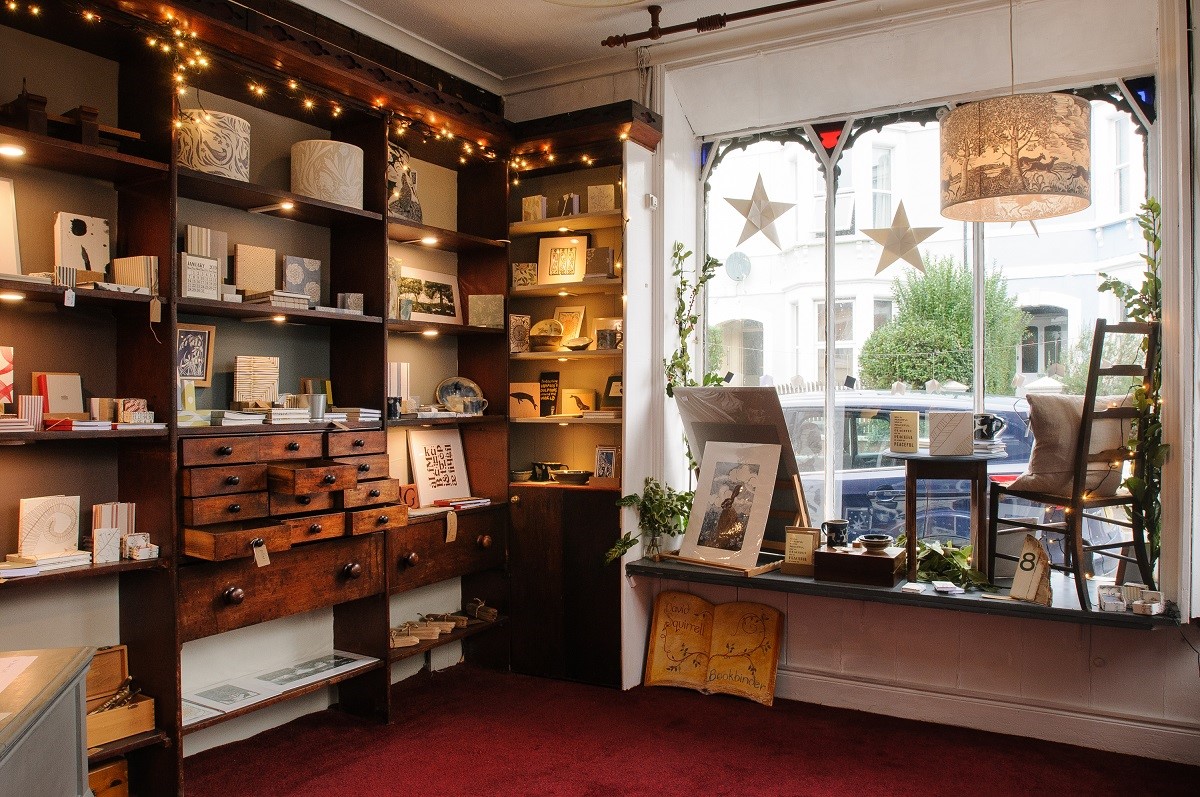 We met as studio neighbours: a mandolin playing bookbinder and a poet who paints and prints. We shared a passion for making, for the environment and for each other.

We moved to Dorset, restored an orchard and acquired as many craft skills as we could master, sourcing materials directly from the land. This connection to nature cultivated mindfulness and convinced us of the need to bring creativity into everyday life and for many years we ran environmental learning projects that did just that.

In 2018 we set up our makers' shop where we showcase local makers and sell our own work directly. We have a bookbindery upstairs and have set up a letterpress studio on a nearby trading estate where we will be hosting community outreach projects.

Our books are only the beginning of a journey, we craft them for you to complete with your observations, sketches, notes, anything that seasons your days with creativity. We share the delights of making, offering tuition in bookbinding, printing and keeping a notebook.