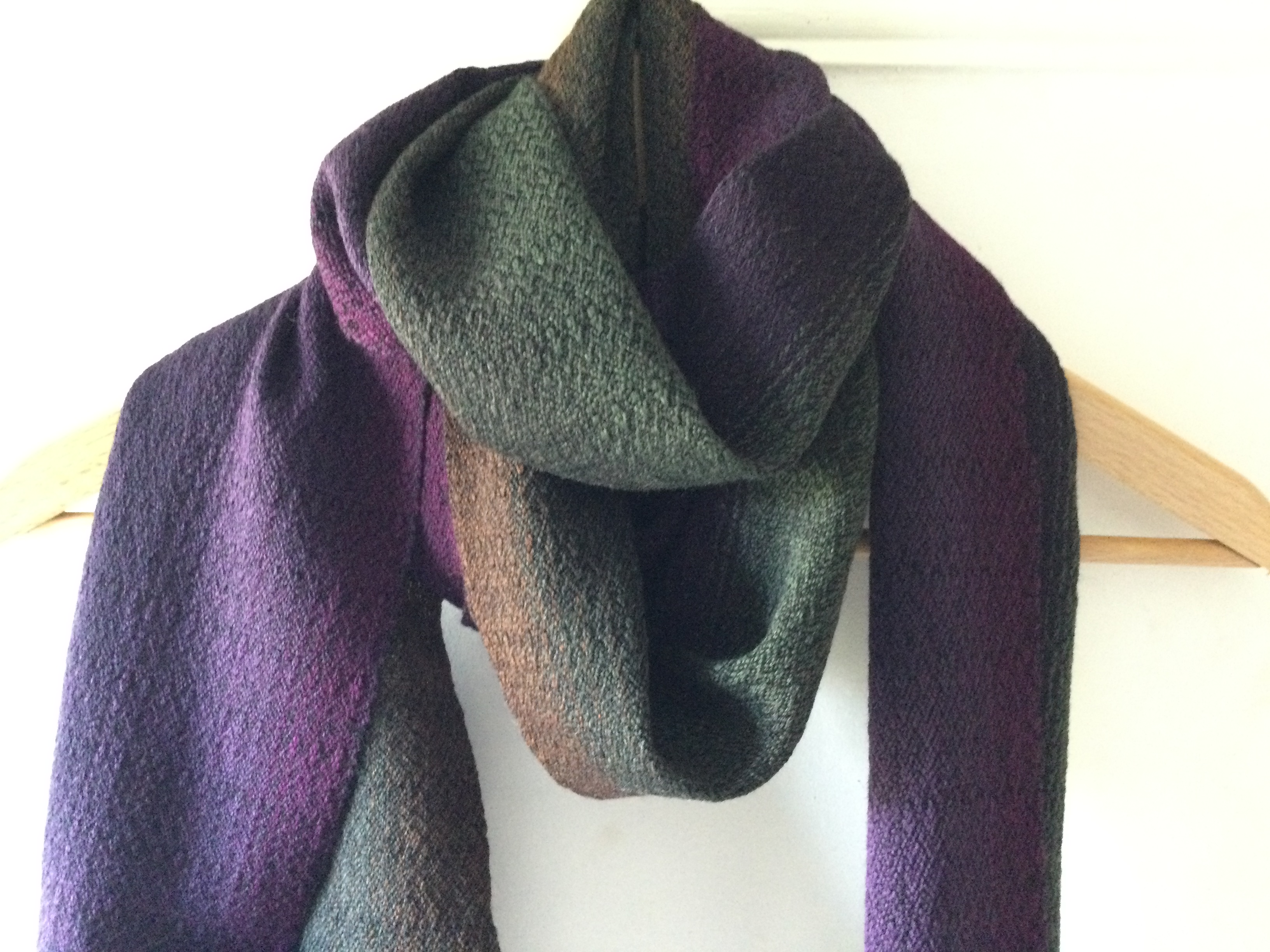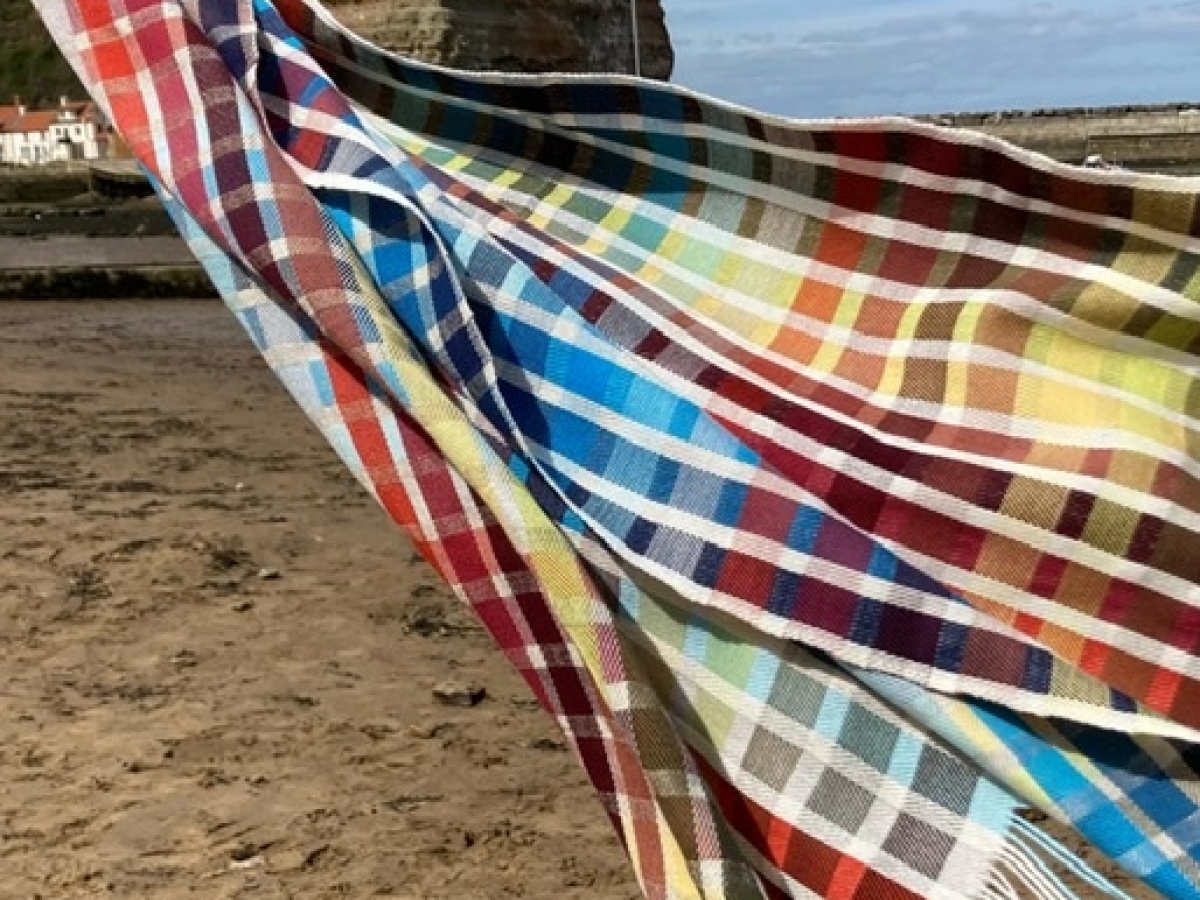 A weaver in natural fibres utilising antique hand looms. Nell weaves sea and mountain, coast and peak, capturing movement, pattern and texture to create textiles embedded with underlying codes and a significance of place, time and memory. Nell's work has been exhibited at the New Ashgate Gallery, the National Centre for Craft and Design, and has been featured in the Financial Times and profiled on the Artist Support Pledge.Nell is a member of the Crafts Council.
Fleeting memories are the foundation of my practice, reminiscent of synesthesia, feeling the sun and wind and smelling the sea air. I weave sea and mountain, coast and peak; raindrops on rock pools and windows, ripples in the sand, moss on walls, cobblestones. My work captures movement, pattern and texture to create textiles embedded with underlying codes and a significance of place, time and memory. I weave garments and textiles for the home in three collections, Coast, Peak and Home. I particularly enjoy working closely with clients on commissions.
Place is significant for my practice- I'm surrounded by fields full of sheep so wool is my favourite versatile, and renewable of fibres, and most of my yarns are mill end, excess from the textile industry. I'm fascinated by the fibreshed movement, which seeks to link land reclamation, farming, yarn spinning, weaving and garment production together in small community networks. This linking of beginnings to endings, inputs to outputs that creates connections between people and preserves skills and creates local small-scale production that is my driver.I am motivated by a need to de-scale production levels, produce and value quality fabrics, repair what we have and see fabrics for their technical and artistic value.
I was brought up in a household of makers. I remember making little cardboard looms when I was a child. Weaving is old. There are hundreds of thousands of drafts, offering infinite combinations of pattern, colour and texture. It's not possible to weave everything in a lifetime. I think this bottomless quality is what appeals- it's the same as my academic background in archaeology- you never know everything so there's always something to learn, a new experience to be had. I learned on a four shaft loom made by John and George Maxwell. They lived and worked in a commune in Suffolk set up by Eric Gill the sculptor and artist. It's about 100 years old and I restored it. Researching the loom and it's history really tapped in to my archaeology- I specialise in the historical period and taught on utopian communities. I had no idea when I got it that there'd be so much history in a loom, but it's our oldest technology. I weave on a 12 shaft, custom made floor loom. Also I am the custodian of beautiful bespoke loom from Sweden that belonged to one of our greatest weavers. Barbara Mullins and her mother Gwen ran a weaving workshop and school- they were know as the Graffham Weavers. Their work is in the V&A and Gwen taught the finest 20th century rug weaver, Peter Collingwood. My loom was owned by Barbara- I've found hours of audio recordings in the British library, talking about her life and work. - Gwen went on to found the Craft Council- they were two remarkable women whose story needs to be more widely known. It is my ambition to build a weaving shed and get it up and working again. It feels fitting that it should be working again and I feel the responsibility profoundly.
Hem: Handwoven
---