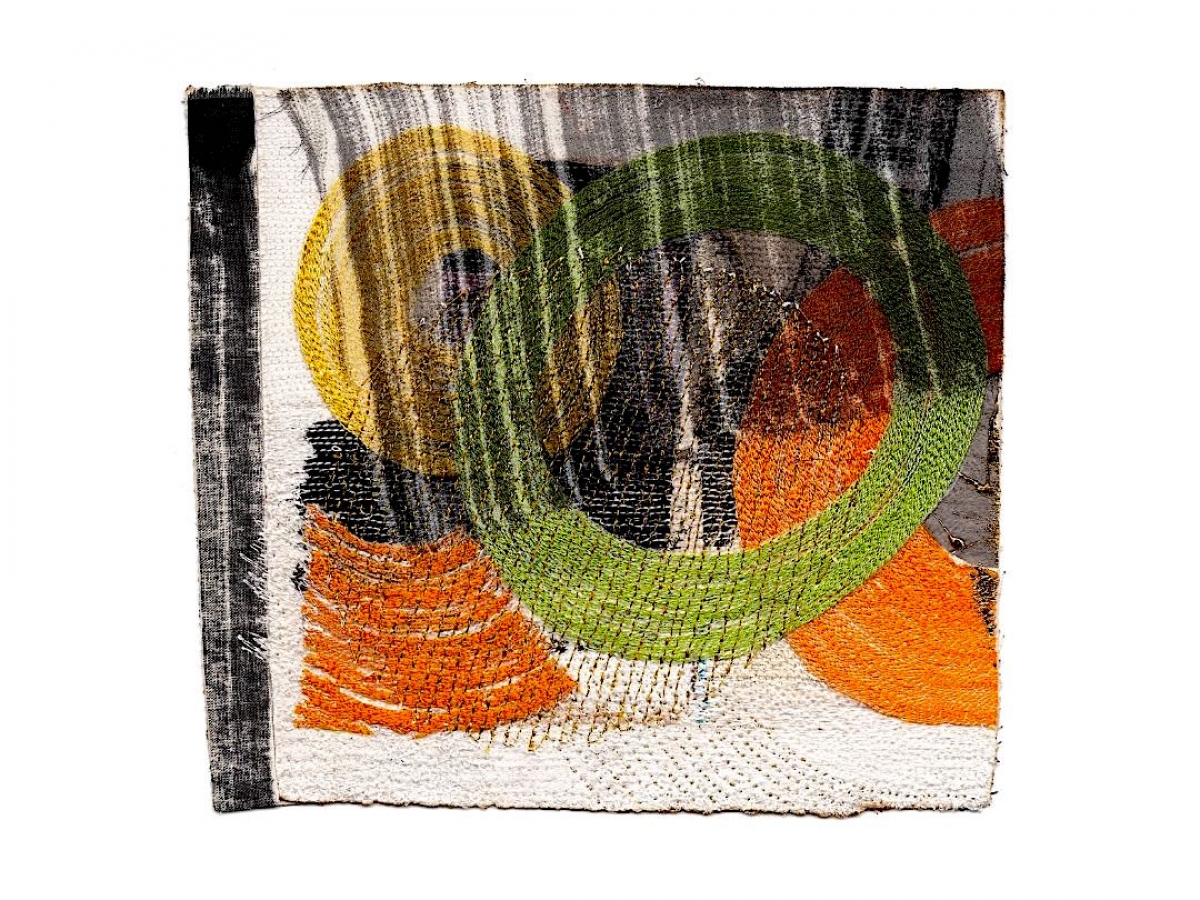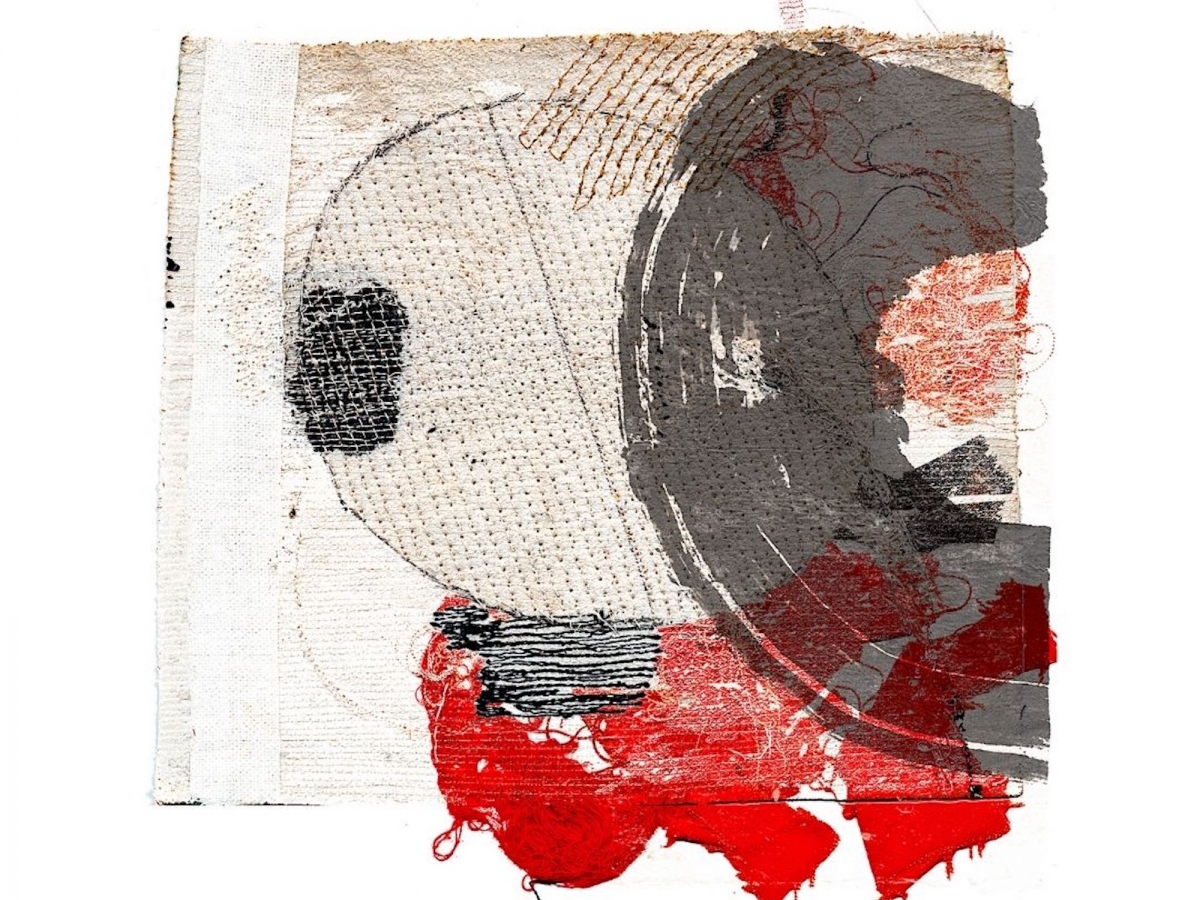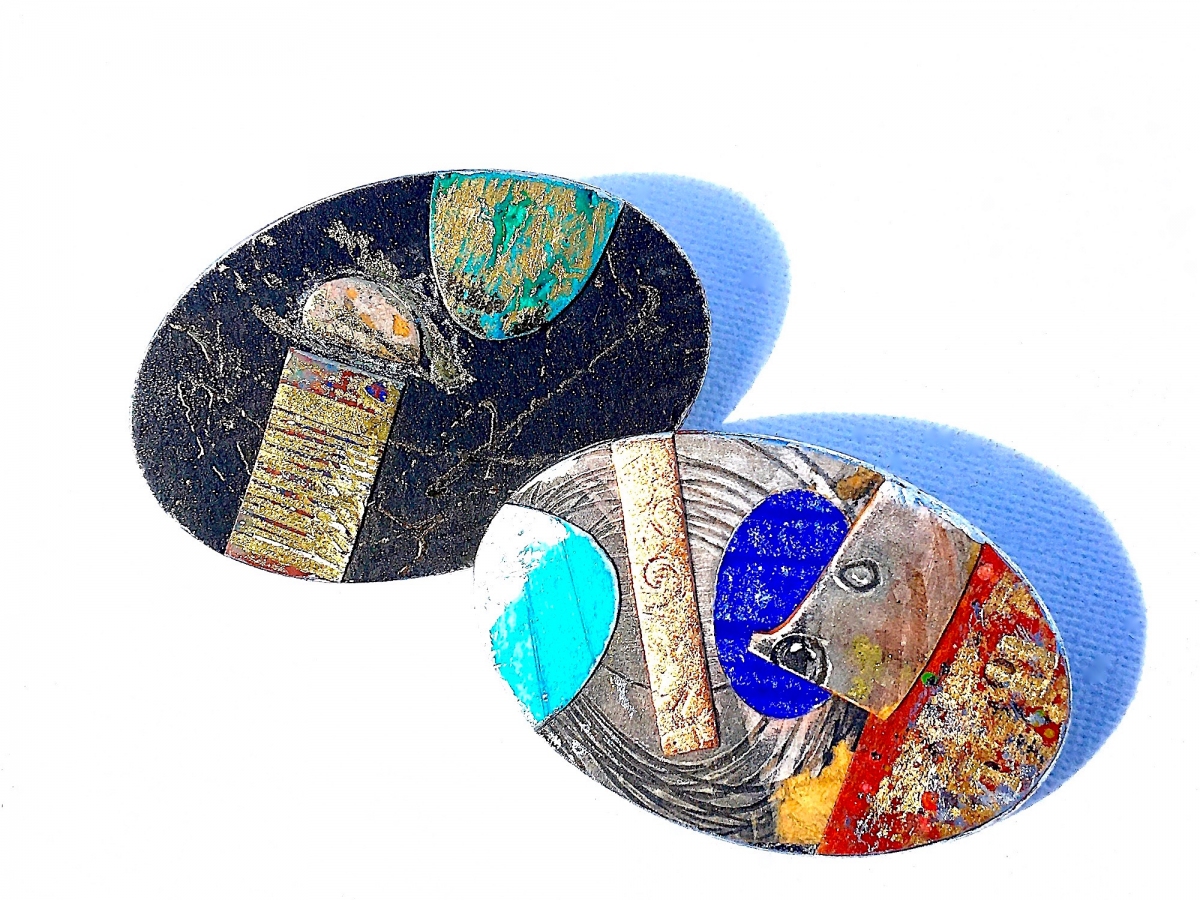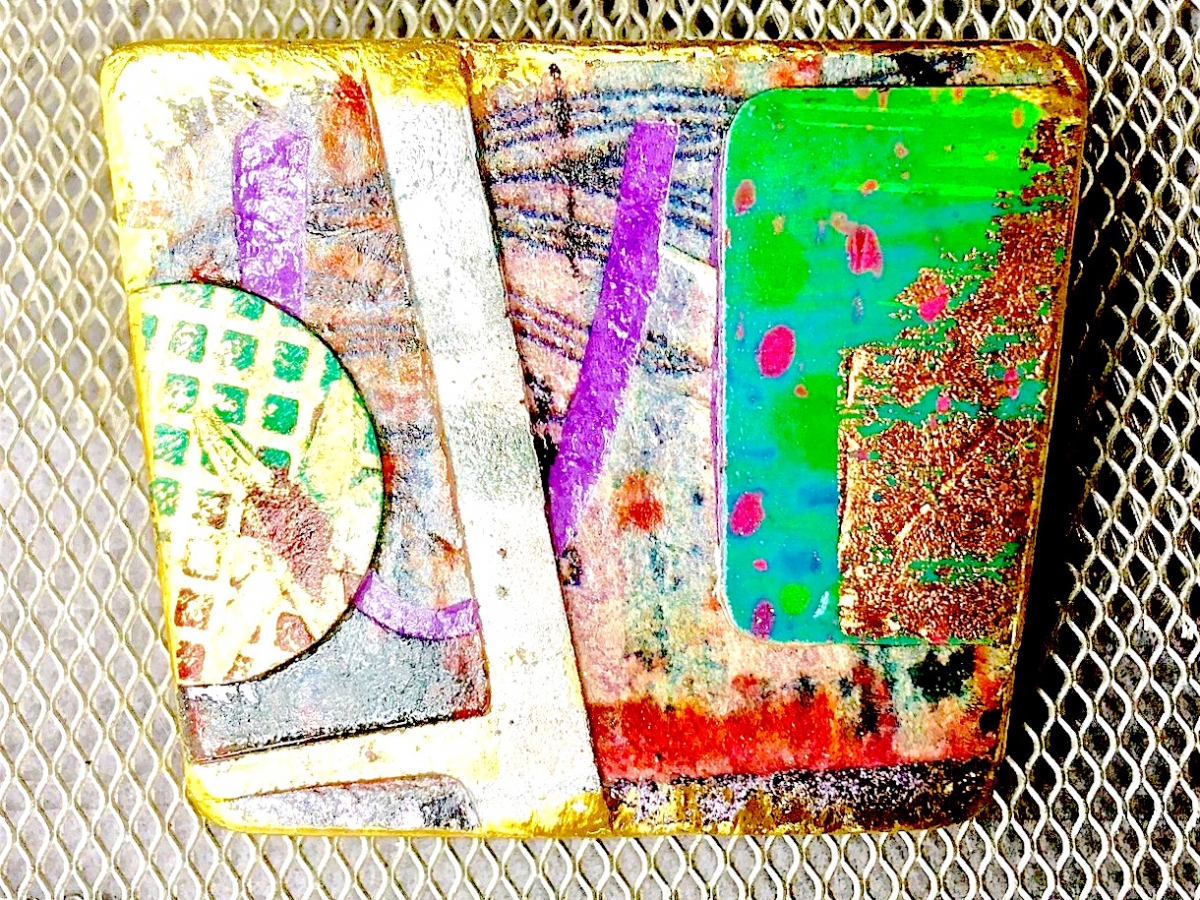 I have been a self employed multi media artist since 1981 working primarily in abstract textile art, mixed media paper wall pieces, printmaking and paper jewellery. I sell in galleries/shops Nationwide.

I welcome commissioned pieces having worked for many years with the corporate and private sector on some major works.
Constant experimentation with new media both excites and feeds new directions in my work, certain processes that are revealed in the 'doing' of something find new avenues in the things I make.
I make hand painted stitched wall pieces, gilded textile collage work, thread paintings, laminated paper jewellery and recently began experimenting with digitising textile fragments, drawing and paper surfaces to create digital prints. All these processes link to each other sparking new ideas and evolving.
I love colour and texture, finding inspiration from landscape, place and objects, exploring the positive and negative spaces that form them. I work intuitively, enjoying the dictates and guidance of the materials which I hope also convey a positive energy and optimism.
Textile Wall Pieces: In this work I use mixed media; acrylic paints, gesso, modelling paste, pigments, inks and dyestuffs on fabric and paper which I cut/tear and formulate abstract compositions before applying hand and machine stitching. These works are available in my web shop
https://ecoboho.co.uk/
Gilded Textile Collage: These smaller works involve gilding fabrics with gold and silver foils combined with hand painting and block printing with dyes and inks. I sometimes use dried leaves and flowers but they can be purely abstract and often very colourful. I have made some of these pieces available as prints and cards that I sell on Etsy
https://www.etsy.com/shop/digitexart
Laminated Paper Jewellery: This jewellery, essentially brooches and ear studs, came into being around 27 years ago and emerged from the many fragments of painted and gilded papers that remained after completing my wall pieces. I now make papers especially for the jewellery and create colour themes or 'collections' to keep the work fresh and vibrant with a lot of embossing and gilding processes. I have a selection of new brooches in my webshop and a collection of ear stids and brooches in my Etsy shop
https://www.etsy.com/shop/ofstitchandline
Digital Prints: This is a new venture that came from scanning some painted fabrics, I was so impressed with the outcome I felt it needed further investigation. I have tried to create a fusion of drawing, photography, scanning painted paper and fabrics and started experimenting with them digitally to compose small prints.
All my work can be seen on my website with more in depth information and I will endeavour to update my Find A Maker page frequently to show new work. Please do contact me if you have any queries, would like to discuss a commission, collaboration or would like to exhibit my work.
Thank you for looking.
Helyne Jennings
---