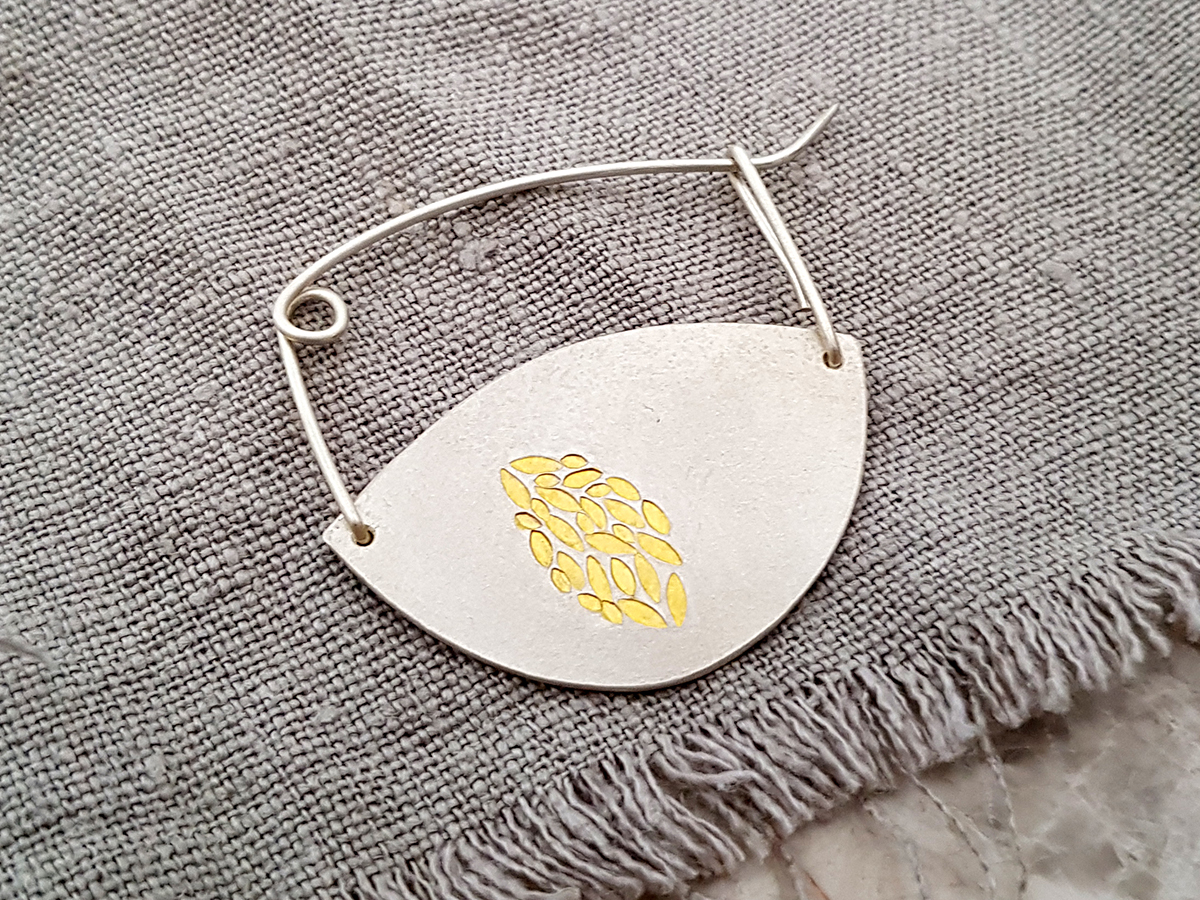 I design and make silver jewellery inspired by my surroundings, finding delicate beauty, detail and charm in an urban environment.

Made using traditional techniques including stamping, chasing, keum boo, fabrication and cast elements.
My jewellery draws on the themes of pattern and illustration and focuses mainly on the natural details found in my surroundings. I delight in noticing the tiny goings-on, the garden birds, the little leaves in the cracks, the beauty of the old brick walls and the effects of the changing seasons. I strive to capture these little moments of discovery and beauty as pieces of jewellery using simple but effective techniques. I hope that the wearer is encouraged to look for the beautiful little details in their own environment.
The latest collections include soft matt silver with gold leaf and oxidised silver with gold dots. I am enjoying the playful contrast between the pale, fresh silver and the more dramatic black and gold combinations.
Helen Shere Design
---