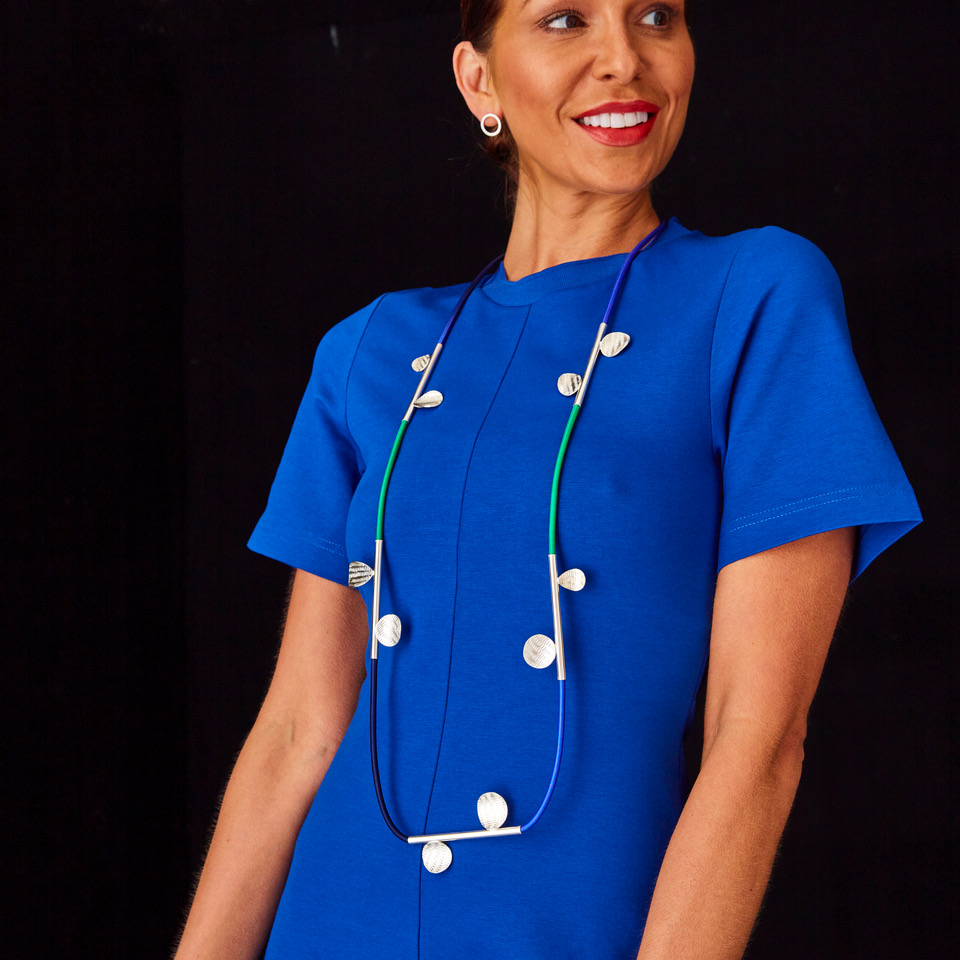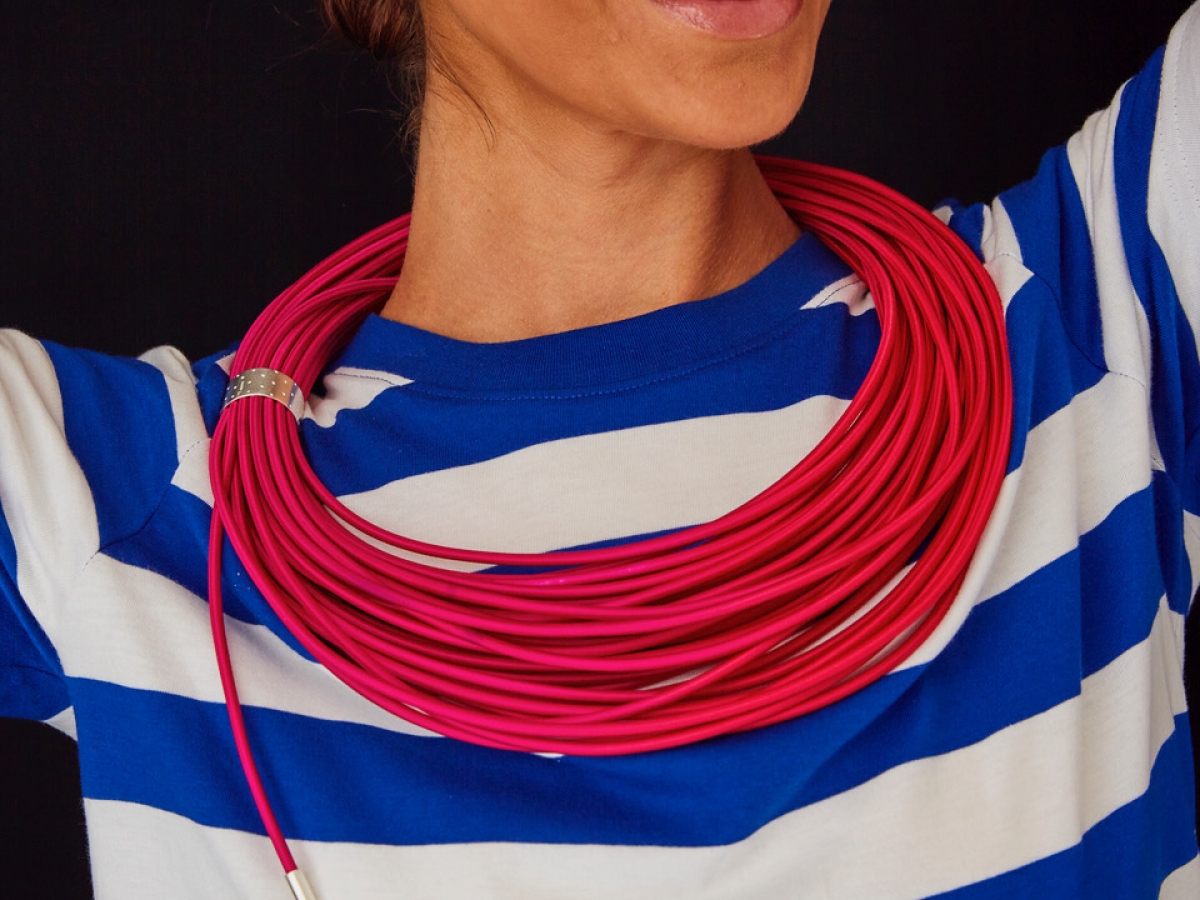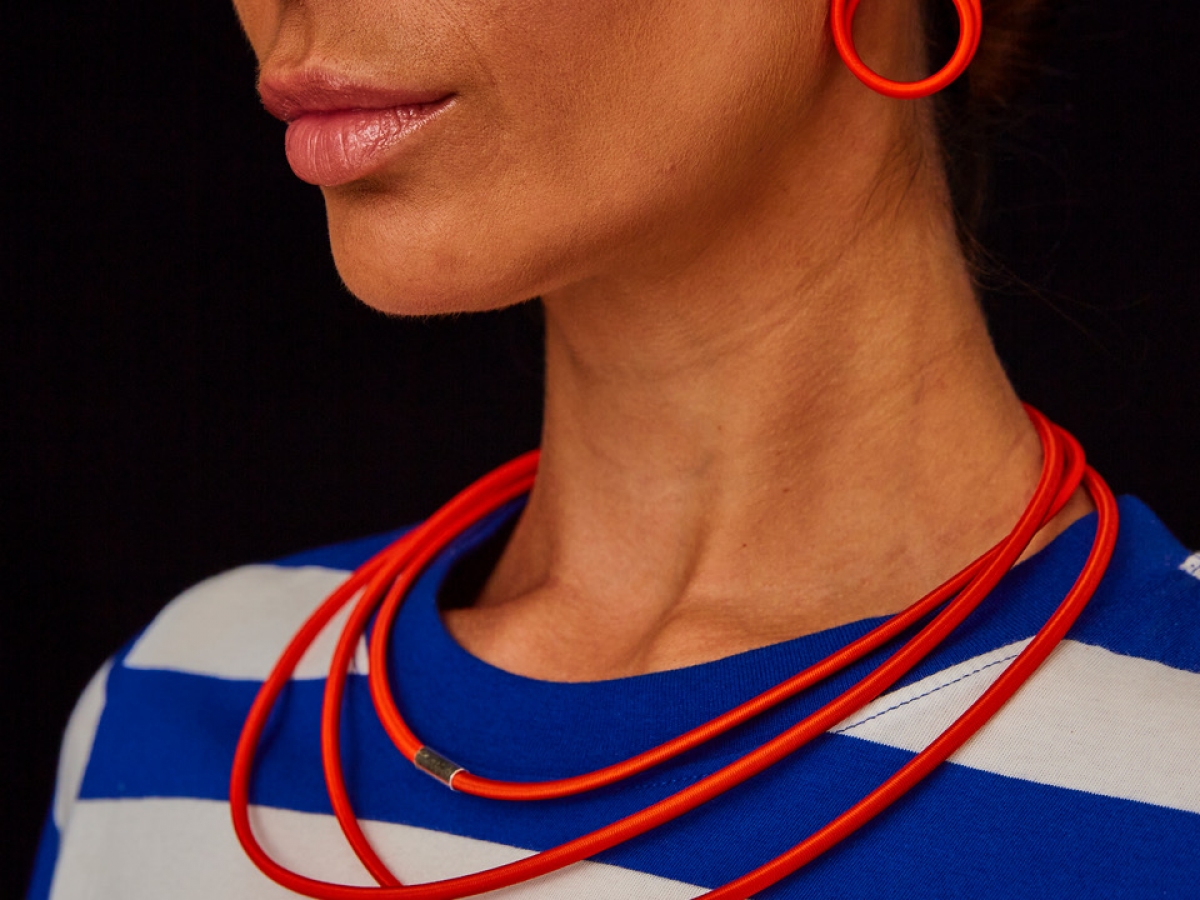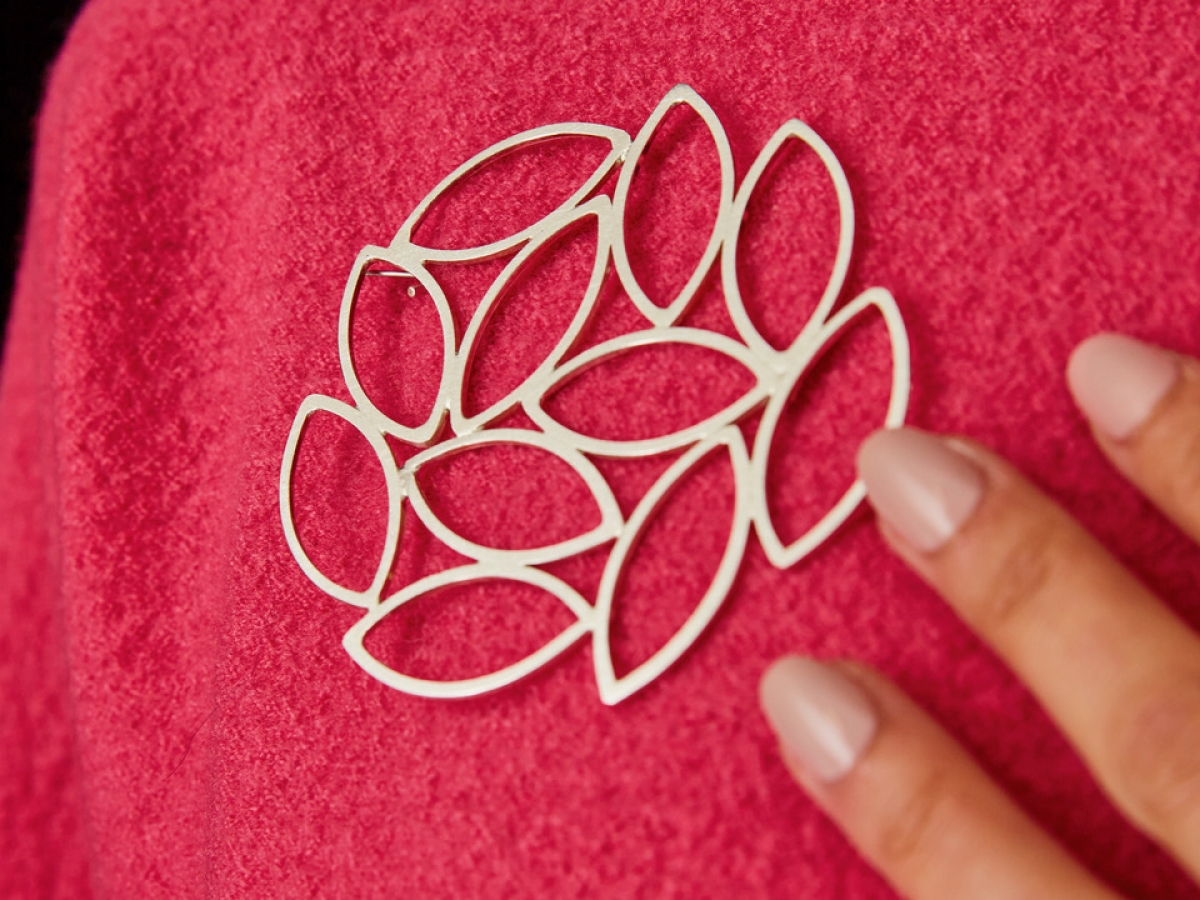 A designer/maker with a passion for combining mixed materials to create unique one of a kind & batch production pieces of jewellery.

With a background in traditional silversmithing & jewellery, Gilly's preference to making is very much hand on, manipulating metals through the fabrication of forms, usually architecturally inspired shapes, hand tooling marks upon the metal to create surface & texture, combining the strength of the metal with the softness of hand dyed elastic, creating jewellery pieces with a unique colour palette.

Whether you choice to buy a String necklace or One of a Kind Neckpiece, each and every piece in Gilly's collections have their own iconic style.
Colourful hand dyed elastic & sterling silver jewellery to brighten up your life.
Gilly Langton
---