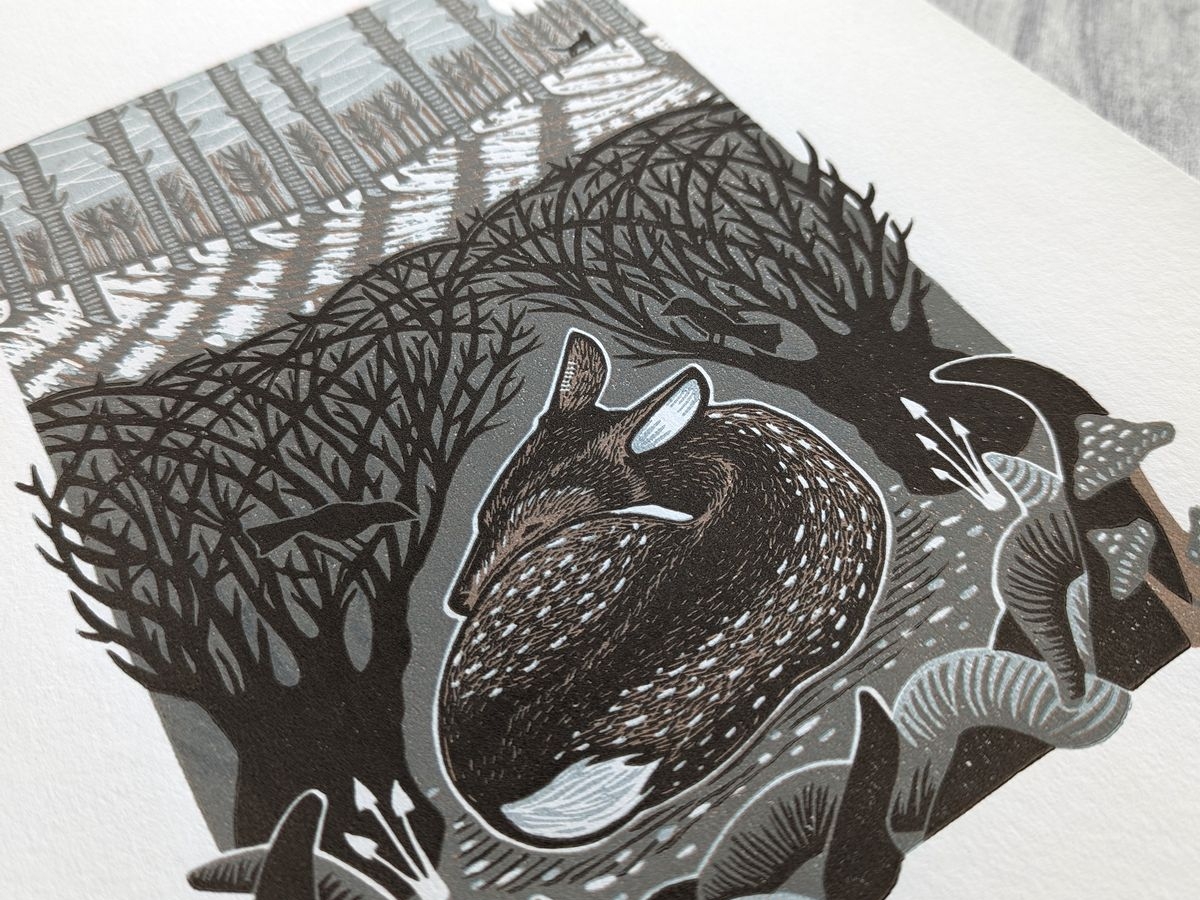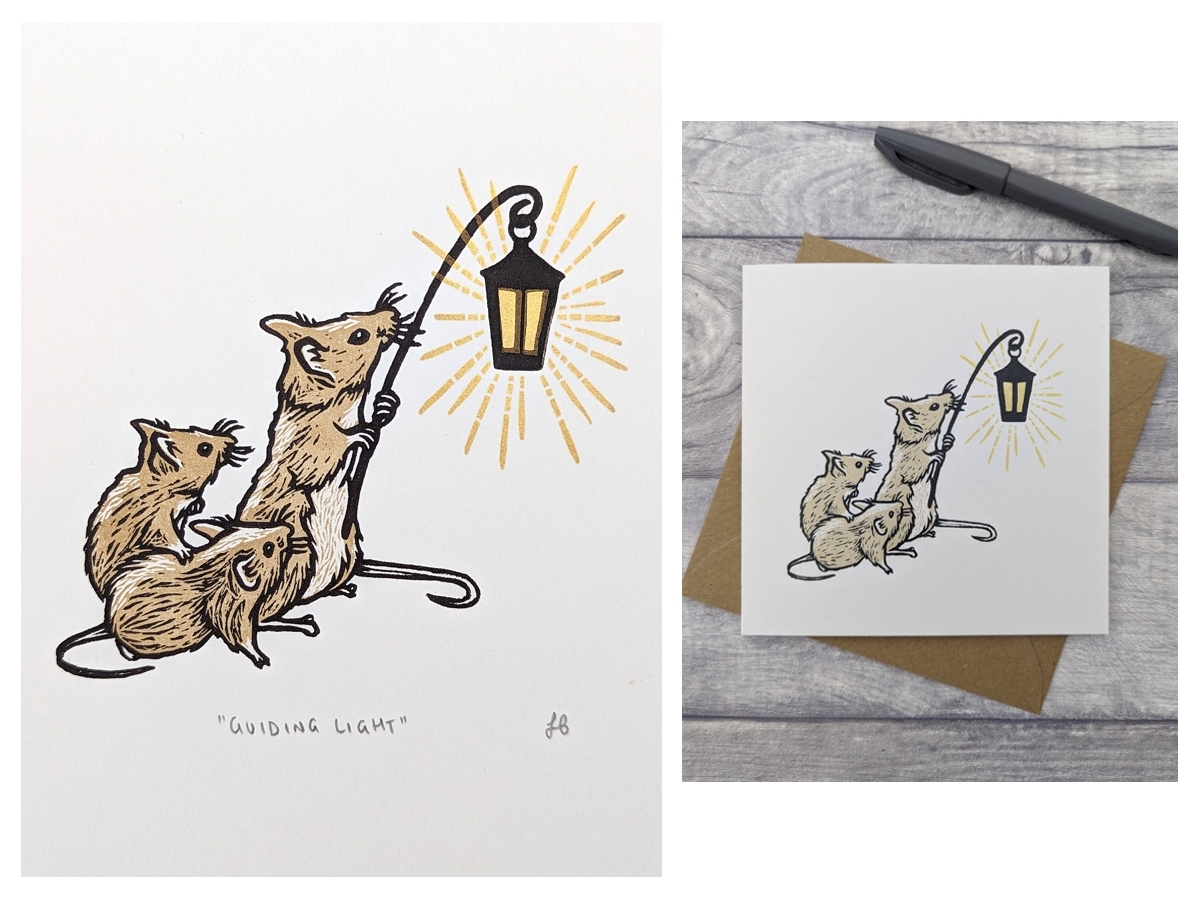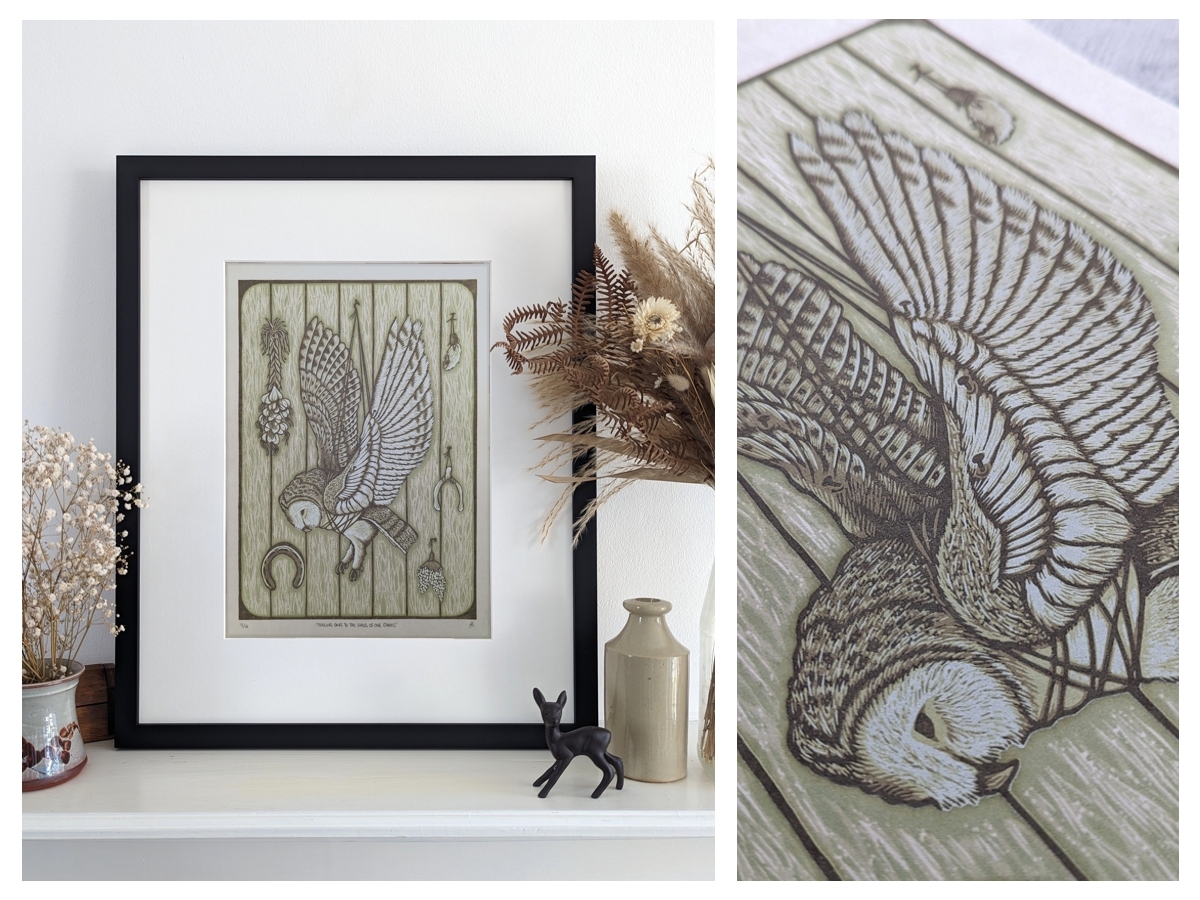 I'm a printmaker and illustrator based in Portsmouth, Hampshire. I create whimsical hand printed art, illustration and stationery. I'm inspired by nostalgic storybooks, fairy tales, folklore and nature
I source my ideas from fairy tales and legends, delving into their obscure origins. The earliest versions of these tales are often darker than we remember from our childhood, and it's not always 'Happily Ever After'. Over thousands of years, fairy tales have taught us how to survive during our darkest times, to fear our mortality, and other valuable life lessons. They spark my imagination and I want to share my visual understanding of them; keeping these stories alive amongst us.
I work mostly with a relief printmaking method called linocut. It involves using sharp tools to cut an image into a piece of linoleum. The surface is then inked up, and the image is transferred onto paper by using a printing press. This is a very simple explanation for what can sometimes be a very long process – but one that I find very therapeutic and almost meditative. I've recently been experimenting with other printmaking methods, such as screen printing and etching.
My work is available for sale, and I'm also interested in wholesale, stockists, freelance opportunities and private commissions.
Frankie Brown - Illustrator & Printmaker
---