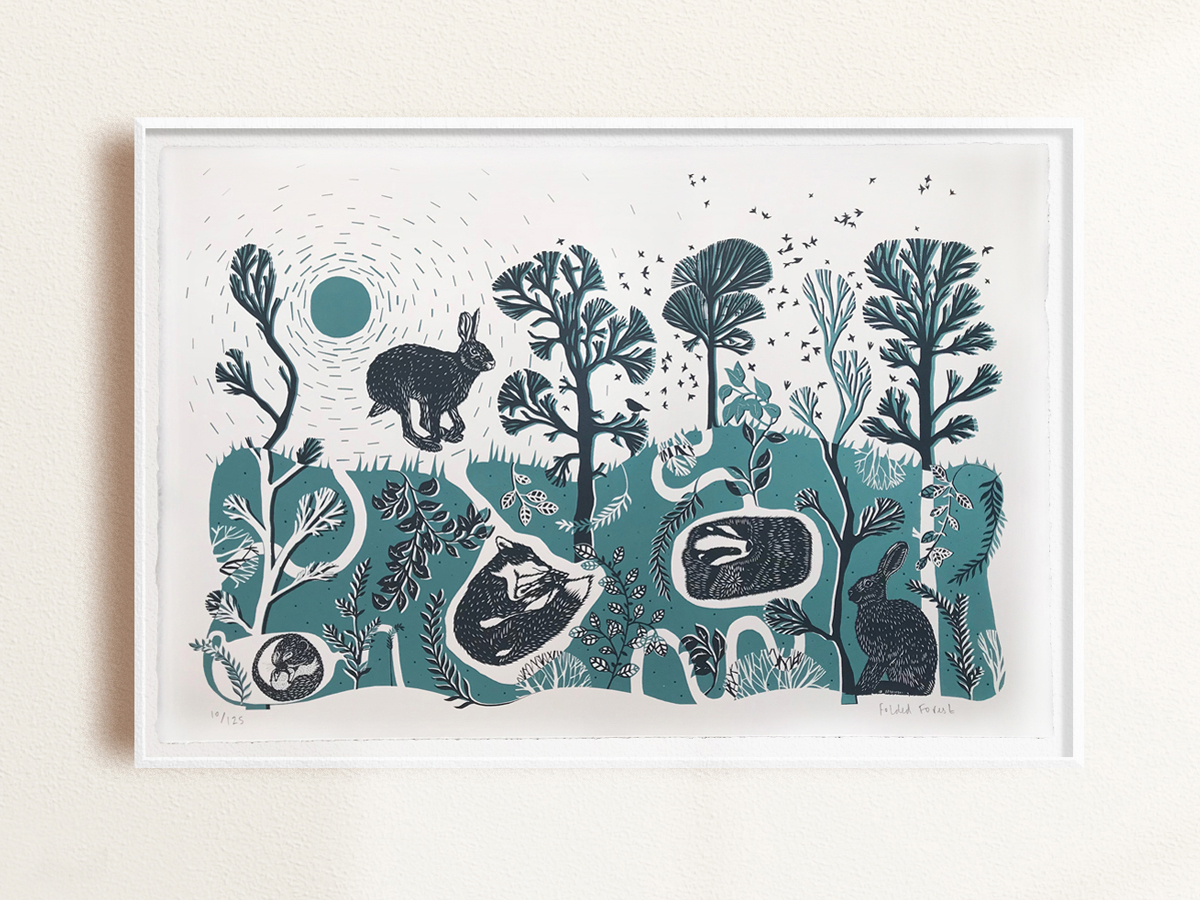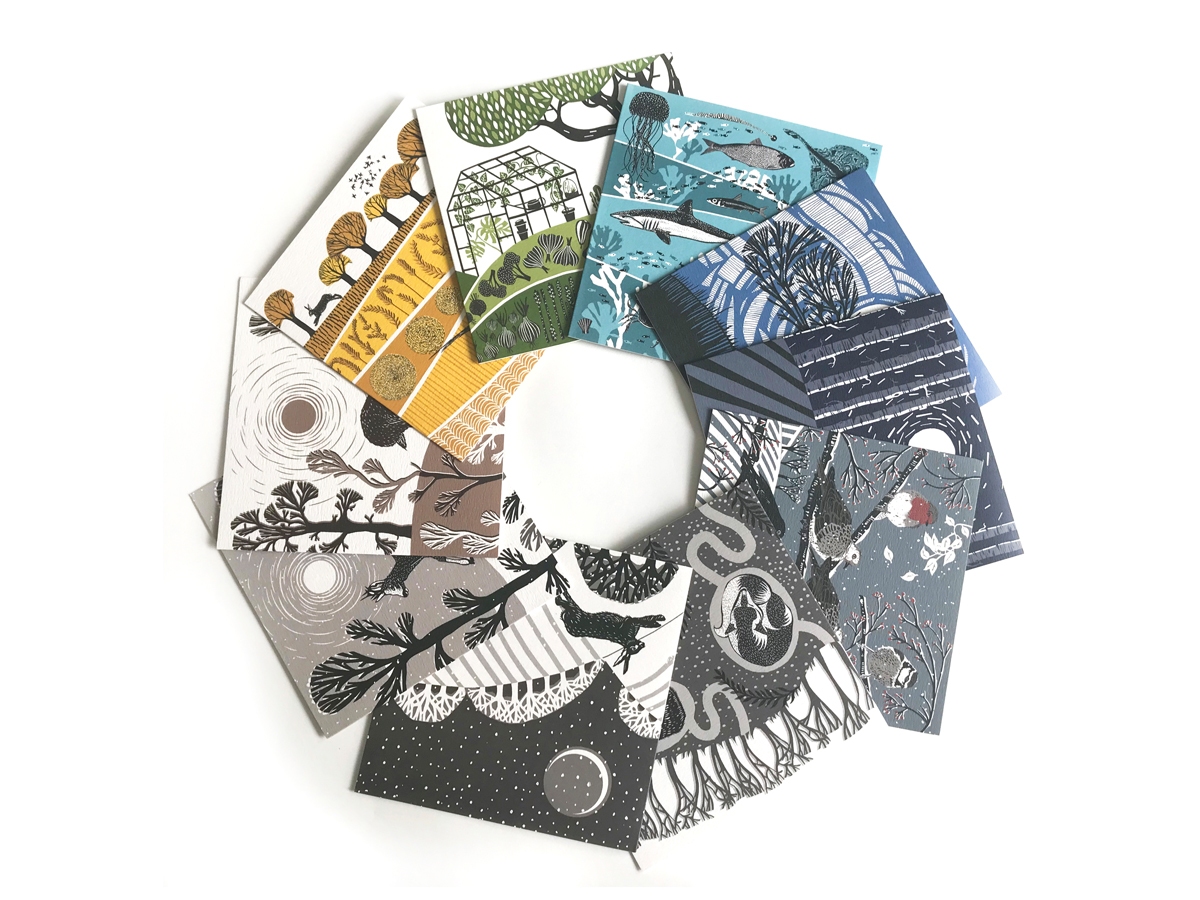 Folded Forest is the work of Ruth Viqueira and Sarah Peel. Together we design and make a range of limited edition prints & homewares, screen printed by hand in our small studio in West Yorkshire.
We find inspiration in the natural world around us: the woodlands, moorlands and nearby beaches of our home. We try to offer an imagined glimpse into these environments and the lives of the creatures inhabiting them…
Our designs begin as hand made paper-cuts. Layers are added with pen and ink, then exposed onto screens ready for printing by hand. Screen printing allows us to carefully choose and layer colours and to print onto all sorts of interesting surfaces. We offer limited edition screen prints in various sizes, textiles including handmade screen printed pouches, containers & tea towels, and a range of greetings cards featuring our original paper-cut designs. Our aim is to design and make products that people feel a connection to; products made with care from high quality materials that will be treasured and enjoyed for years to come.
Ruth & Sarah both hold degrees in Fine Art from Leeds Metropolitan University where Ruth specialised in Drawing & Illustration and Sarah in Paper Sculpture and Printmaking. They have over 30 years of printmaking experience between them and you can find their work exhibited at shops and galleries across the UK.
Folded Forest
---