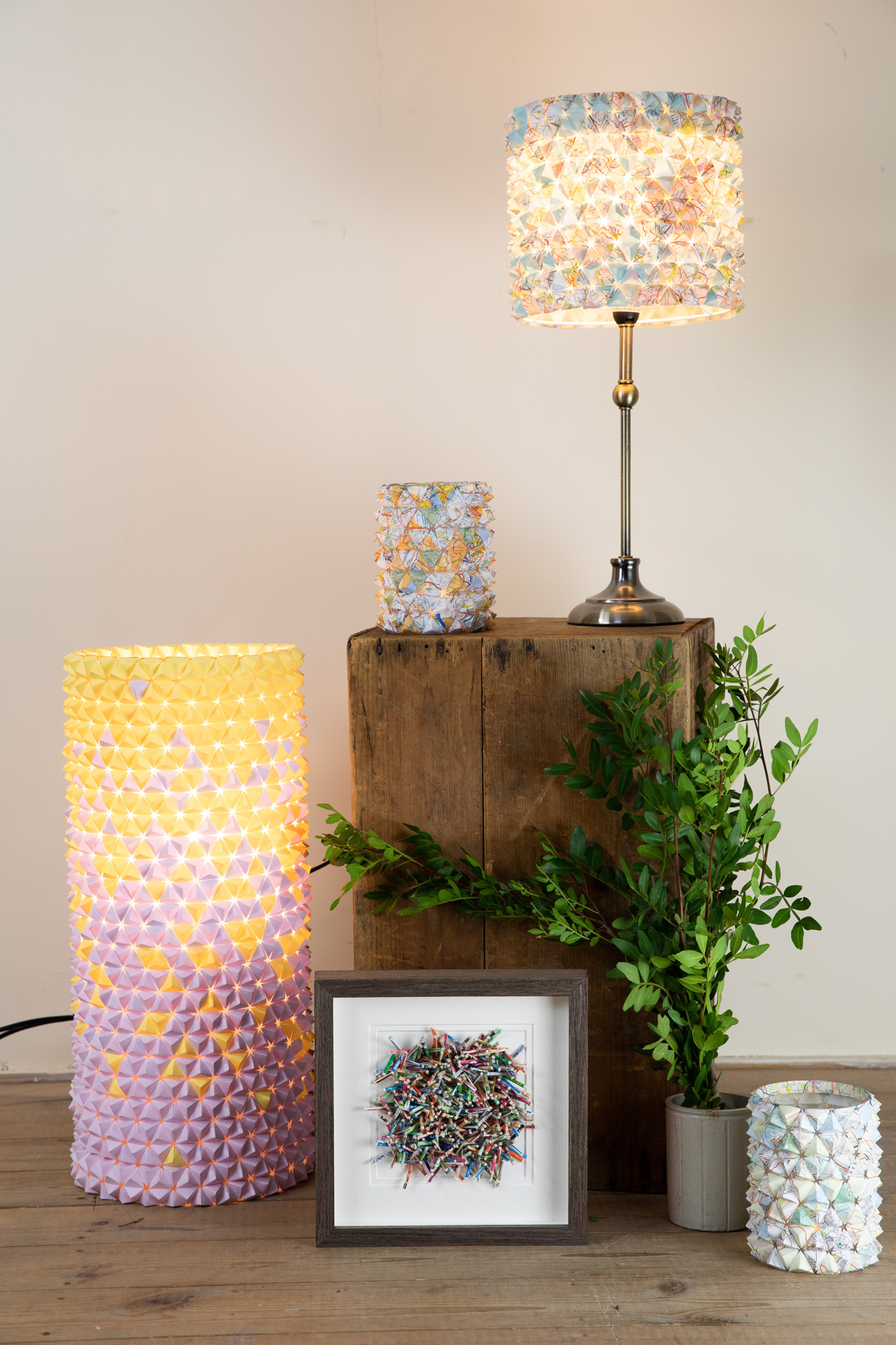 Florence Hoy is the designer/maker behind Florence Makes and is currently based in Leeds. Florence was originally trained in ceramics but found more joy in creating the paper test pieces prior to crafting the vessel. As a result, she now works primarily with found papers included vintage Ordnance Survey maps and rail tickets.

Florence is currently exploring the theme of repetition in the curious commodities collection. The potential that repetition can bestow on an item is fascinating; the most rudimentary of objects can evolve into something grandiose, something which far exceeds its previous status. It transforms the insignificant and overlooked. Whilst each piece created is unique, an intermittent sense of familiarity is apparent throughout the collection.

Sustainability is at the heart of what we do at Florence Makes and we just love the thought that something which has become a little obsolete, such as a vintage Ordnance Survey map can be transformed into something beautiful for your home and have a new, repurposed, lease of life.

Now more than ever, it's important for us to embrace our connection to other people. The maps used in our pieces are just another way we can feel connected to someone else's life, we can share in the journeys that person made before the map ended up in our hands.
Florence Makes
---