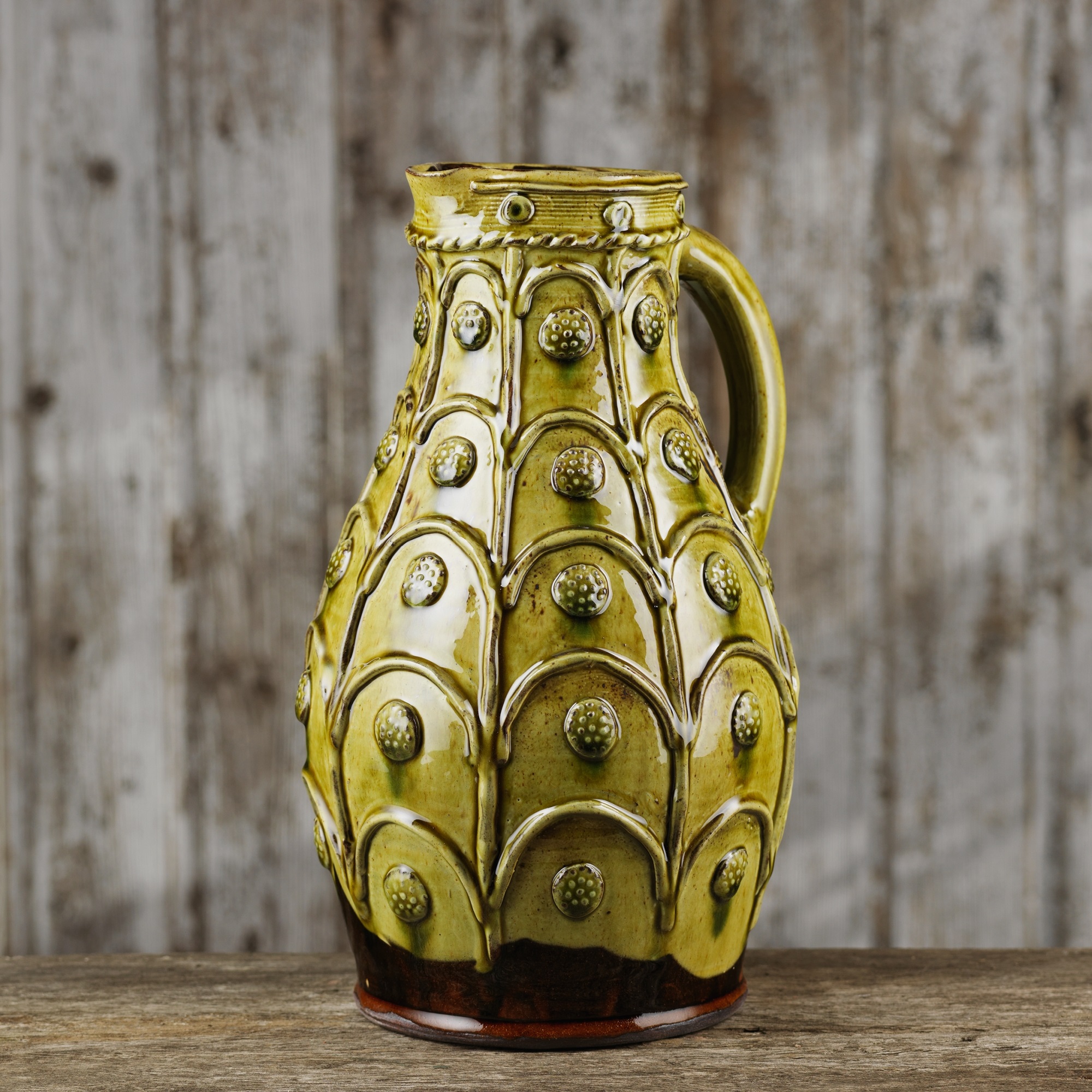 We are slipware potters living and working in south west Scotland. We were both potters individually for 20 years or so before becoming a partnership.
We make work rooted in the glorious tradition of British slipware but giving it our own voice.
We are Douglas Fitch and Hannah McAndrew, both potters and both in love with the materials and techniques that are used to create slipware pots. Red clays and coloured slips with rich honey glazes are what excites us creatively.
We work now from south west Scotland in our workshop at home, we are incredibly lucky to be able to share our lives doing this thing that we do. We make pots that allow us to clothe them with our various methods of decoration. For Doug it is mainly large jugs with intricate applique decorations or contrastingly with direct and swift wet sgraffito drawings. For me, Hannah, it is plates and large open surfaces that allow my to run amok with my slip trailers and draw fluid patterns and imagery across them.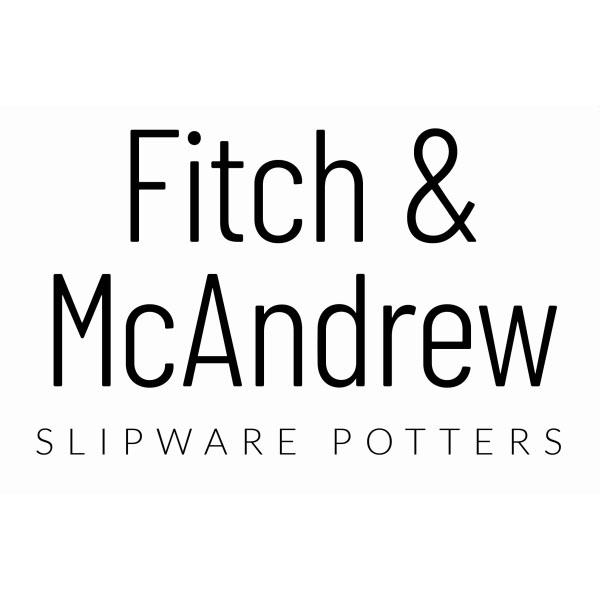 Fitch and McAndrew
---