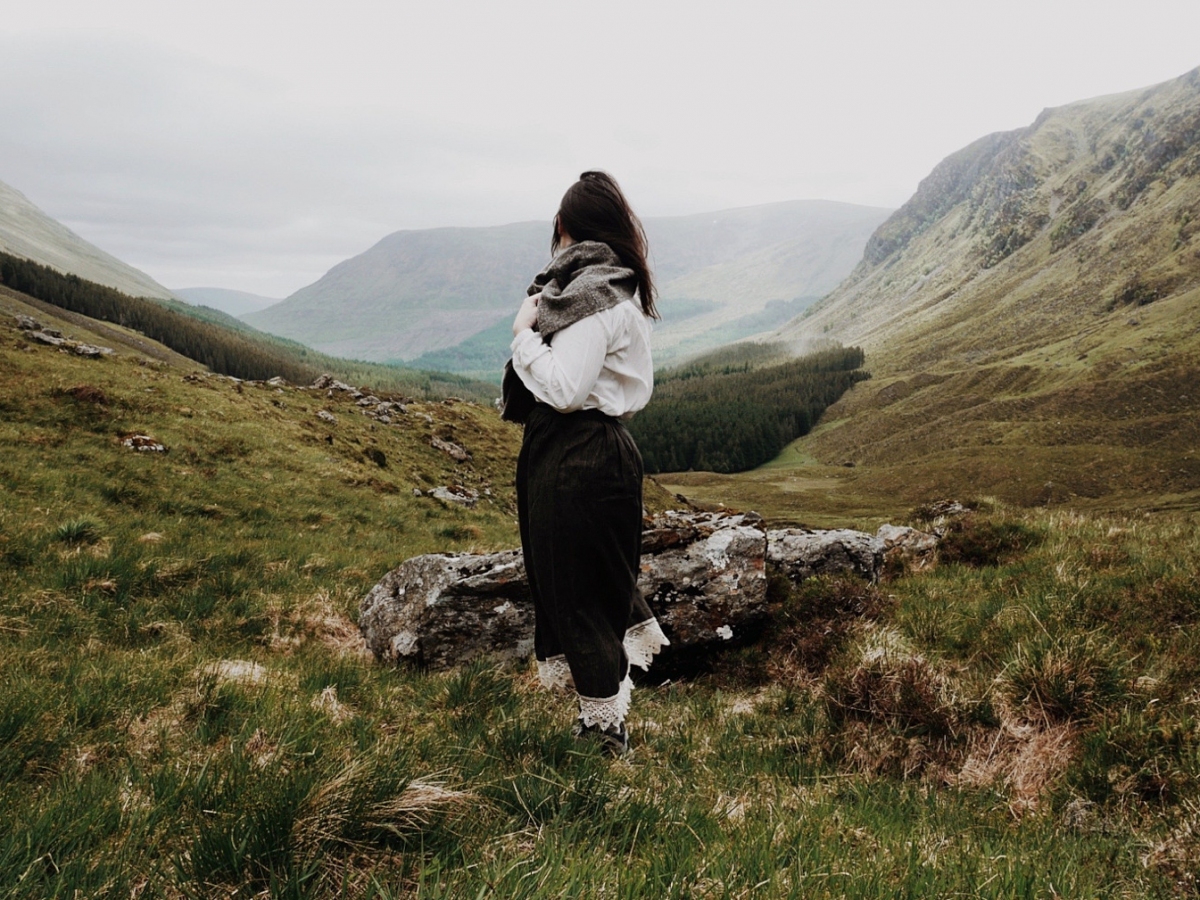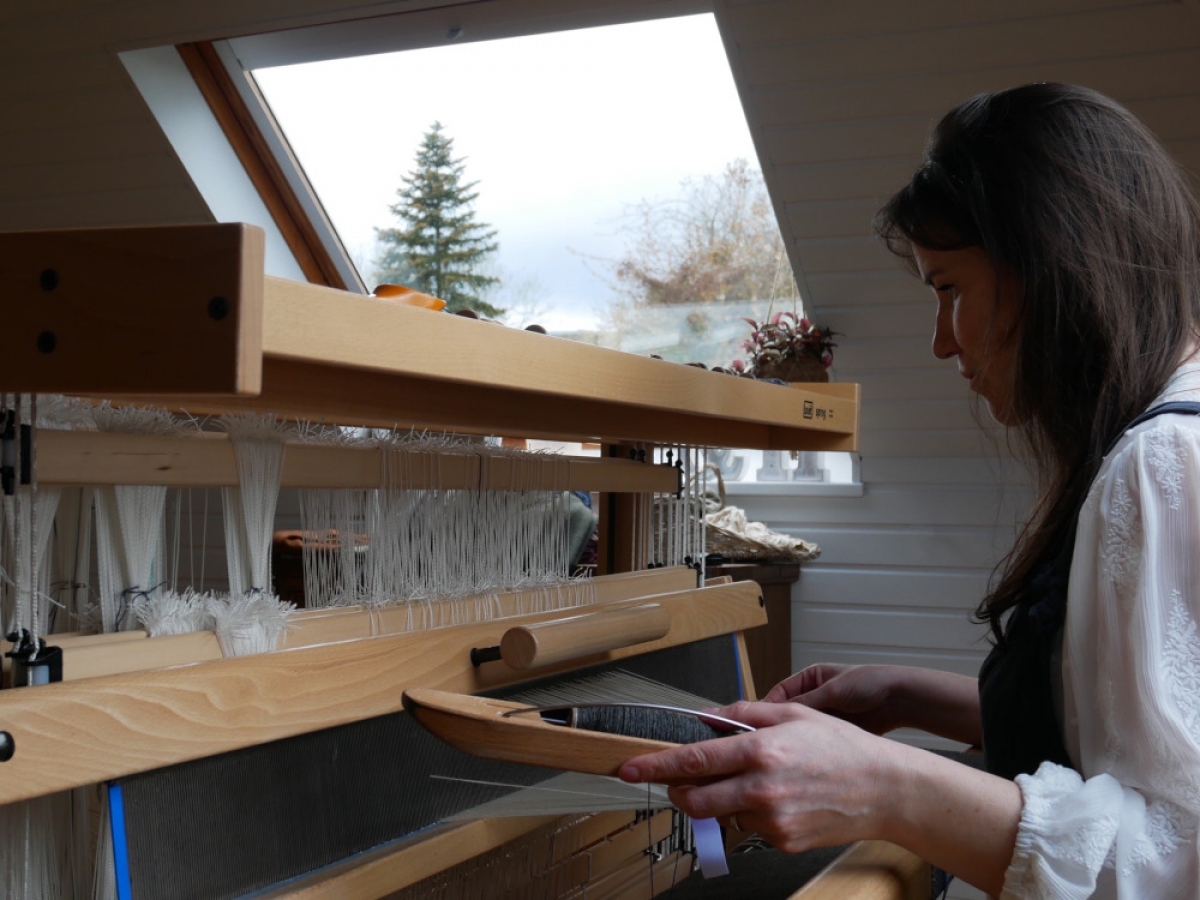 The textiles designed, woven and finished in my Studio in the North East of Scotland, are created to tell stories of the wild landscapes. Some feature Scottish folklore and history others celebrate colour and texture.

I weave scarves, shawls and fabric in small runs in Scottish inspired colours.

The designs are simple & elegant. Hand woven in natural hues and high quality fibres such as Wool, Linen and Nettle. I work with traditional weave patterns creating timeless textiles with subtle embellishments.

As each piece is woven on the floor loom I add my own hand blended, dyed & spun fibre inlays, working intuitively to reflect the small details from Scotland's landscapes. They bring a wild element to traditionally made textiles.

The textiles evoke a connection to a Scotland filled with rich folk stories. Weaving a tangible link between human existence and this wild and rugged land.
Feather & Hay
---