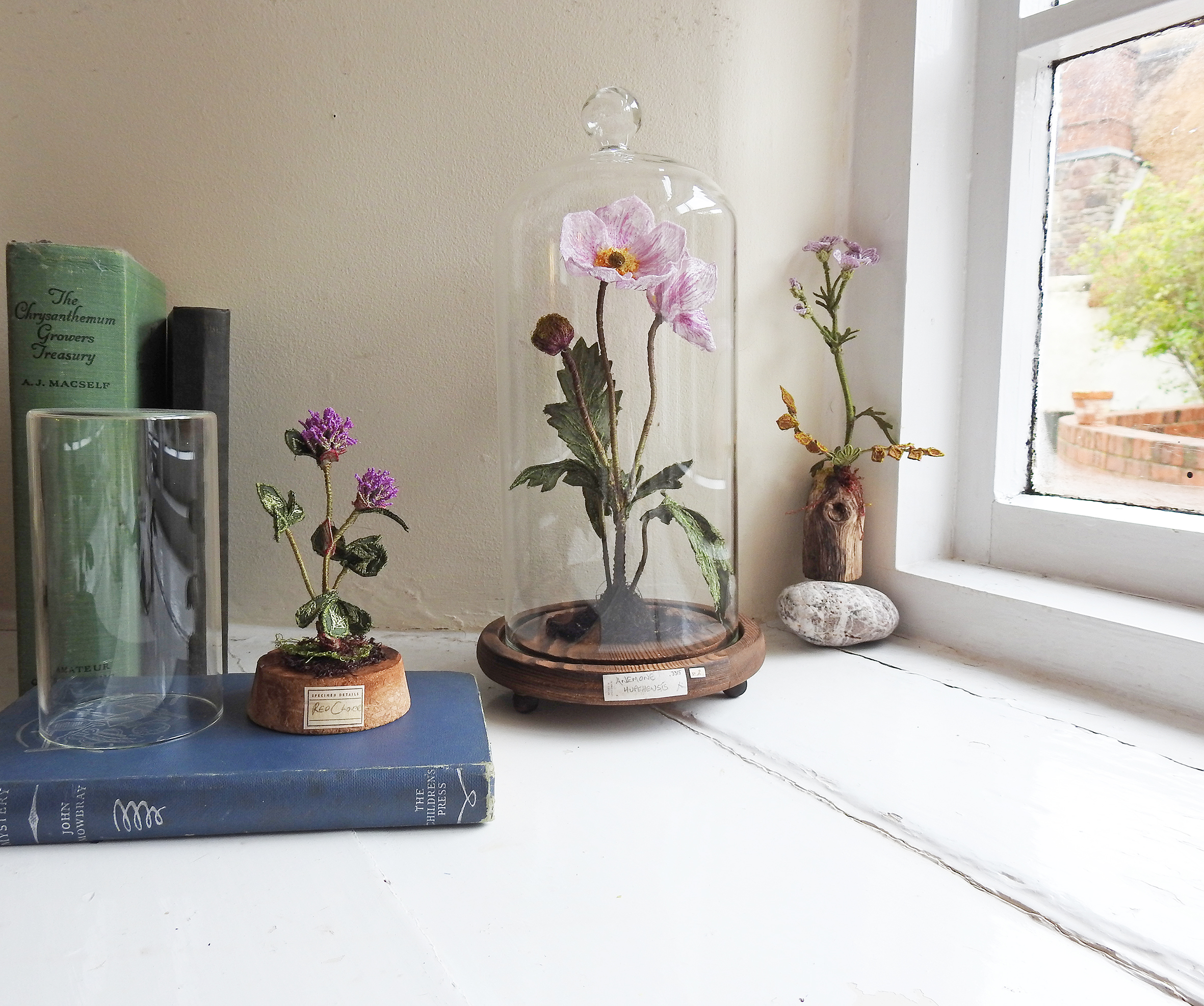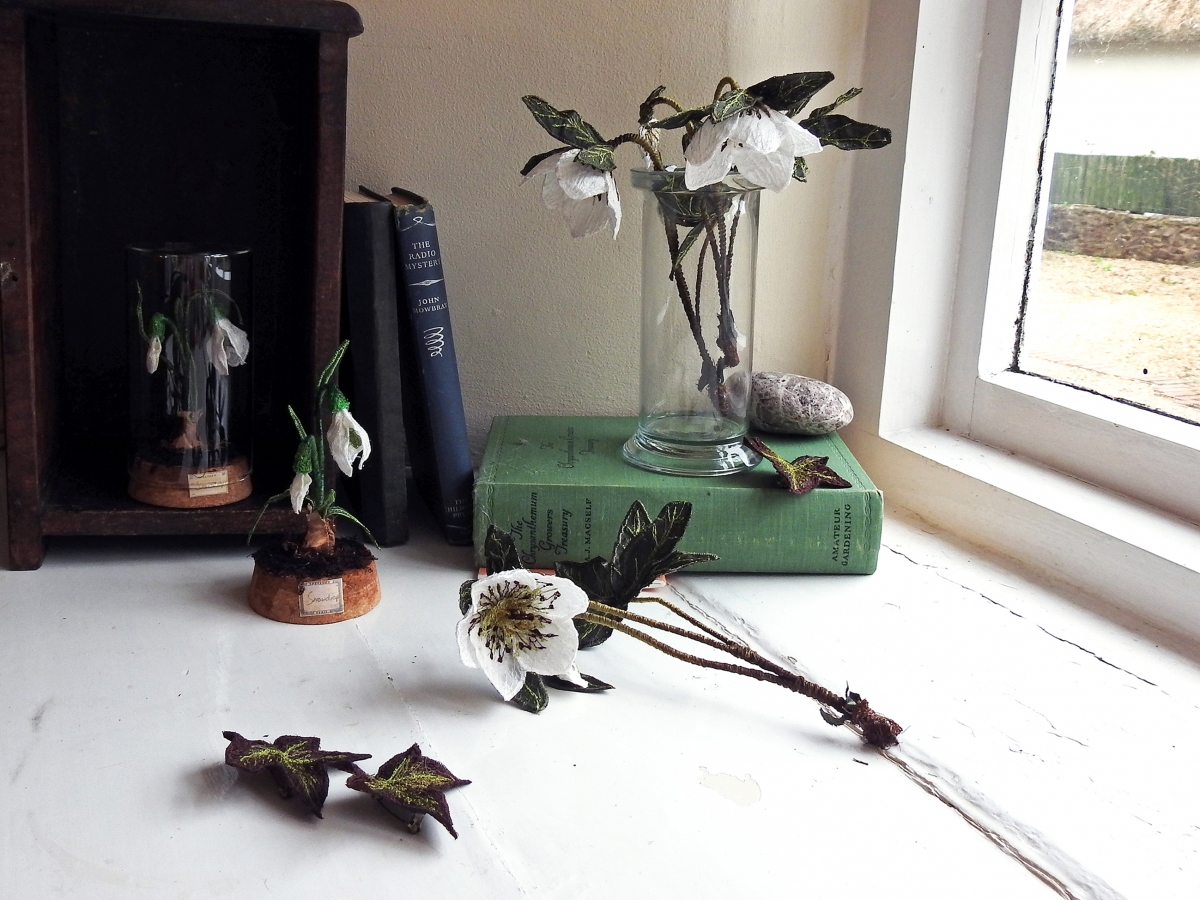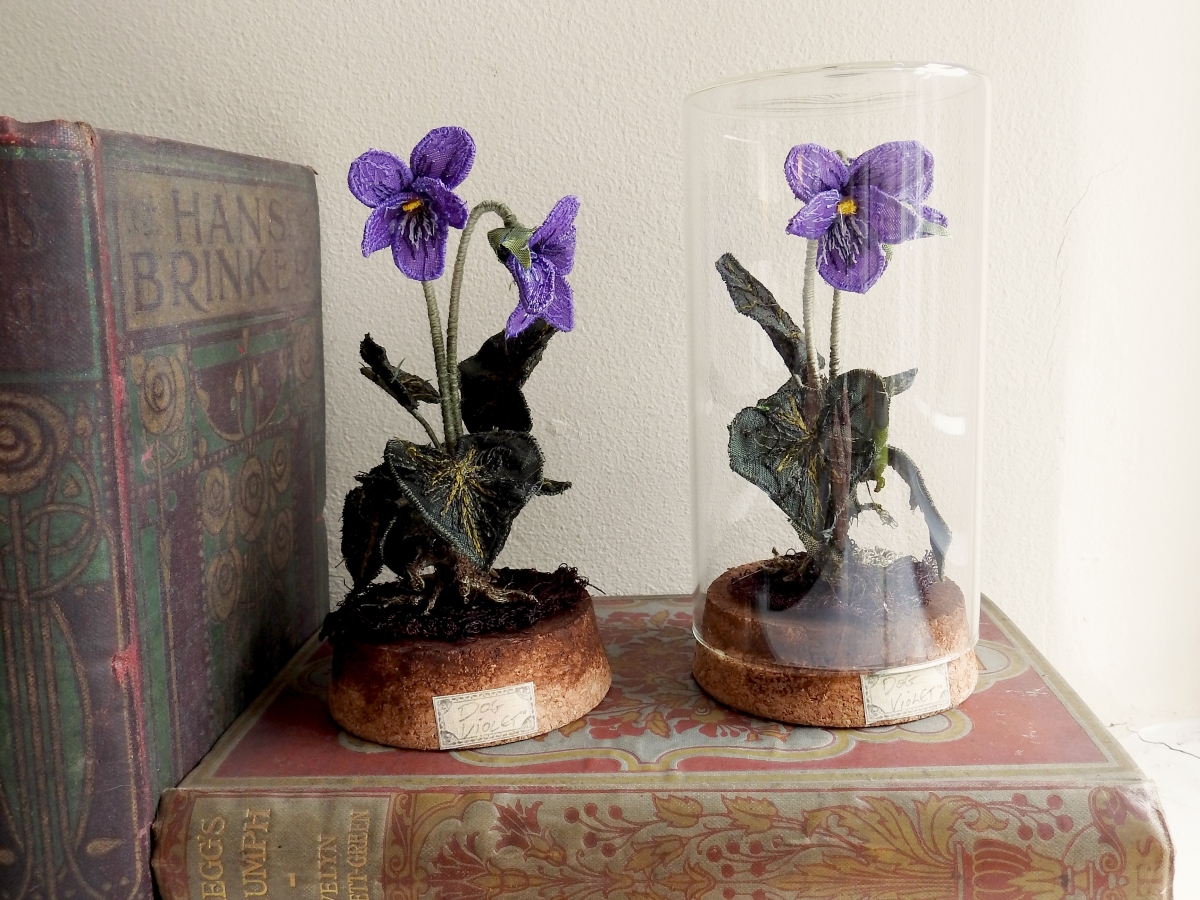 Embroidered silk and thread botanical sculptures, specimens and wearable pieces. Reminiscent of antique botanical illustrations, and inspired by Devonshire hedgerows and woodlands.
Emma Rosa ia an embroidery and mixed media artist living and working in rural Devon. Inspired by the outstanding countryside that surrounds her, Emma creates botanical art sculptures, decorations and wearable pieces. Using free-motion embroidery techniques on silk and soluble fabrics, she recreates botanical details down to the stamen, roots, soil and moss that are entirely made from thread. These botanical studies are often mounted in glass specimen jars, and old vintage finds with latin named labels, remeniscent of Victorian curiosities and antique botanical prints.
Working with the seasons, Emma creates botanical species such as poppies, anemones and wild flora, alongside garden favourites such as hellebore and crocus. Seasonal garlands such as Spring blossom, hawthorn and crab apple can be placed in the home as decorations, or set as a centrepiece for weddings or special events. Small embroidered silk table decorations such as hawthorn berries, rosehips and oak leaves can be used as seasonal displays.
Emma also creates smaller wearable pieces such as wild dog rose brooches, daisy pins and fern leaf clips.
She uses sourced deadstock silk fabrics as much as possible, alongside natural fibers and environmentally friendly materials and packaging. Although her work is often whimsical, she is interested in bringing to light the plight of Britain's endangered Flora and the environmental impact this has on our eco-system.
Emma is open for commissions both big and small!
Emma Rosa
---