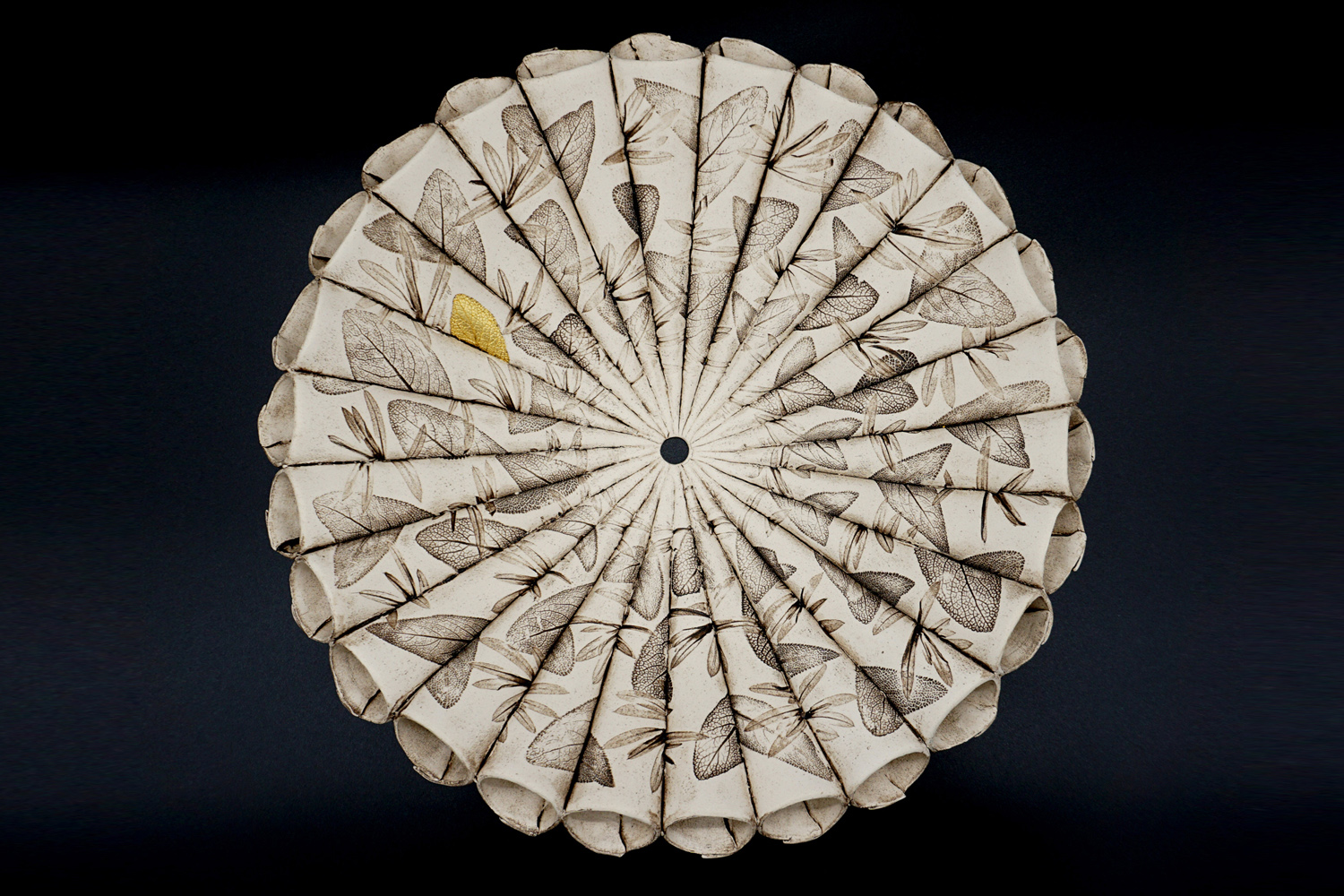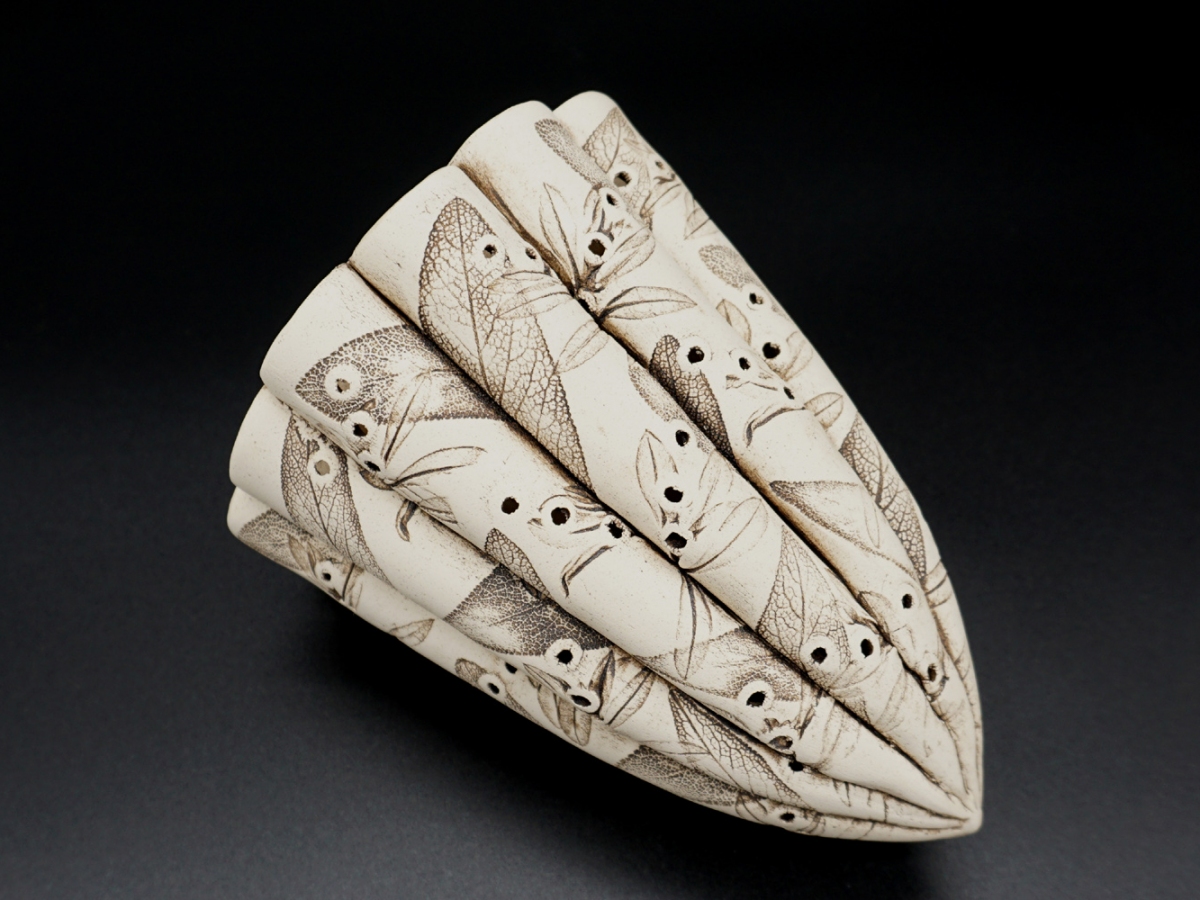 I'm a ceramist with 25 years experience based in the beautiful Peak District National Park. I design and create hand built sculptural vessels, forms and wall art inspired by the natural world. Each piece is totally unique.
I create my unique hand built ceramic vessels, forms and botanical wall art from my studio in the beautiful Peak District. I have always had a love of nature and been fascinated by the beautiful natural structures and textures found in plants, bark and seed pods. It is this natural theme that inspires my ceramics.
My vessels are constructed from layers of finely rolled tubes or cones of clay. These are organised in a structured formation building the thickness of the vessel wall. Some vessels are multi-layered and hold a solid, weighted volume. Others are simple one-layer vessels resembling seed pods. This method of construction creates an intricate texture and articulation of surface. Surfaces are almost bone like with fossilised leaf patterns or inlayed textures. Simple washes of oxides highlight texture and the occasional use of gold leaf adds a sense of luminosity and luxury.
I aim for my pieces to intrigue and fascinate the viewer.
Since setting up in 1997 I have exhibited throughout the United Kingdom as well as America and Europe. My ceramics are in the collection of The City Gallery, Manchester and William Ismay's private collection since donated to The Yorkshire Museum.
Ellul Ceramics
---