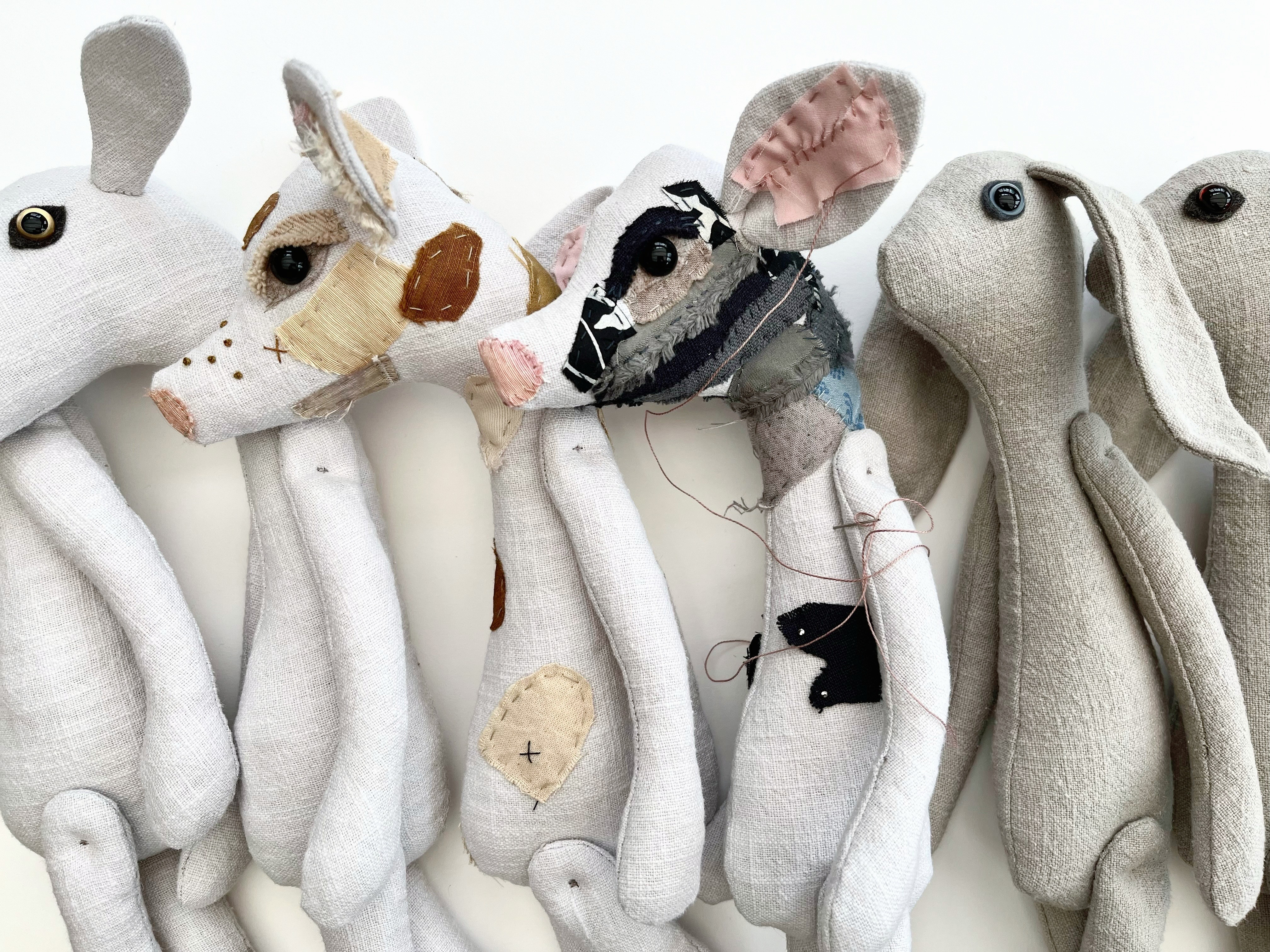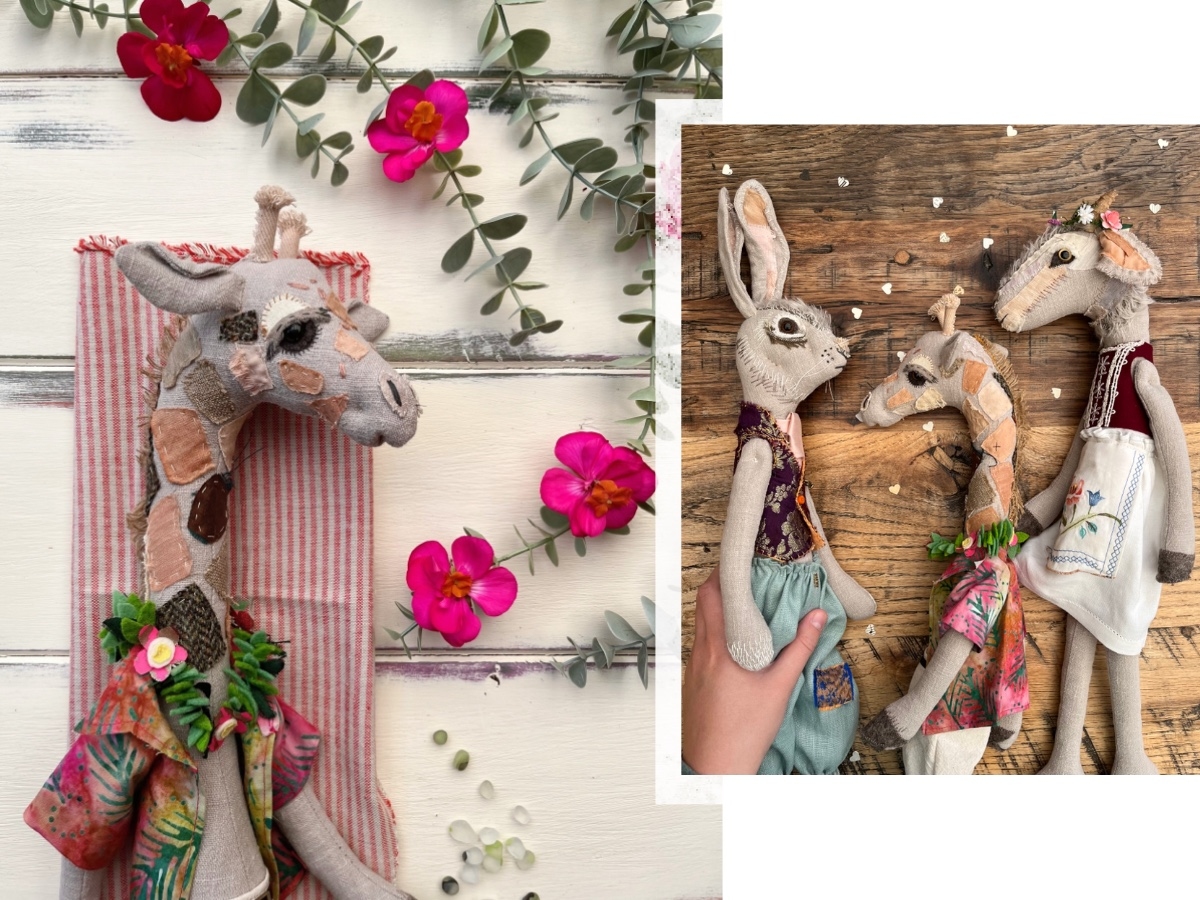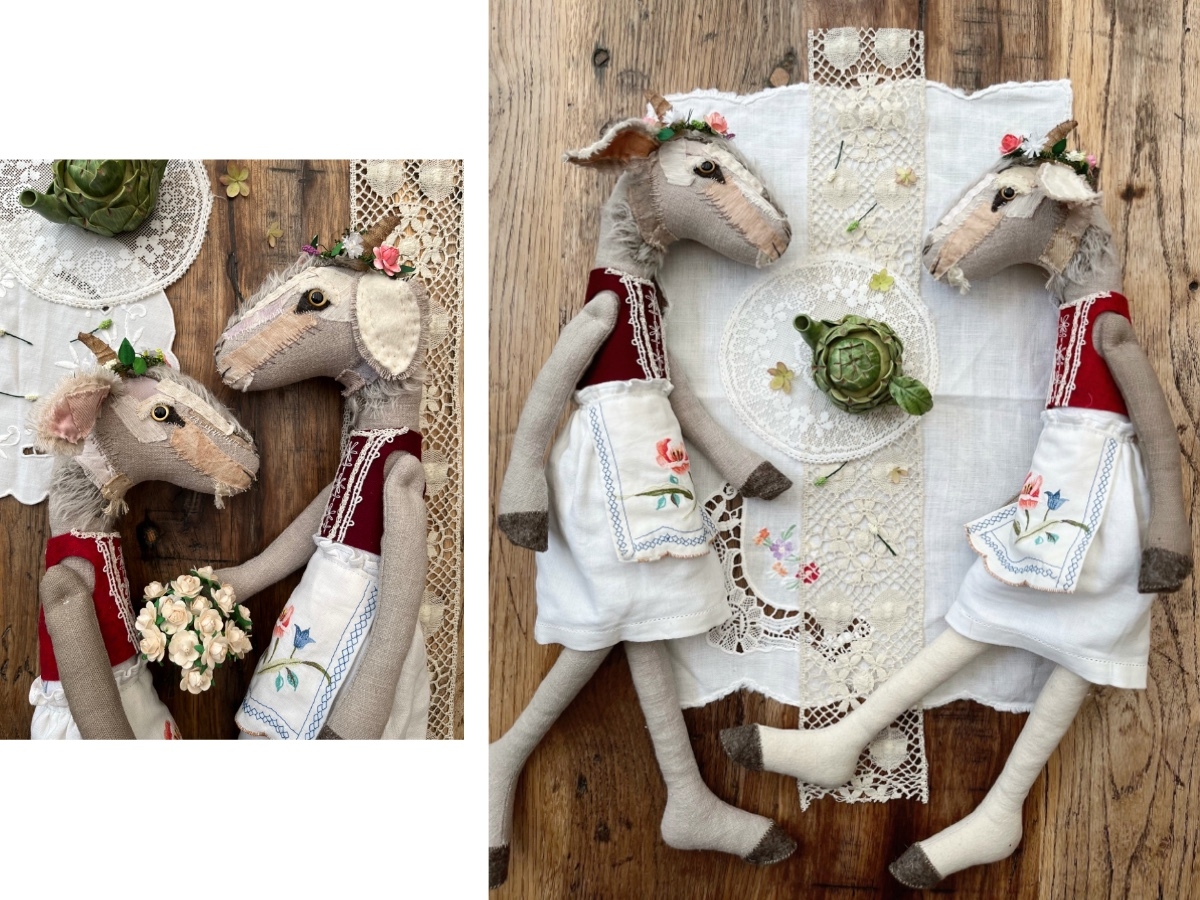 'Ella's Handmade Creations' are handcrafted textile dolls, made with an emphasis on recyclability and sustainability. My creations combine my love of animals and costume design, which I studied at Arts University Bournemouth in 2022. Each creation has its own unique character, brought to life in recycled, natural and vintage fabrics, using the combination of machine and hand-stitching.
I begin my creations by deciding on which animal head I would like to create; I look for animals that have interesting colours and fur types. I enjoy replicating these in different fabrics, trims and stitch techniques. My favourite part of the process is sewing the patches on around the eyes, every stich and thread of "fur" gives the doll its own unique character. The clothing is created once the doll's face and body is complete.
Sustainability is an important factor in my art practice, using materials and fabrics that work with nature and not against it. I love recycling materials into new creations and upcycling clothes, giving things a second life. Collecting vintage fabrics, clothes and trinkets is a favourite hobby of mine.
I also love learning about the history of my local area in Somerset, UK.
Learning stories about the lives and work of past locals, has given me great inspiration towards my art practice over the years.
Ella's Handmade Creations
---