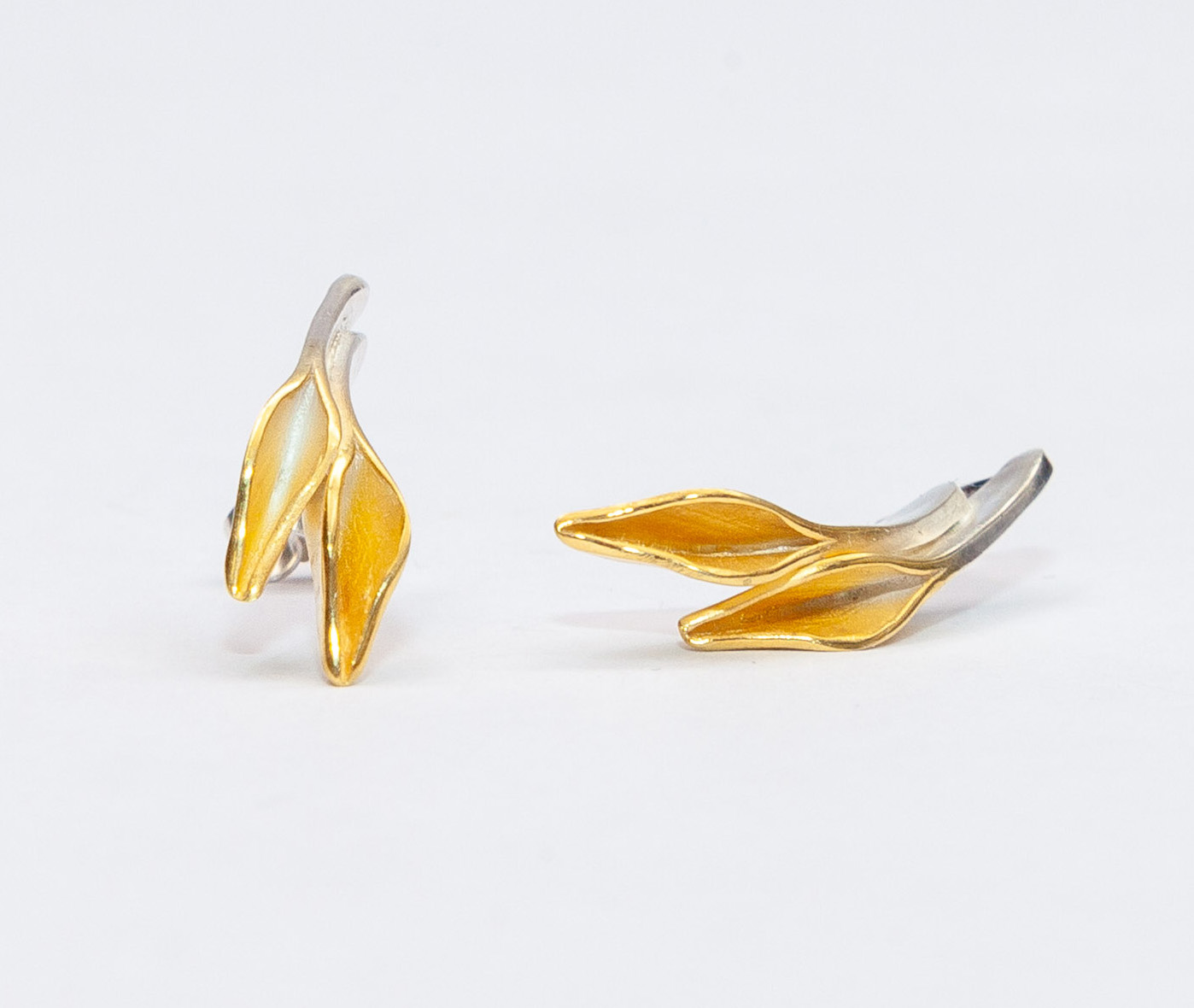 After graduating from Birmingham School of Jewellery, Daisy moved back to her home city to set up Daisy Lee Jewels in the heart of Sheffield. It is here where she works to create precious jewellery pieces inspired by nature, made by hand.
Her latest collection 'Springtime Florets' reflects her love of the British countryside, capturing the essence and tranquillity of nature within her delicate floret motifs.
Working predominantly with silver she is able to create beautifully fluid contemporary jewellery pieces, introducing elements of oxidization and 18ct gold plate to draw the eye to details within the work.
Initially these forms are created using various metal working techniques such as fold forming, etching and hammering and are then cast to create a repeating signature style within the work.
These beautifully stylish pieces are perfect gifts to commemorate significant milestones such as birthdays, graduations, weddings and other special occasions.
Daisy Lee Jewels
---