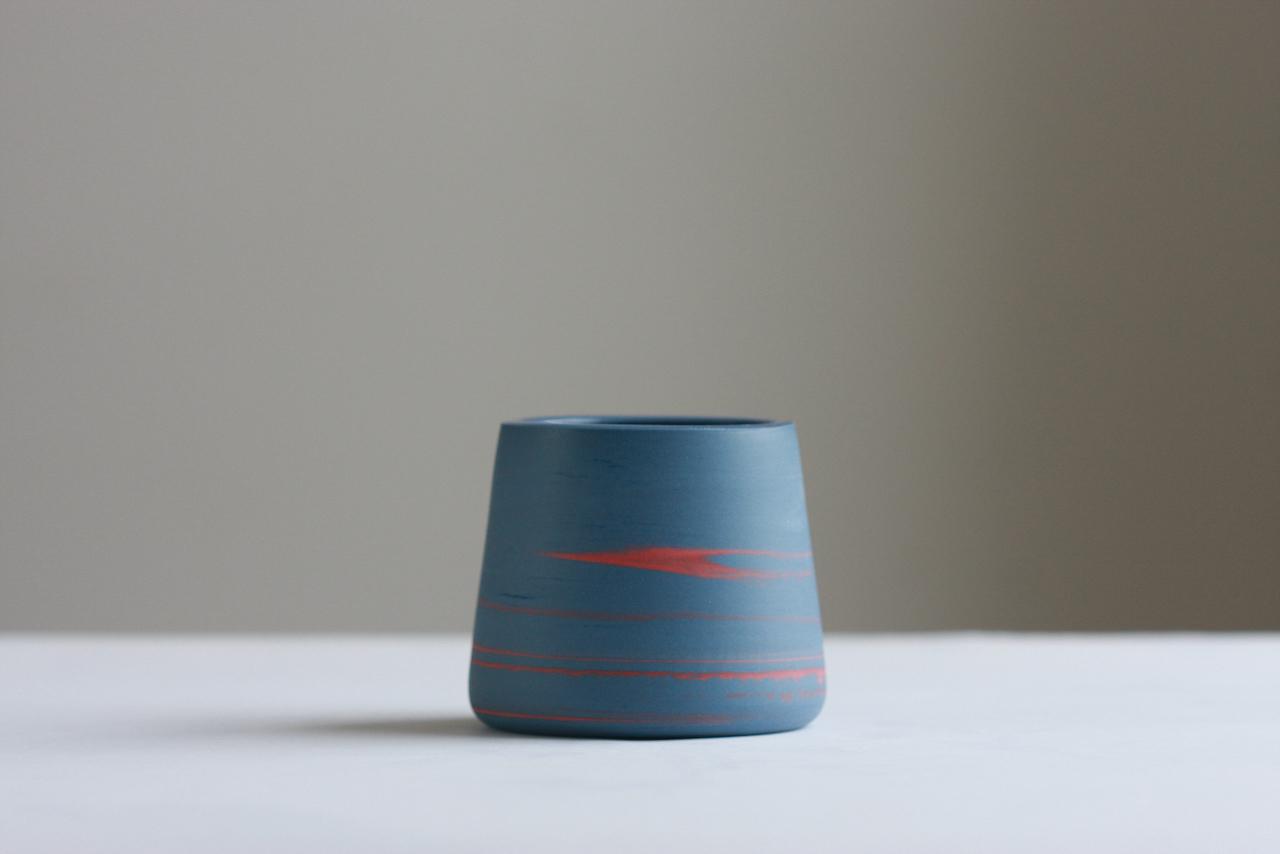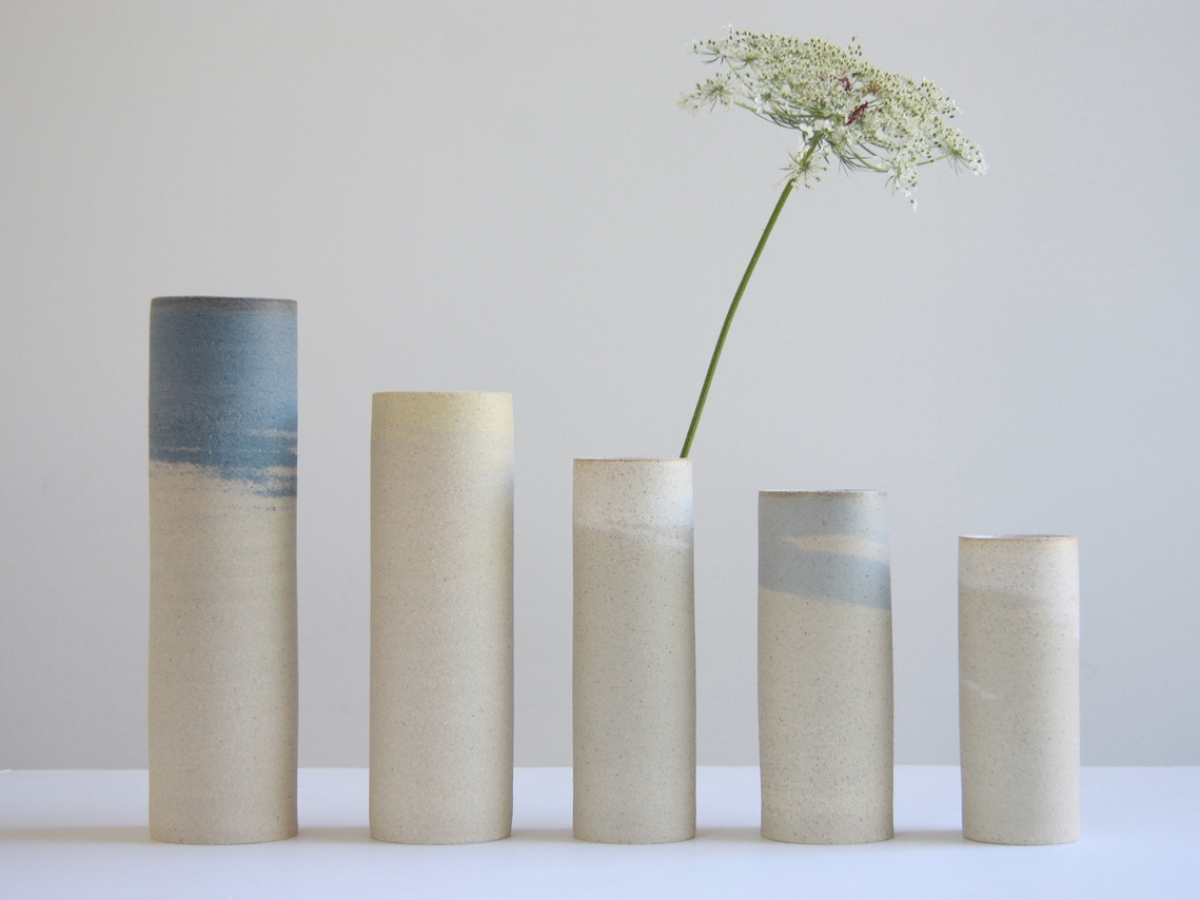 Working out of his basement in Exeter, potter Matt Jones makes work under the moniker Crooked Clay, Crooked Clay.

Working with both stoneware and porcelain clays, he uses stains to colour the clay itself. The clays combine during the throwing process and capture the movement of the wheel in the finished piece.

A pot that reveals the process of creation.

Each pot is completely unique and pleasingly random. Glazed on the inside and left raw and natural on the outside. All pieces are thrown and fired in his basement studio.
Crooked Clay Crooked Clay
---