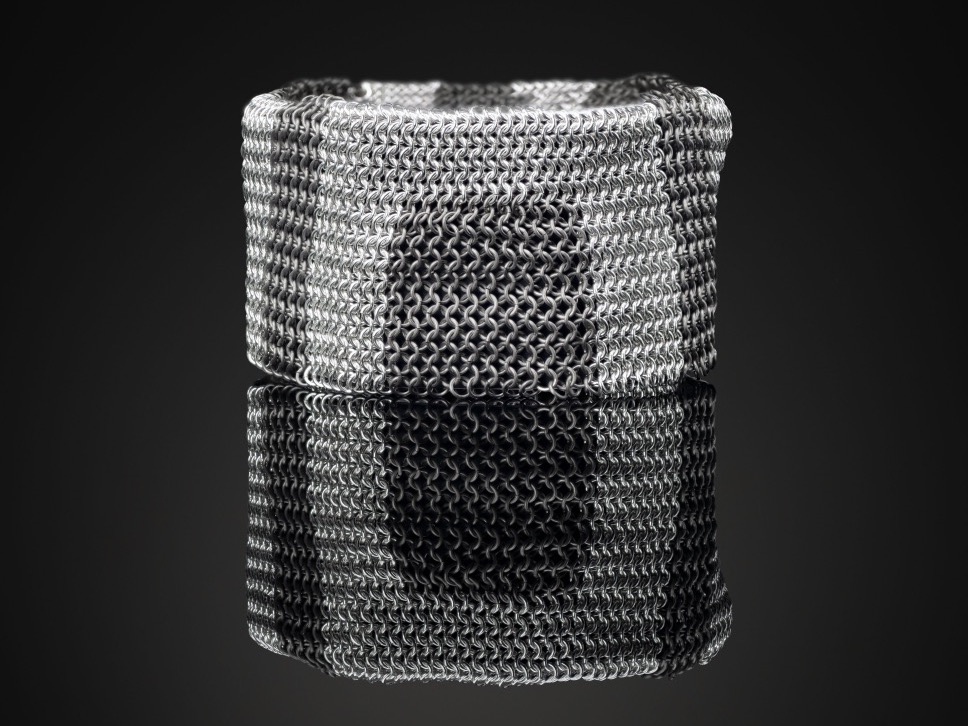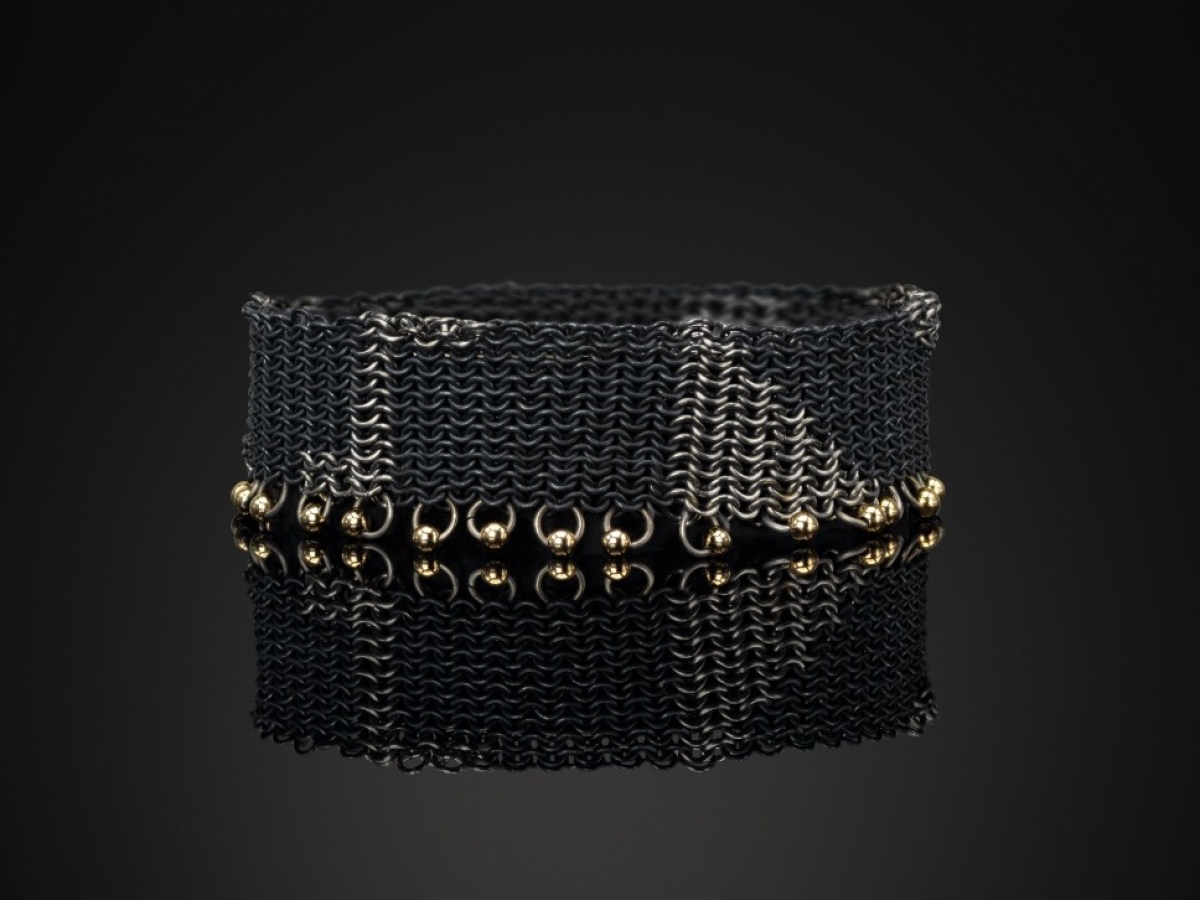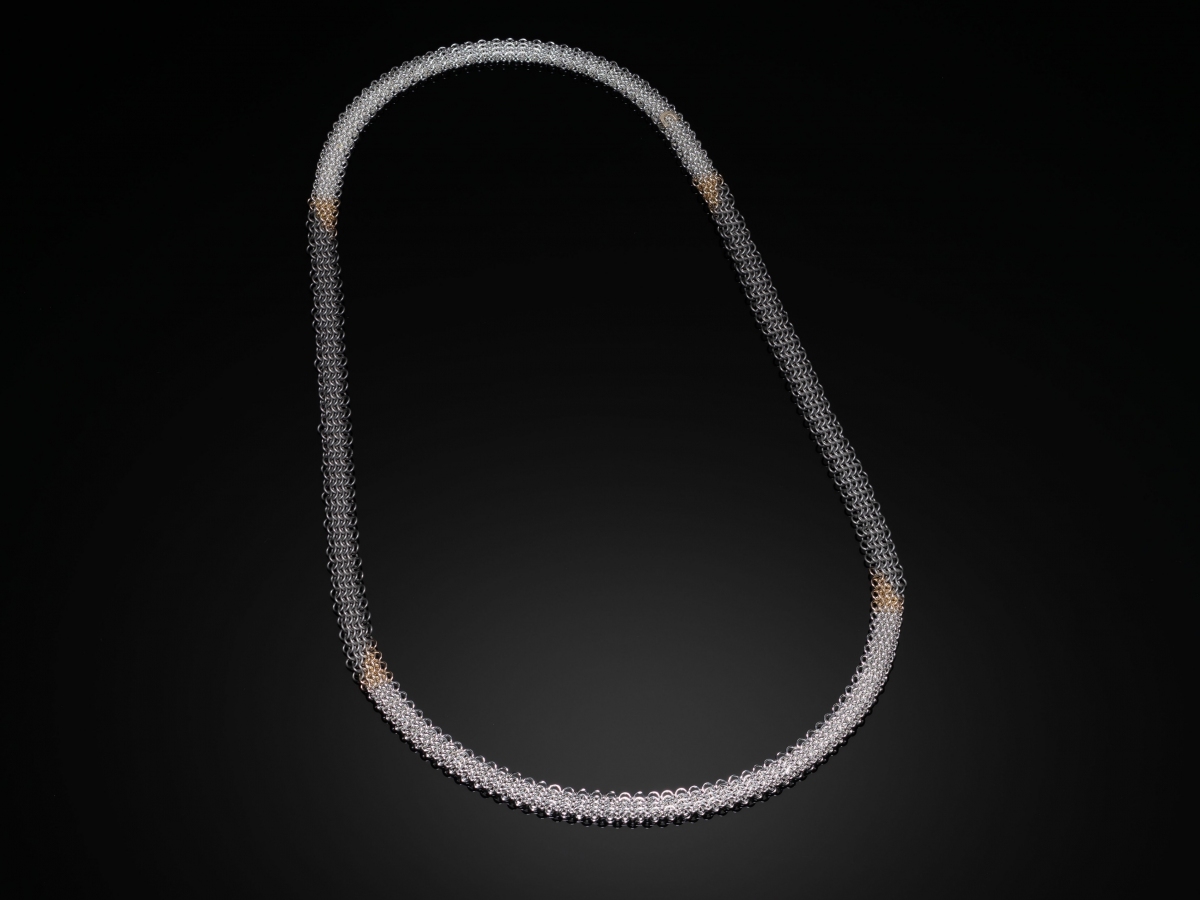 Corrinne Eira Evans Contemporary Jewellery.

Bespoke made jewellery mainly using the technique of flat chainmail in precious metals, wire work and gem stones.
Handcrafted Contemporary Chainmail Jewellery inspired by First Nations Art & Culture.
Imagined, designed and handmade Jewellery on the edge of Dartmoor, each jewelry piece is individually unique.
Corrinne's collections captures the essence of Pacific North West Coastal art, combine with the fluid and tactile technique of flat chainmaille. Weaving raw metal colours of recycled silver, eco golds 9ct, 18ct & the matt grey titanium together in bold symbols and patterns, giving a distict look and style. Items include rings, bracelets, bangles, necklaces, chain collars, earrings, dangley earrings, stud earrings & hoop earrings. Corrinne also offers mix and match earrings and stacking rings within her jewellery collections.
The jewellery items are works of wearable art, soft to the touch & tactile, they move with the body, a metal fabric.
Corrinne's hand fabricated contemporary jewelry are truely heirlooms of the future.
You can visit Corrinne and watch her making in her Gallery, Moon & Moor, in Devon. Here she carries out jewellery commissions, bespoke wedding rings, contemporary engagement rings, jewellery repairs and of course her own jewellery designs.
Fancy jewellery making? Join one of Corrinne's jewellery workshops and learn how to make jewelry. You can choose from a variety of tailor jewellery courses including 'Make Your Own Wedding Bands', 'Stacking ring' making, 'Bangle' Making and more. Head to her workshops link to view them all.
Fair Trade Registered Goldsmith
Corrinne Eira Evans Contemporary Jewellery
---