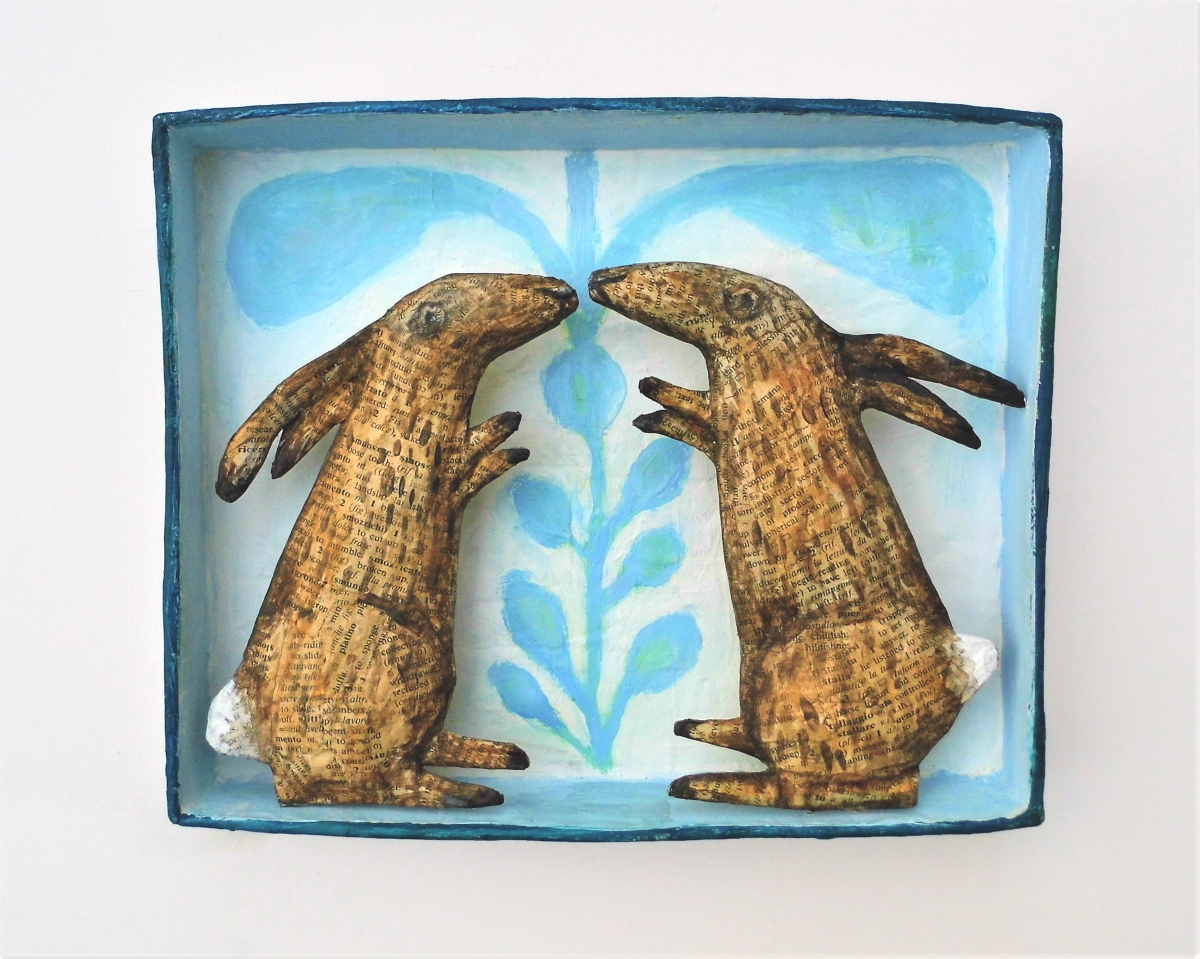 I'm a designer maker of mainly wall mounted mixed media sculptures that explore the natural world and the way we see ourselves reflected in other animals. Much of my work has a narrative feel but I also make more realistic bird pieces that borrow the look of taxidermy.
I use the layering method of papier mache to build the sculptures and then mount them in paper boxes or vintage tins. The pattern on the tins often inspires or feeds into the sculpture, as do the paper strips I use - fragments of newspaper or old texts. I paint the final piece with acrylics, gouache and gesso and often add collages elements to add depth and further meanings.

I exhibit both in the UK and abroad and have work in private collections worldwide.
Colette Bain
---