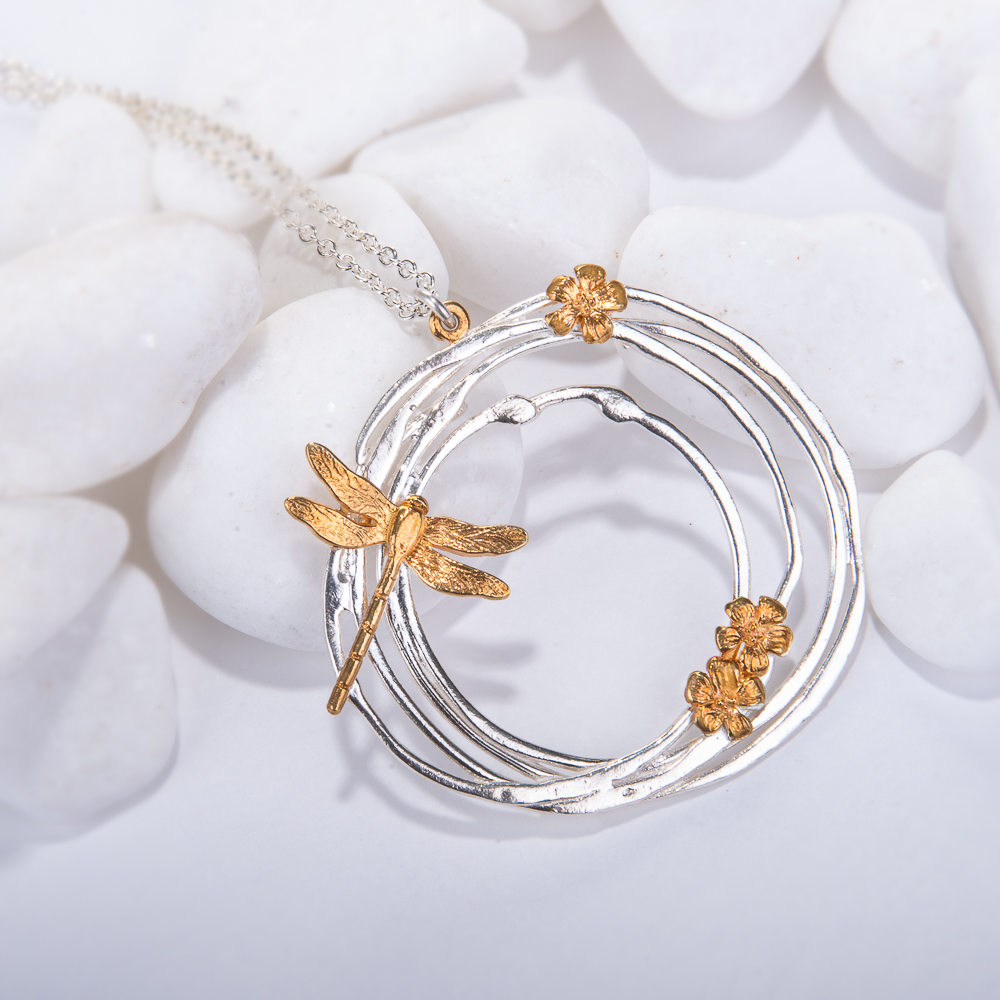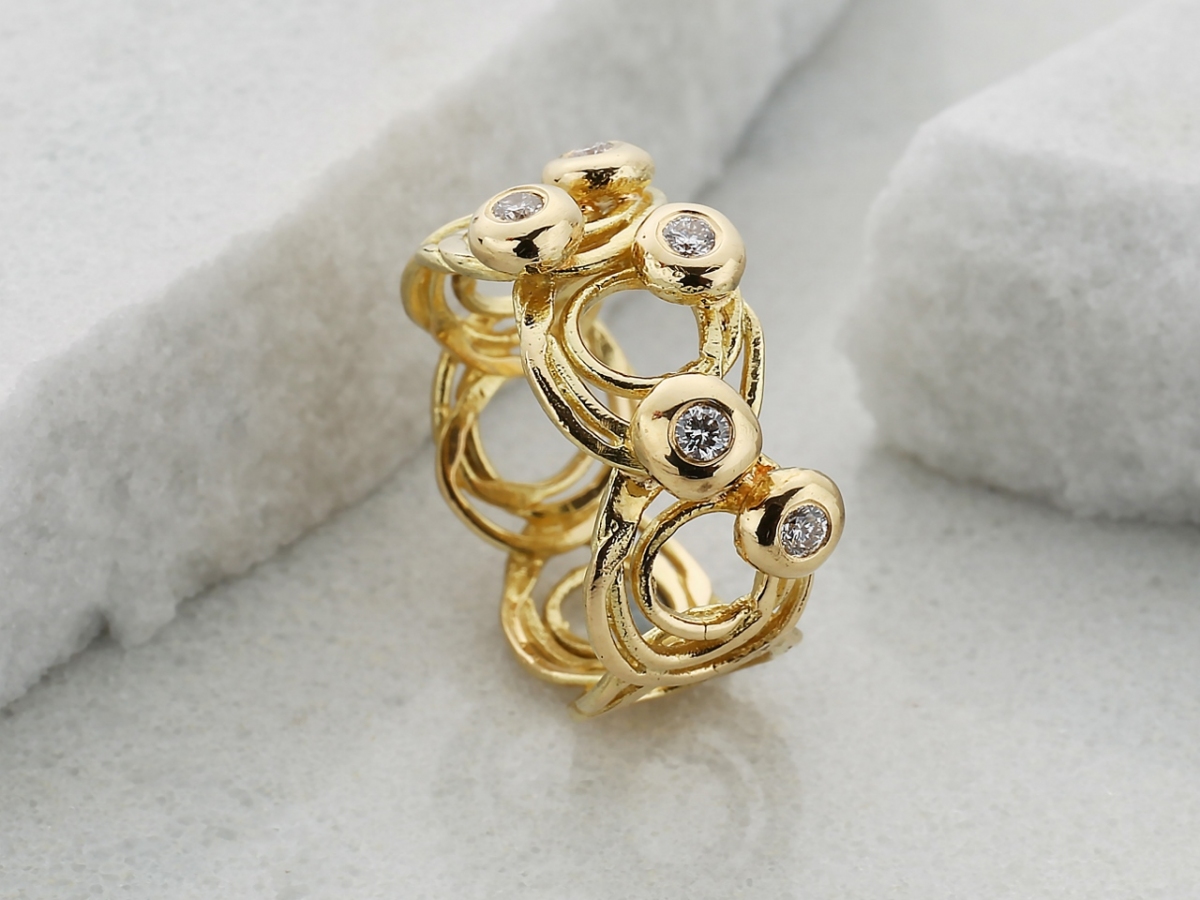 I have been making precious jewellery for over 25 years, influenced by the beauty I see in nature. Each piece is skillfully created by hand using traditional goldsmithing techniques gained at Edinburgh College of Art. I specialise in bespoke commissions and have produced many engagement rings, wedding rings and eternity rings in gold and platinum. My gallery collections are made in silver and highlighted with gold, creating a delightful warmth.
After gaining a BA (Hons) in Jewellery from Edinburgh College of Art I spent 10 years in Birmingham's historic Jewellery Quarter honing my techniques and building my jewellery business. I then moved to Cheshire where my studio is now located.
I specialise in bespoke engagement rings, wedding rings, eternity rings and one-off jewellery pieces to tell my clients' story. I will meet with you in person or online and listen to your likes, hobbies and desires and then bring them all together to create the piece of your dreams. Some clients have sentimental pieces of jewellery like wedding rings from parents or grandparents. These can often be melted down to form part of the new item, creating a truly unique and meaningful piece, which is sure to become a family heirloom.
Alongside this I create accessible collections of silver jewellery, which can be seen in around 30 galleries and jewellery boutiques nationwide. I explore my love of nature, focusing on the forms of leaves and seedpods and sometimes include tiny creatures like dragonflies, butterflies, bees, squirrels and rabbits, all observed on my daily walks. These are created with exquisite attention to detail, recreating not just the form, but also the texture of my inspiration, and adding a dash of personality. Collections are made up of a mix of rings, earrings, necklaces, bracelets, bangles and pendants.
Please get in touch if you would like to discuss a commission. I understand the process may seem scary, but I can walk you through it and provide a no obligation quote before the work is started. Head to my website to see examples of completed commissions.
Claire Troughton Jewellery
---