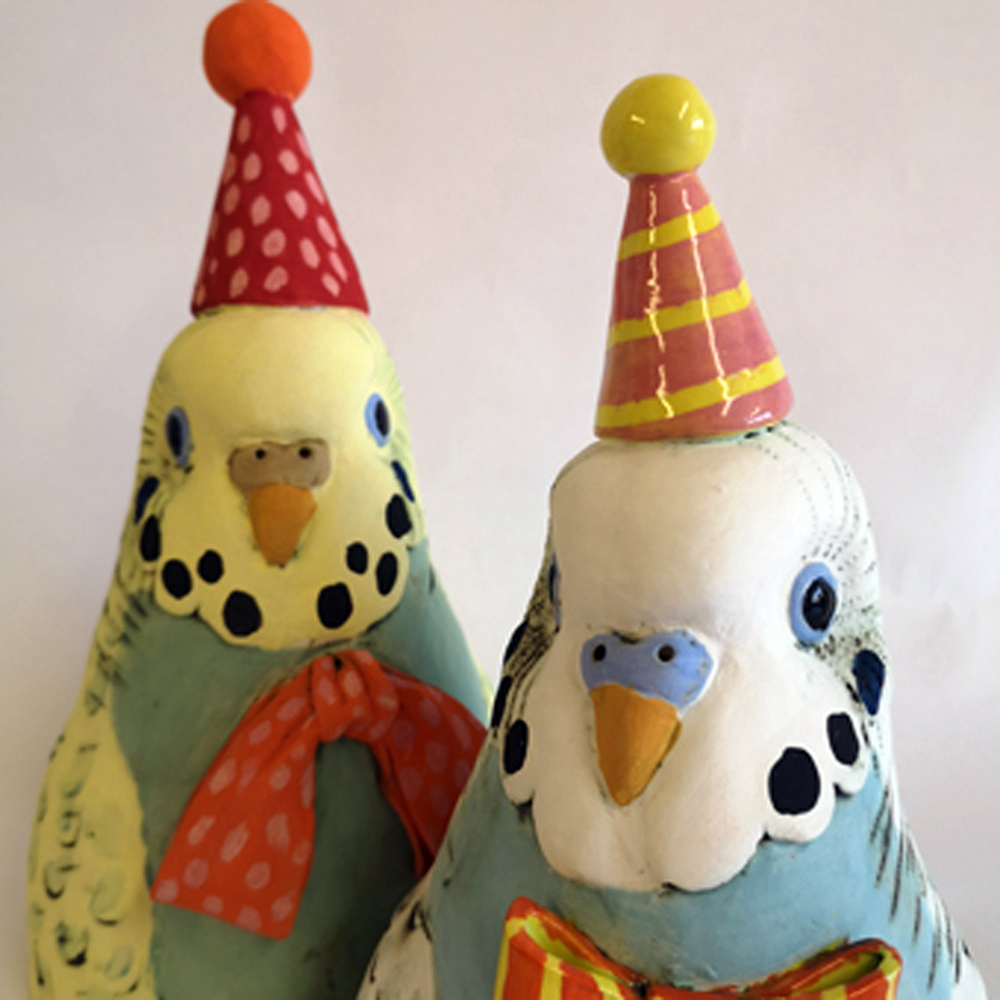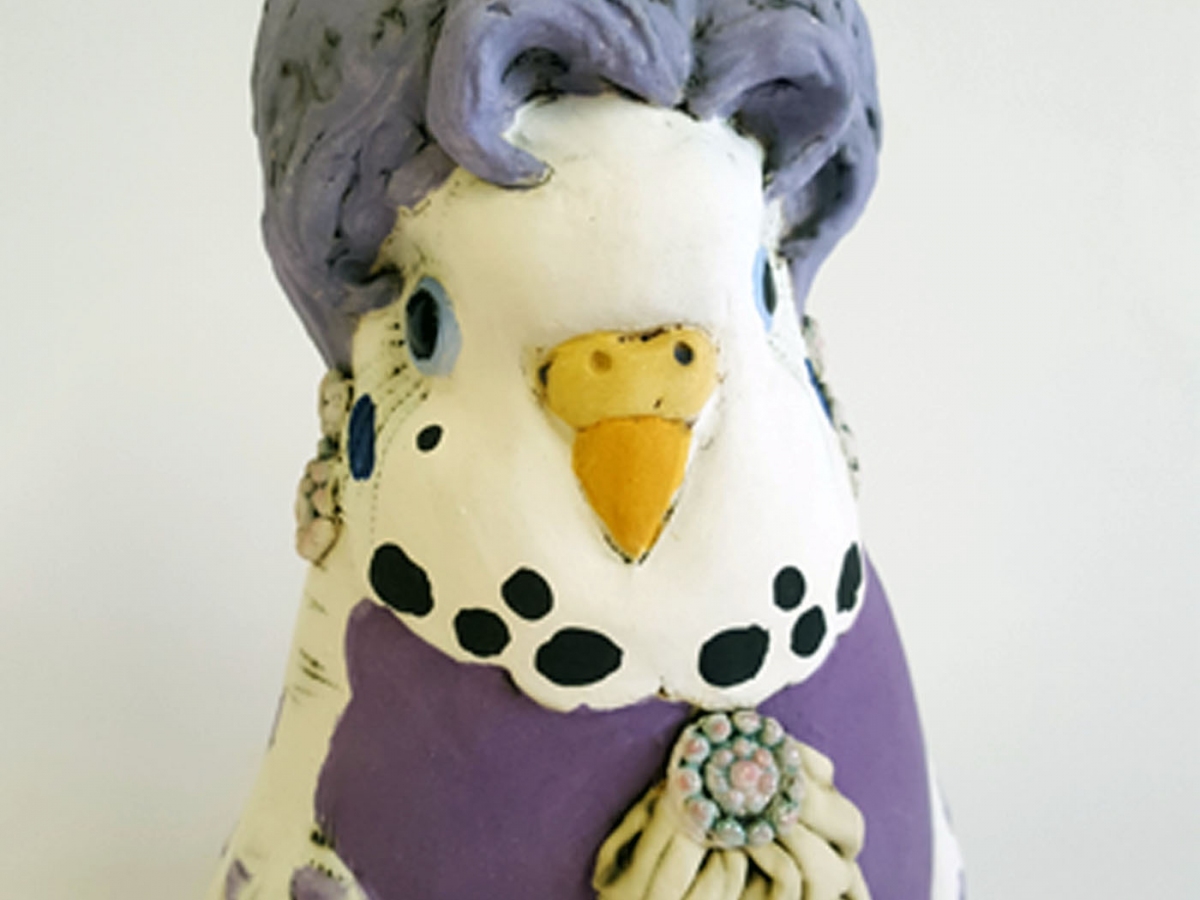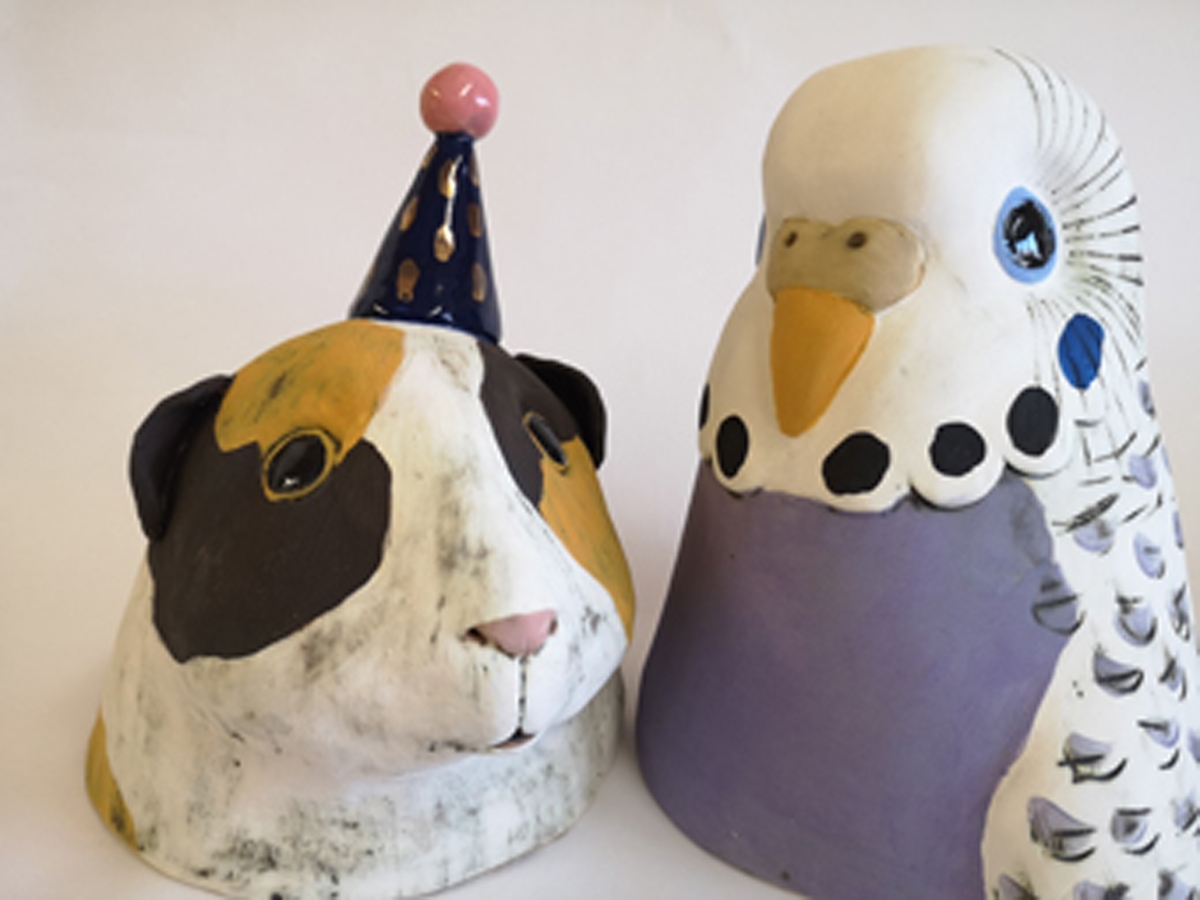 Charlotte creates handmade sculptures and tableware inspired by animals and the peculiarities of the British. Her anthropomorphic, whimsical budgie sculptures are endearing and nostalgic, while her quirky tableware is a tribute to the eccentric and kitsch.

As a child, Charlotte became a keen social observer, trawling around car-boot sales with her Dad collecting curios, mid-century kitsch and seaside postcards. Amused by seeing the closeness of people and her pets, she decided to blend the two. Brian (aka 'Elvis') was born out of the chance meeting of an Elvis lover and his budgerigar.

In addition to making and selling her own work, Charlotte is also a qualified teacher with over 20 years' experience as a tutor on college, community and degree courses. She teaches a range of pottery classes and workshops from her studio in Westbourne, Bournemouth.
A friendly pottery studio based by the sea in Bournemouth, Dorset offereing a range of part-time ceramics courses as well as producing a range of colorful fun ceramics for the home.
Charlotte Miller Ceramics
---