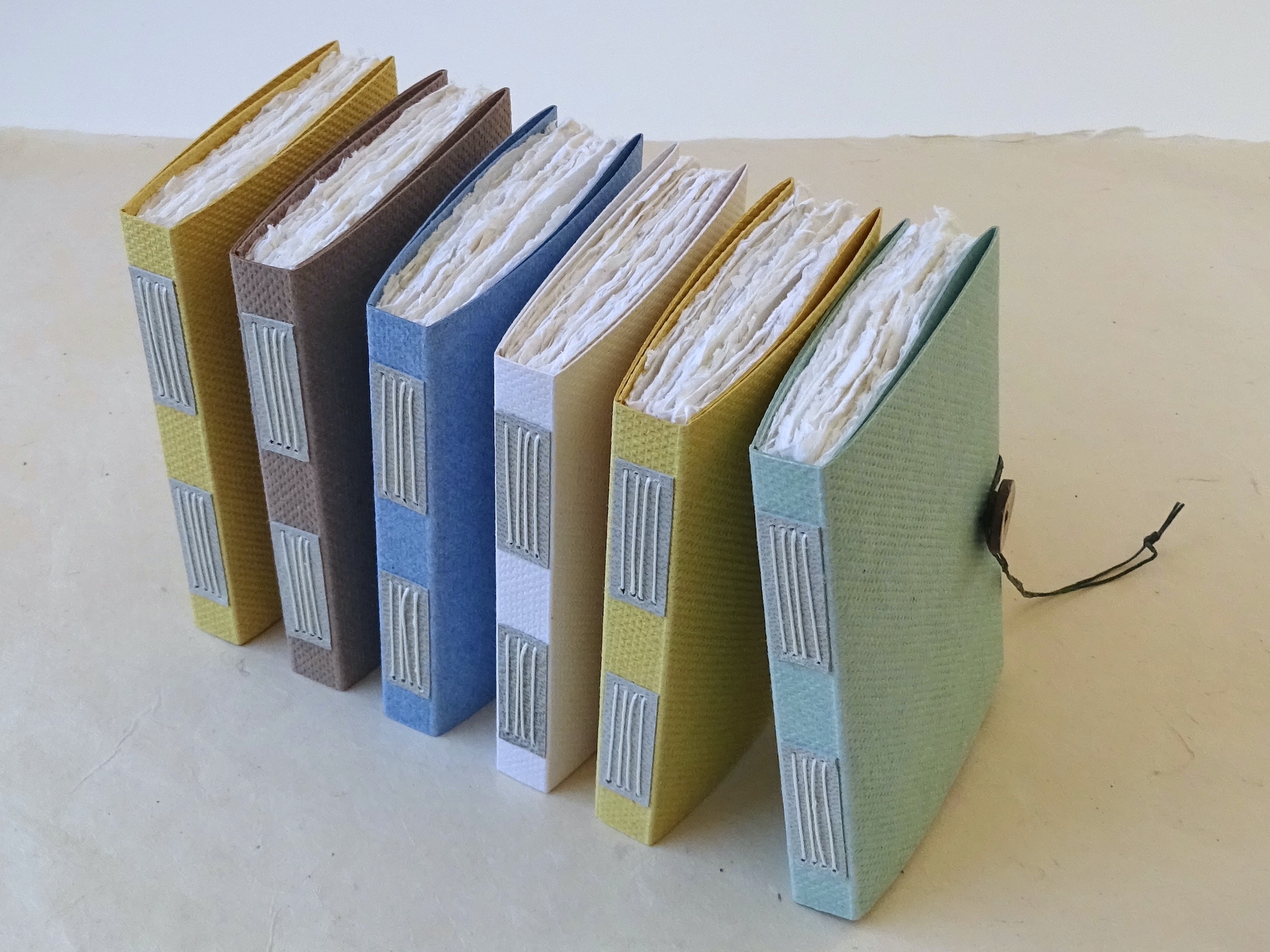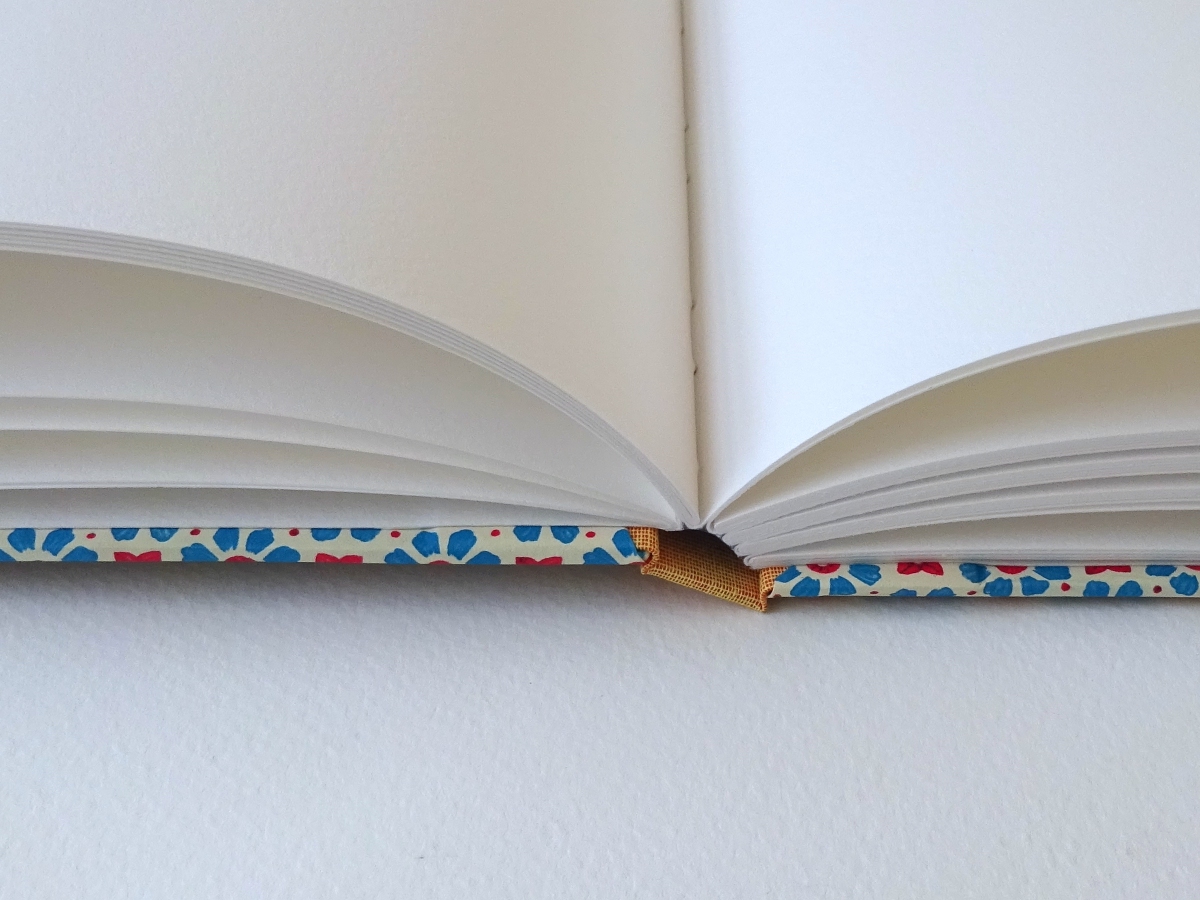 Megan Stallworthy

I make sketchbooks, notebooks and bespoke books with handmade, watercolour and pattern papers, leather, vellum and linen. Each book is bound by hand in my studio in West Somerset, using traditional bookbinding techniques and archival materials, with a contemporary feel.
Drawing inspiration from the natural beauty of paper, linen and leather, I like simplicity in both form and design so that the materials can speak for themselves. I try to make books that feel calm and subtle, brought to life by areas of colour, pattern or texture. I'm fascinated by historical book structures, and ideas for my designs often come from my conservation work. The tactile nature of a book is also important to me; there is something so magical about the feel of a book in your hands and the movement of the turning pages. My books are practical, made to be used and to last.
I studied Bookbinding at Brighton University. As well as making books for sale and to commission, I repair books and teach bookbinding.

Celandine Books
---