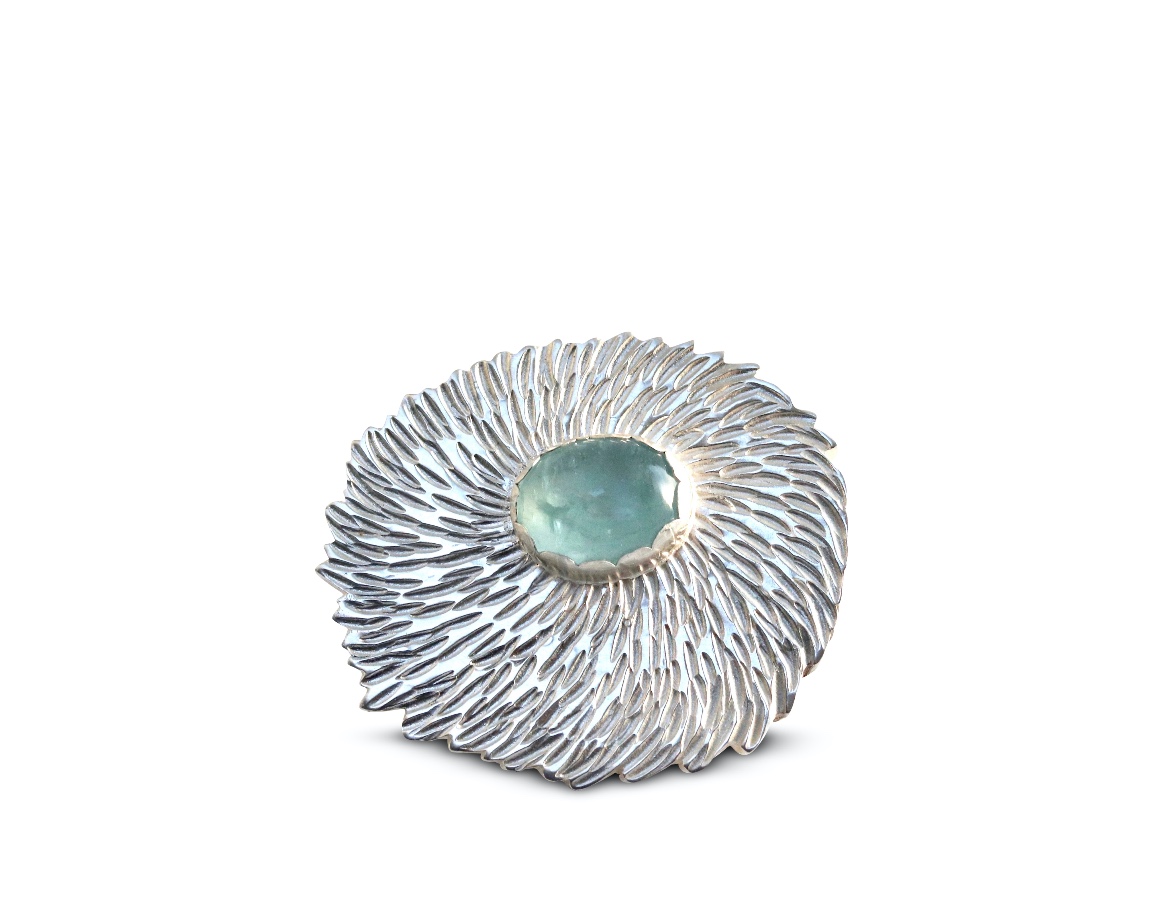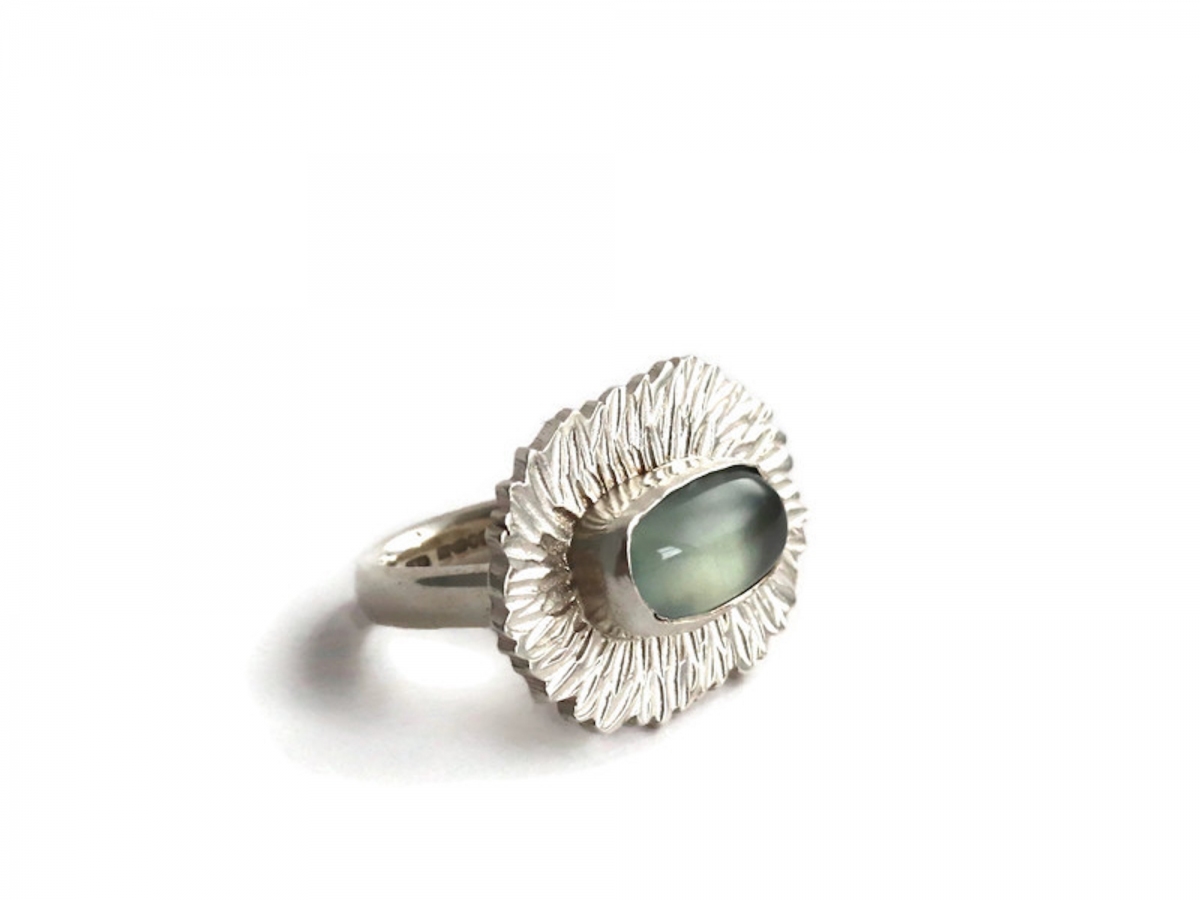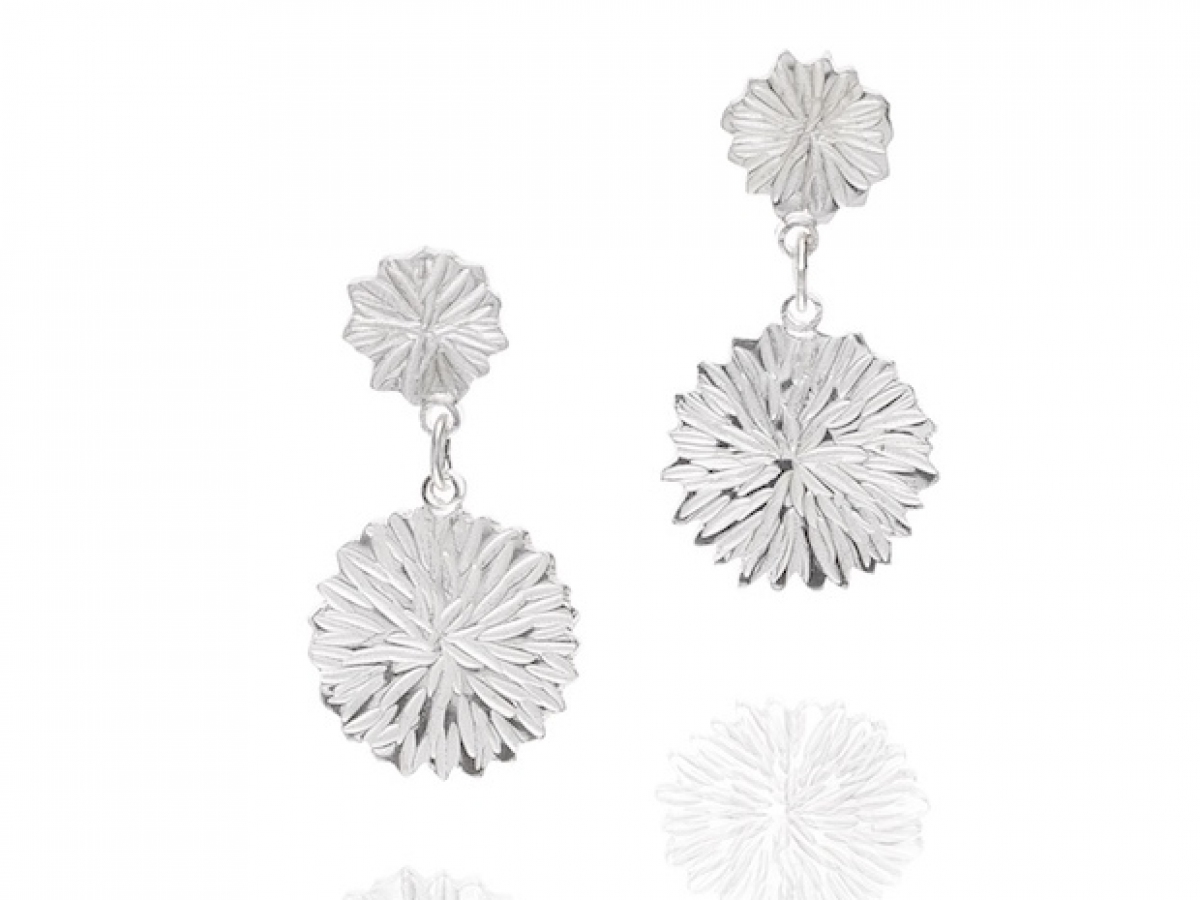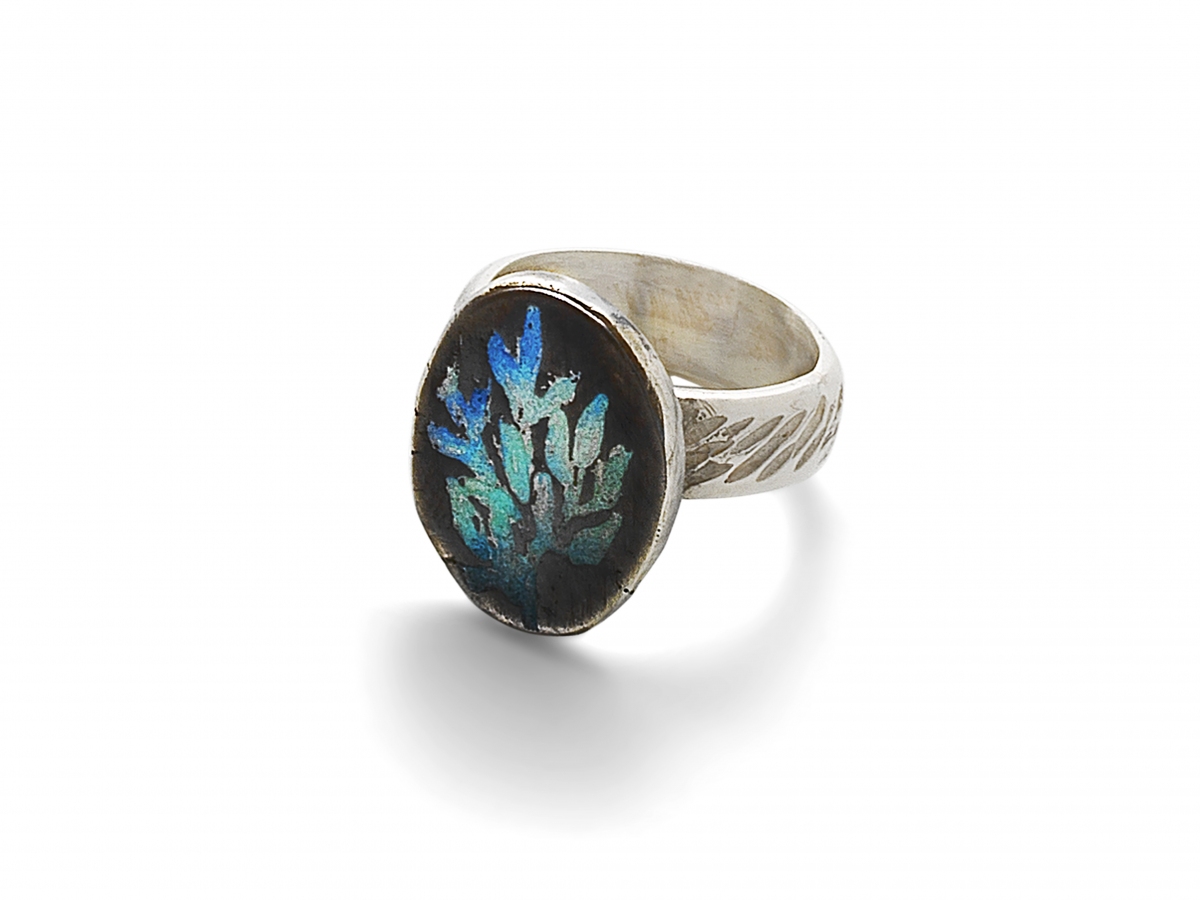 Contemporary Jewellery reflecting botanical forms and themes. Hand-made in silver with enamel, gemstones and gold.
Cathy's work is characterised by her use of a variety of techniques to transform the surface and textures of precious metals to reflect botanical forms and scenes.
She is mostly self-taught and started making silver jewellery as a teenager. She then studied Botany for her undergraduate degree and the combination of these two interests, plants and jewellery making, underpins everything she does.
Setting up her business in 2000 she has worked full time as a maker ever since. She lives and works on the Bere Peninsula next to the River Tamar in West Devon. She runs jewellery making workshops in her studio and also teaches jewellery online.
Her work very wearable, from the tiny everyday earrings, the famous silver bird necklaces to the one-off statement necklaces, rings and bangles. The brooches often tell a story and are a favourite subject for commissions.
Cathy Newell Price Jewellery
---