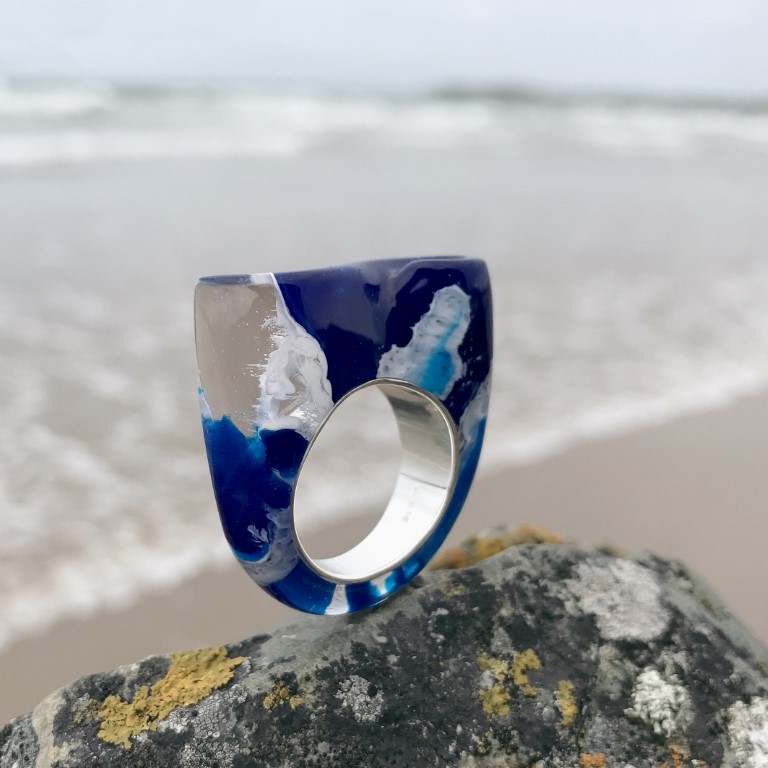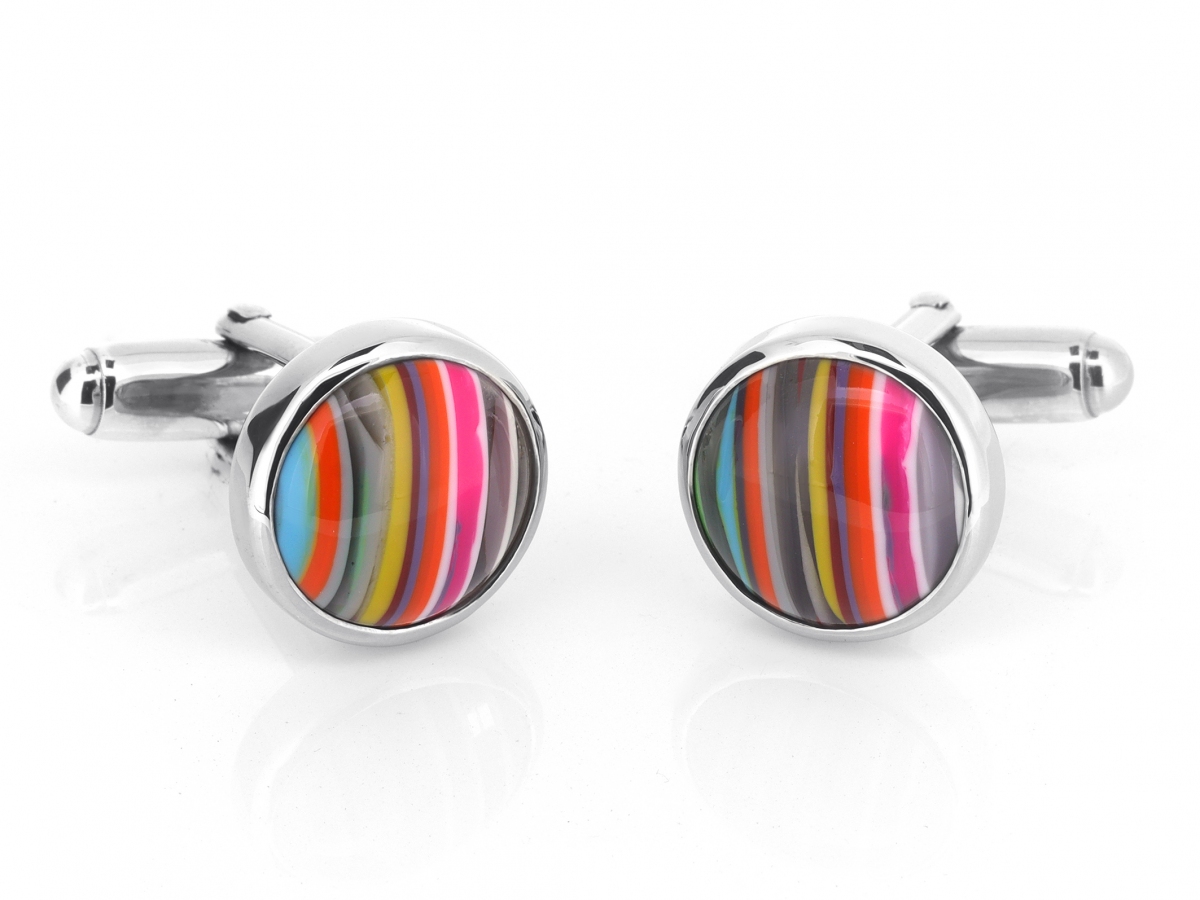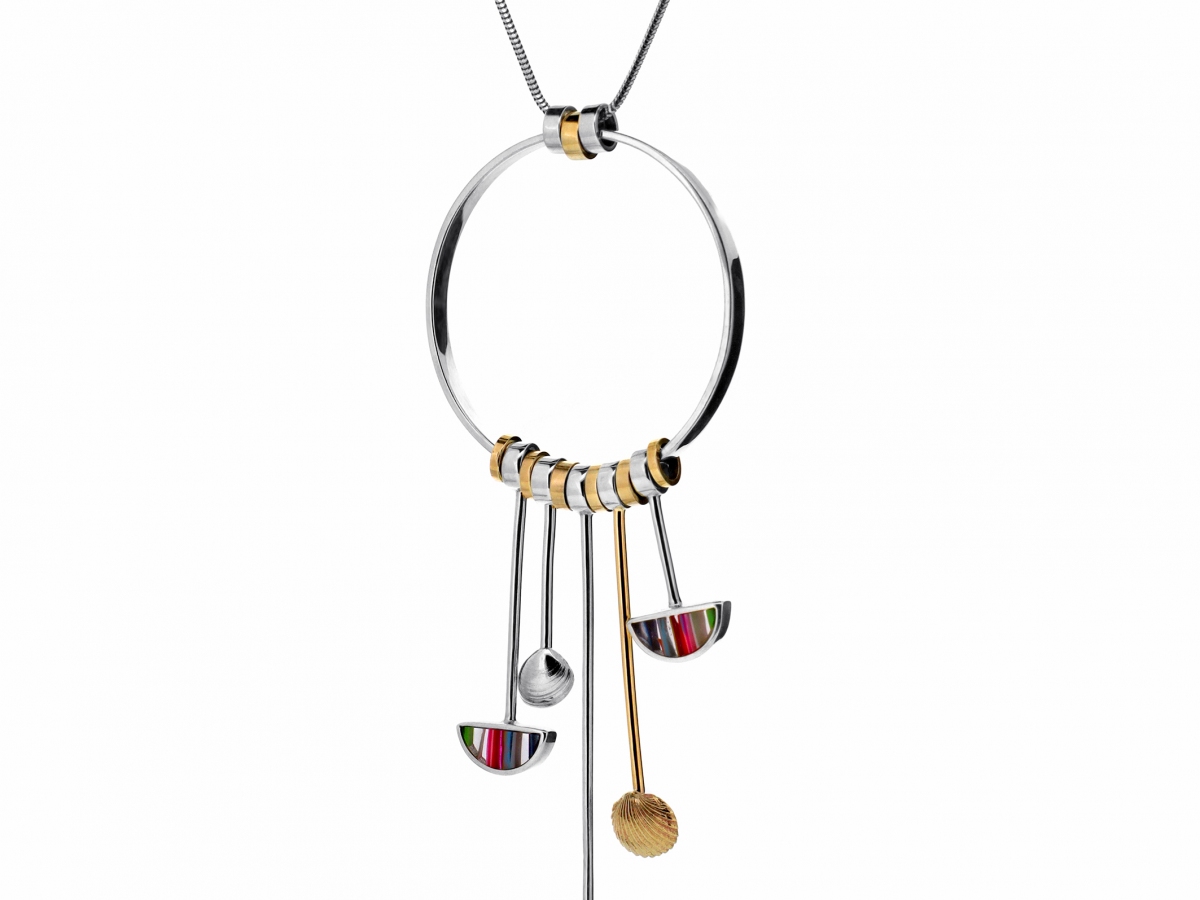 Bold and bright coastal inspired jewellery. Hand carved from surplus resin (known as Surfite), a by-product of custom surfboard production. Precious metal elements add structure and form to the pieces.

Caroline works solely with British custom surfboard shapers to keep the carbon-footprint of the material as low as possible. All the waste material is purchased to create a circular sustainable economy.
As a self-taught jeweller Caroline has never felt the need to conform or follow set creative practices. Instead, she hones her style on the inspiration she draws not only from the Surfite itself, but the environment around her. She has always had a keen interest in sustainability and upcycling in her personal life, and wanted to bring this to the forefront in her latest collection.
With an experimental material-led approach to Caroline's latest work she seeks to create conversation around the ideas of sustainability and circular design. By hand carving and shaping the waste resin into beautiful coastal inspired shapes she draws the wearer and observer alike, away from thoughts of the material being disposable and superfluous, and towards the ideas of beauty and rarity within the colour formations of the Surfite.
The Jewellery collection includes a selection of bright and bold earrings, necklaces and rings. Each piece of jewellery is entirely unique due to the nature of Surfite with pieces suitable for any gender. Precious metal elements are added to provide structure and form. Recycled metals are used wherever possible.
This is just the beginning of Caroline's journey into sustainable jewellery and is continually developing and changing. Her experimentation continues into methods to minimise waste and provide an 'after-care' service for pieces that are no longer loved.
Caroline Brogden - Contemporary Jewellery
---