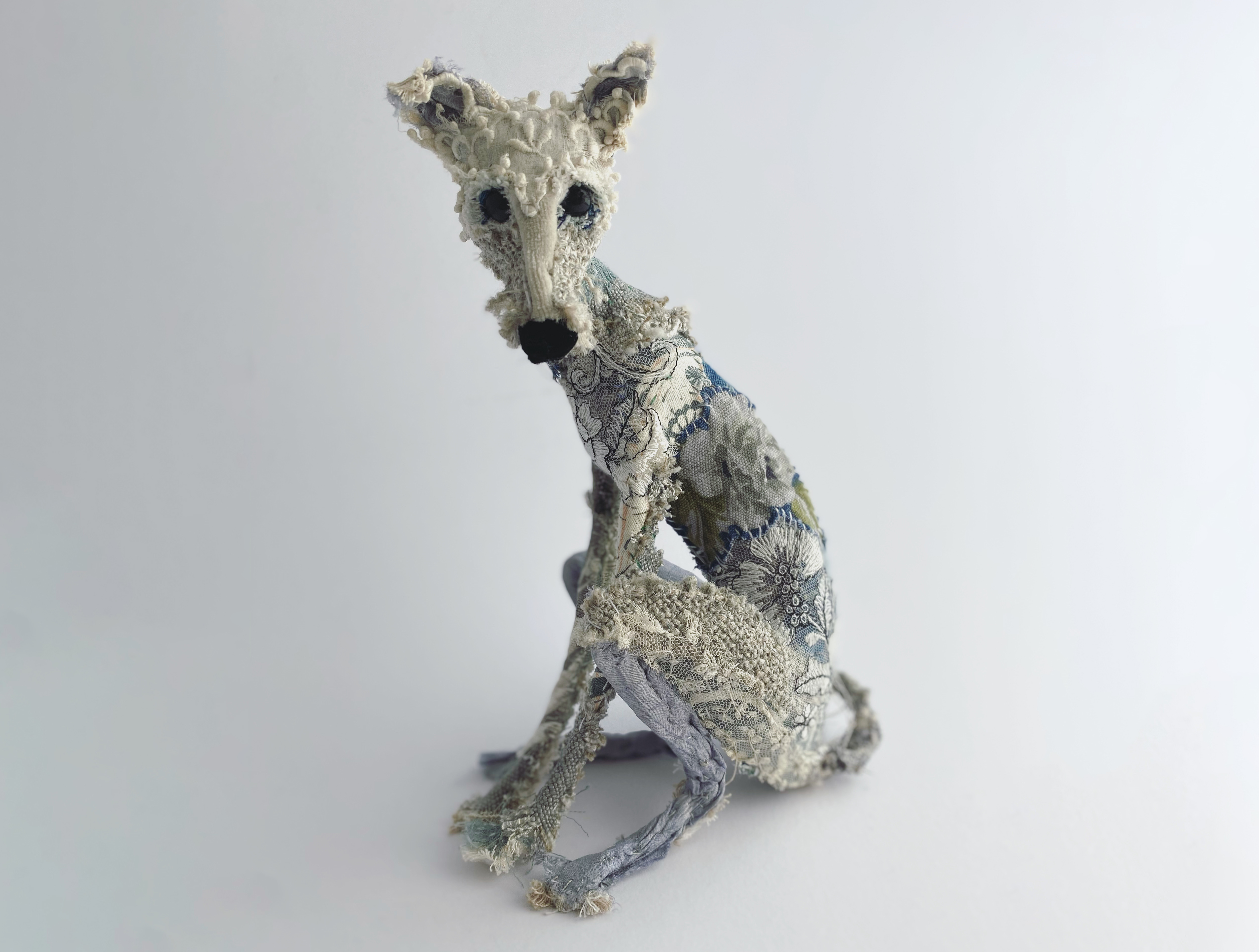 Creatures stitched into existence. Forgotten fabrics and treasures
brought together to find a soul with a story to tell
I work from my home studio, juggling the domestic duties of motherhood alongside my creative endeavours. My studio is a backroom nest of hoarded textiles. By nature I am a gatherer and collector, a keeper of the worn out, unloved and the discarded. I find beauty in the detritus of the everyday; old clothes, household linens and timeworn draperies that carry the marks of time and the discarded memories of lives lived.
My process begins with the gathering and curation of materials, I seek potential in the smallest scraps, finding inspiration in the texture, detail and pattern of the fabrics. The majority of the textiles I use for my sculptures have been handed down, bought in thrift or donated. I hate to throw anything away and try to utilize every piece down to the tiniest fraying snippet.
My work looks to capture personality and feeling in the subject, the animals are vehicles for expression rather than realistic depictions of the subject matter. The fabric I use is not only a paint palette of colour and texture, but carries meaning and concept; whilst these may be ideas that only I am privy to, they inform the nature of the piece, which I hope translates in some way to the viewer.
I also teach day courses and longer workshops providing the techniques and tools to my students enabling them to create their own sculpted creatures in their own style.
Bryony Rose Textile Menagerie
---