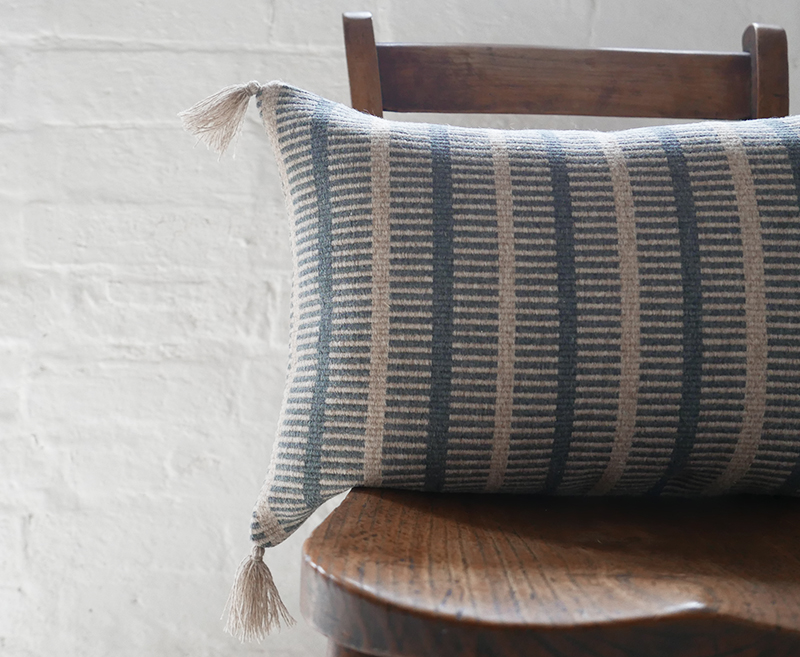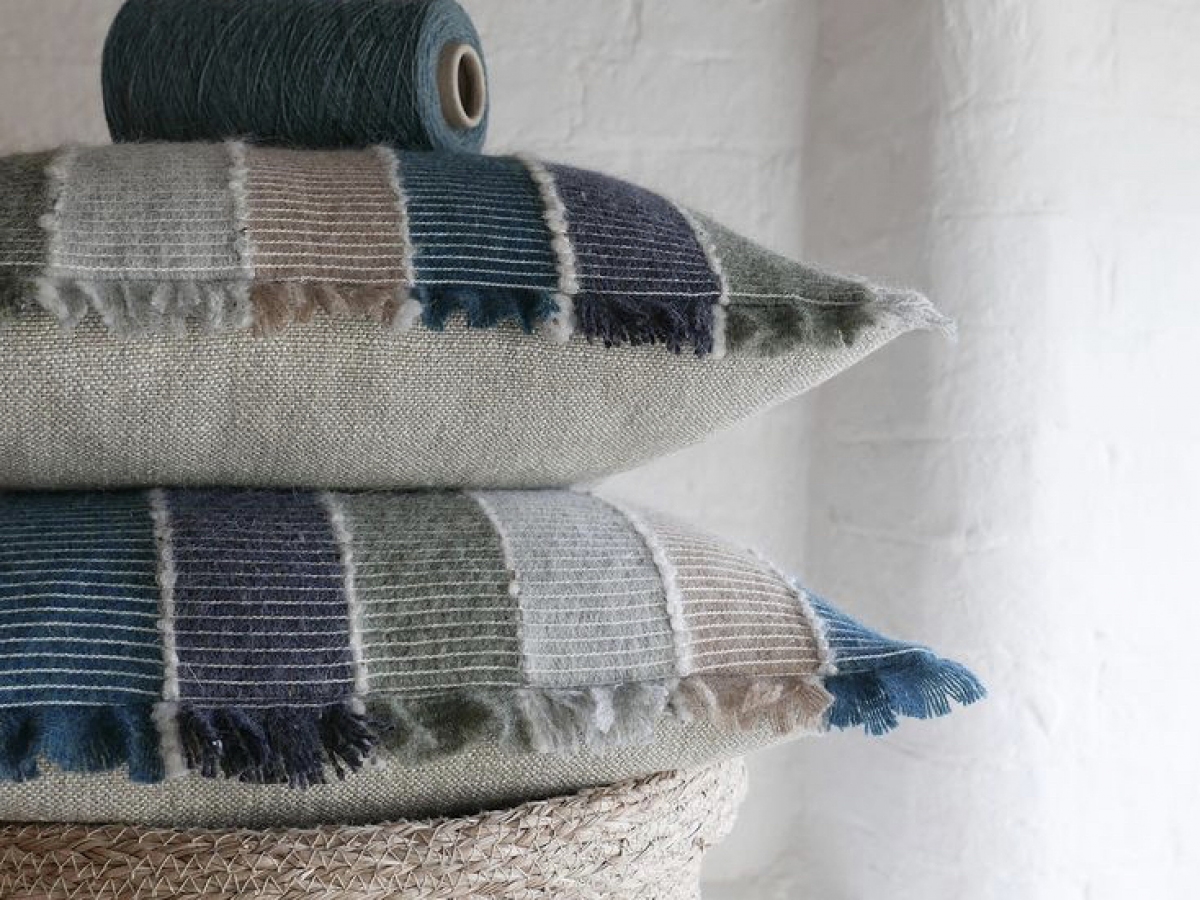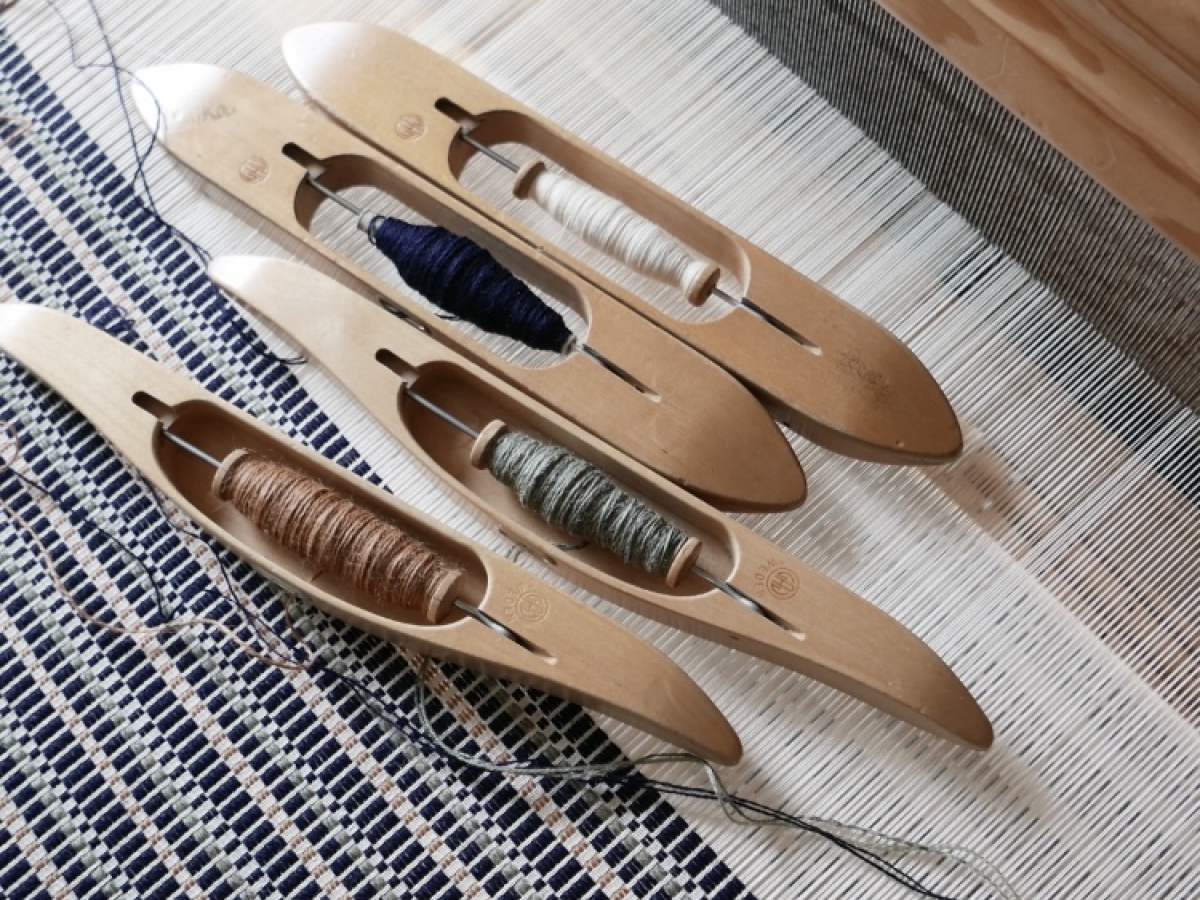 Broughs Handwoven is the weaving studio of Hana Brough. Producing a beautiful selection of handwoven homewares and accessories that focus on an intuitive use of colour and the unique craft of weaving. Transforming solely natural fibres & yarns into beautifully crafted items for the home.
I fell in love with hand weaving whilst studying Textiles in the south west of the UK at Falmouth University, then after, I spent many years working in interior retail. Having always been surrounded by fabrics, a calling to design and make them my own was one I couldn't stay away from.
My process concentrates on the natural fibres that I use and beautiful colour palettes. Loving and being inspired by the relationship between these. Often using my own photography as a starting point for a new collection. I then design as I go, with colours and textures, playing and experimenting. This is when I feel the most creative, its not until the colours are on the loom and being woven that I can start to visualise a finished design. I complete the whole process of each product - weaving, finishing, sewing and selling. This to me is the most satisfying thing about weaving, taking a cone of yarn and creating a unique piece all crafted by hand.
I have set up studio in a beautiful Northamptonshire village, an old victorian farm building houses my countermarch loom and I have an adjoining shop space. This traditional building and picturesque space fits my craft perfectly.
The shop is a unique space and shows off my work alongside original beautiful features. Having my customers able to wonder in and see me weaving away the day, keeps this amazing craft alive in my little corner of the world.
I take on commissions of all handwoven items. Cushions to match your colour scheme or that perfect individual present.
Broughs Handwoven
---