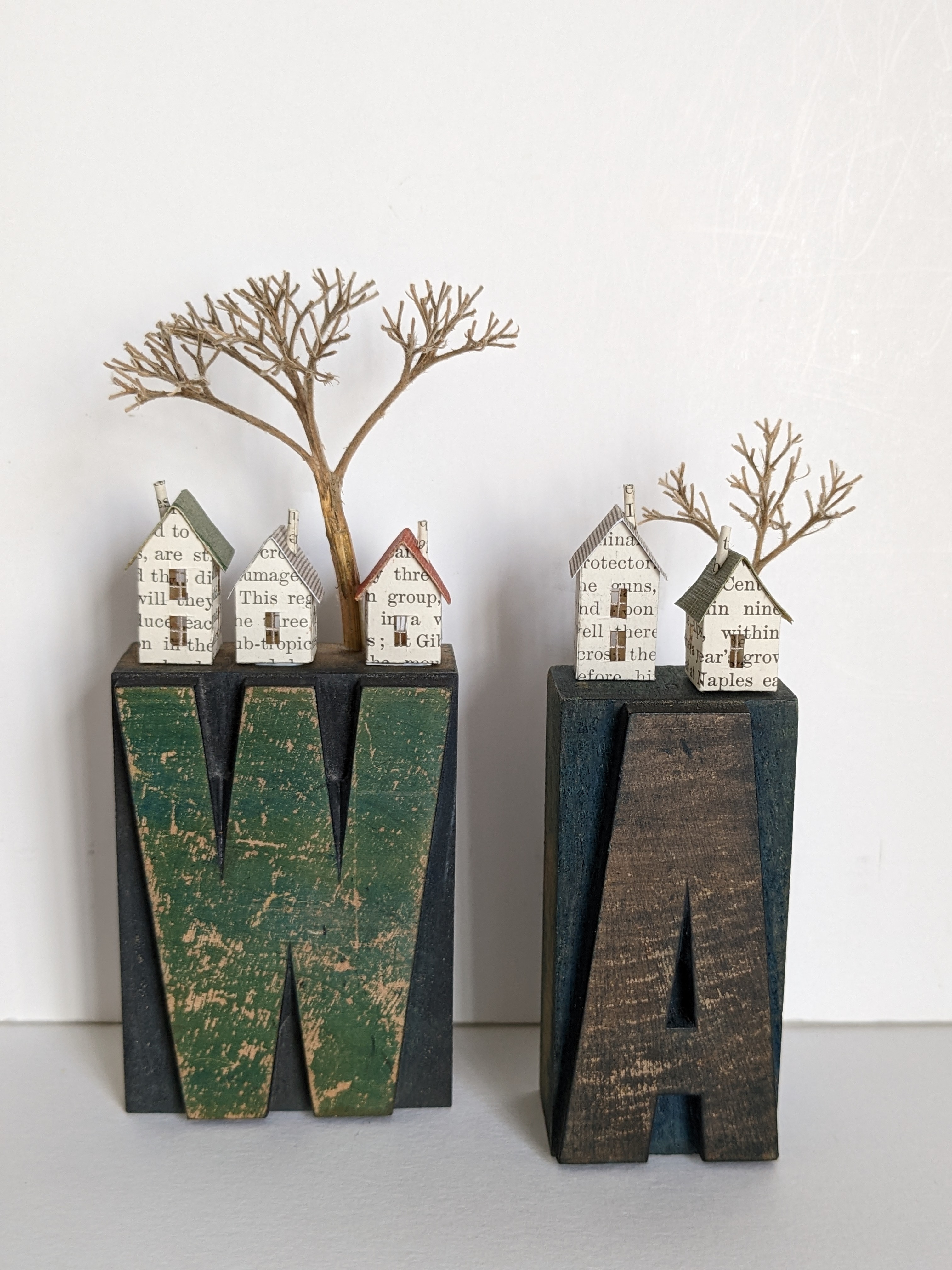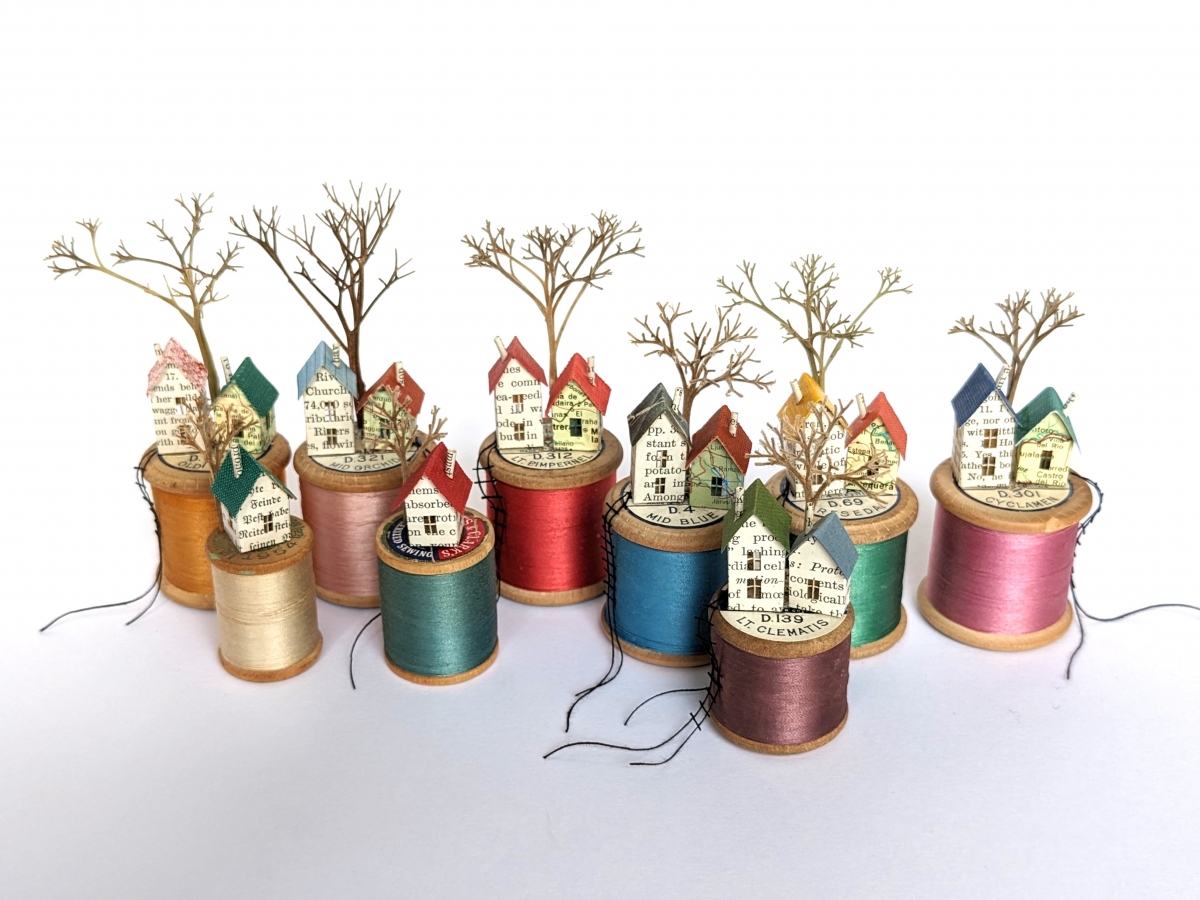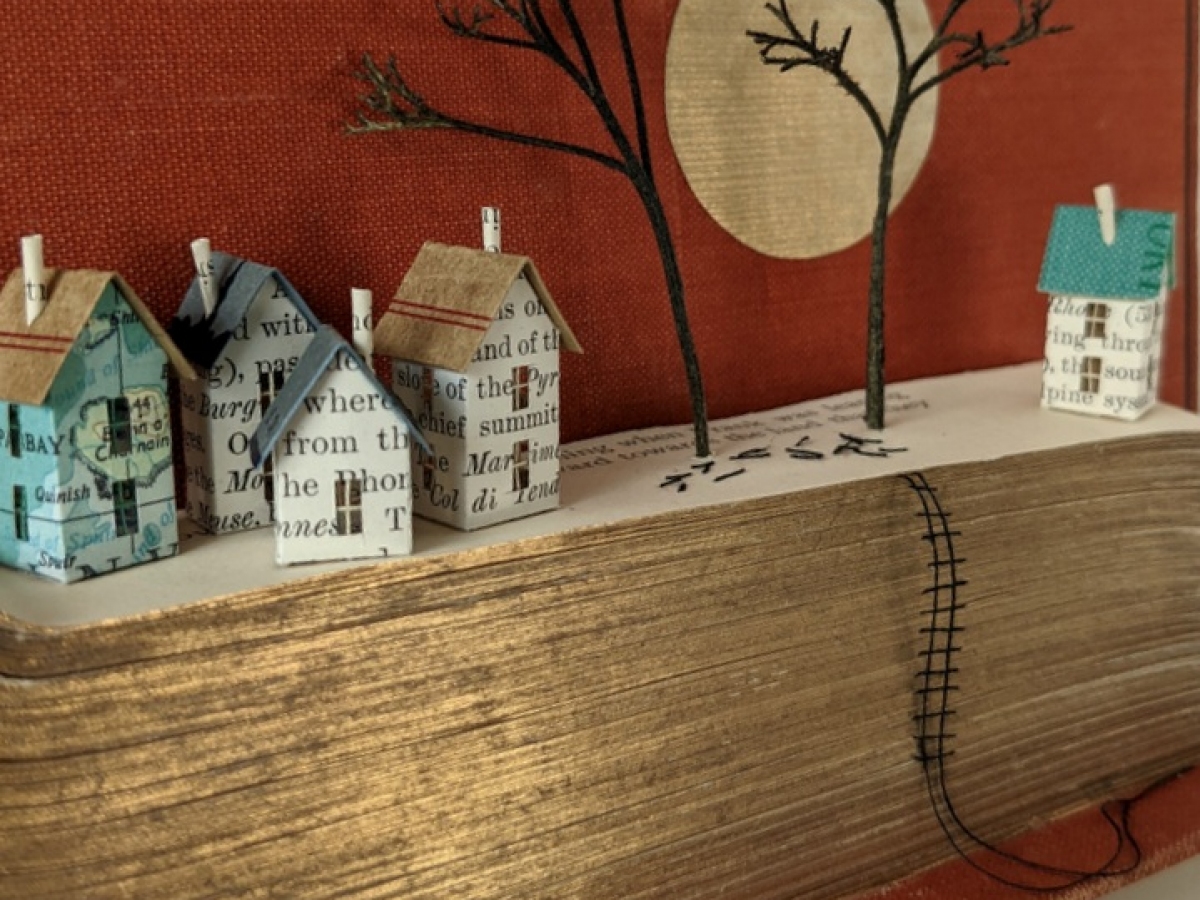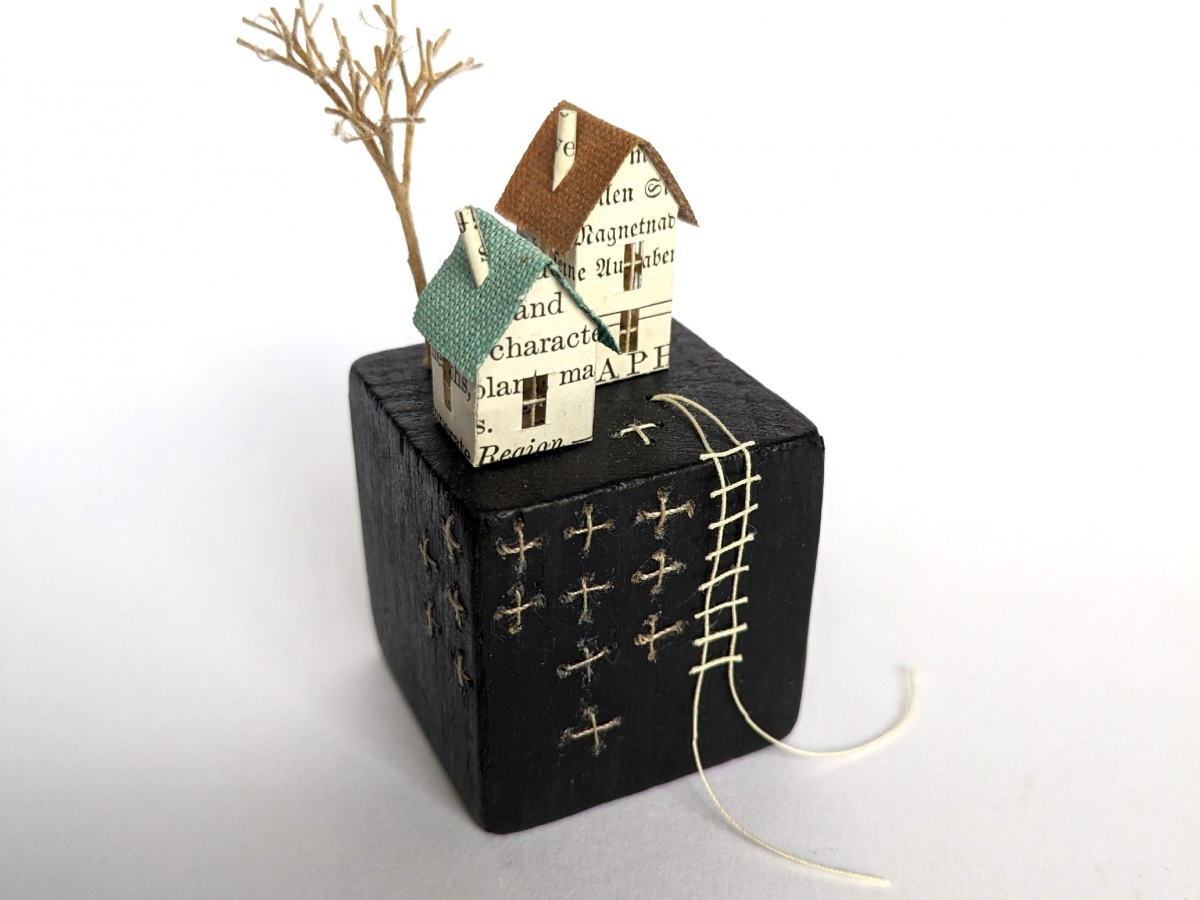 Betty Pepper designer/maker/storyteller:

My business is run from a home studio in rural Suffolk. My current collection, 'Living on the Edge' is made from and informed by damaged, discarded books and found materials which I persuade into one-off 3-dimensional collages. I find inspiration in their form and content and the resulting book sculptures are imbued with my own stories to build a tiny kingdom of magic realism in order to explore our human condition.
I am concerned greatly by the welfare of our planet and so re-use as many materials as possible including those for the packaging of my pieces. My aspiration is to be as eco-friendly as I can.
I work both to commission, telling your own stories, and to the beat of the drum in my head, finding inspiration and gently dark humour in everyday life.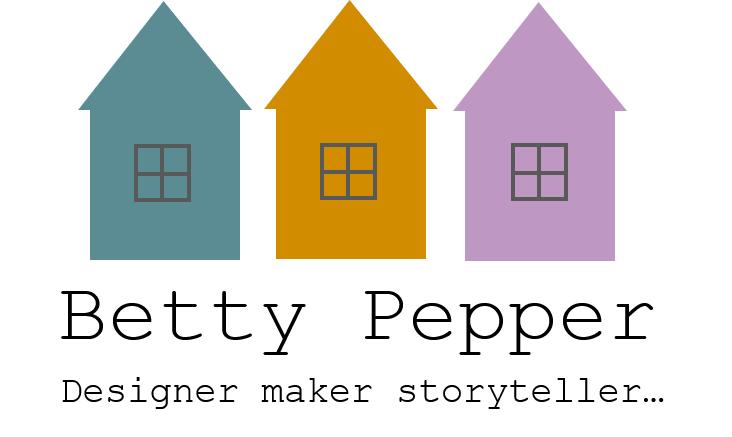 Betty Pepper
---