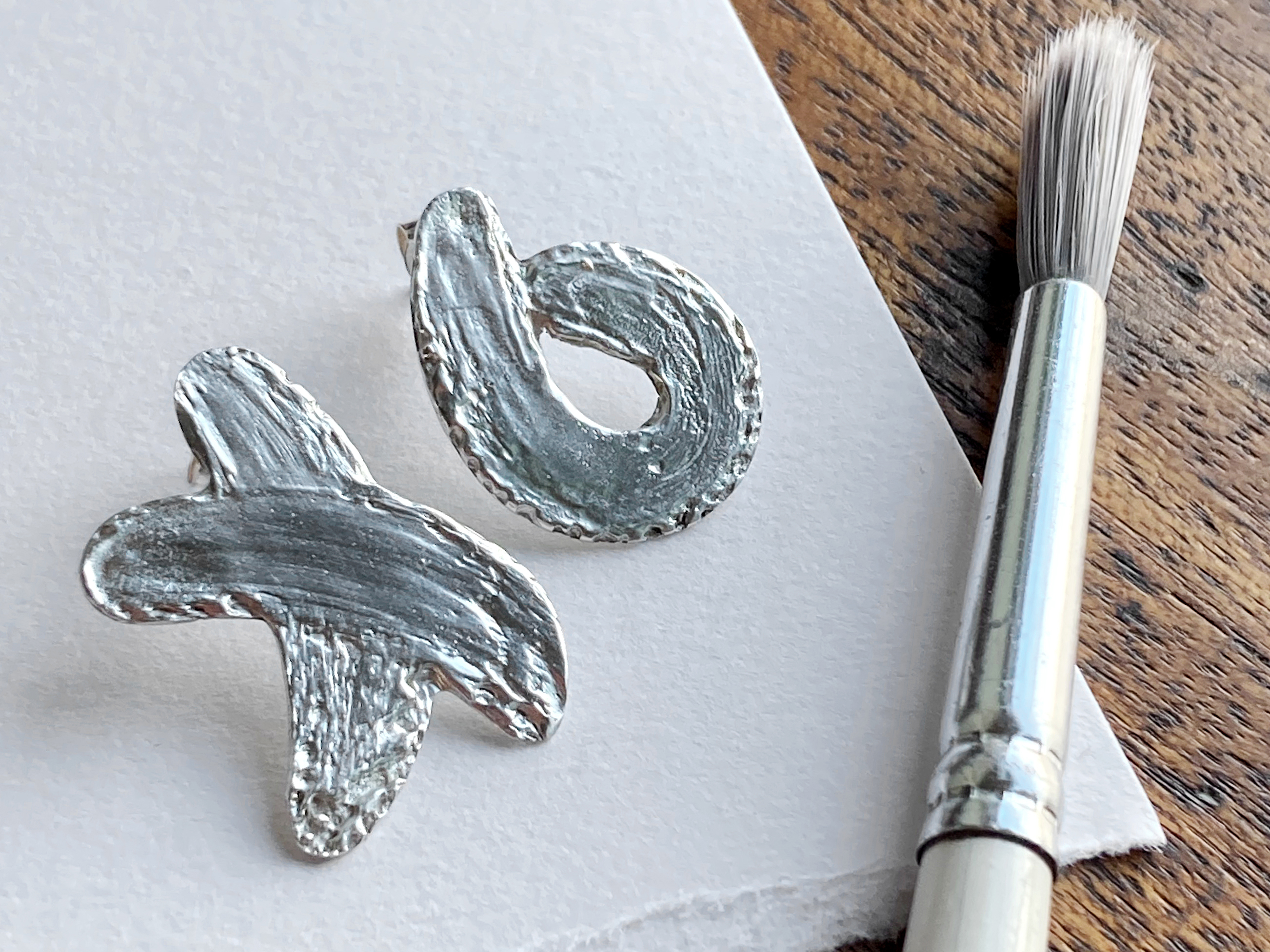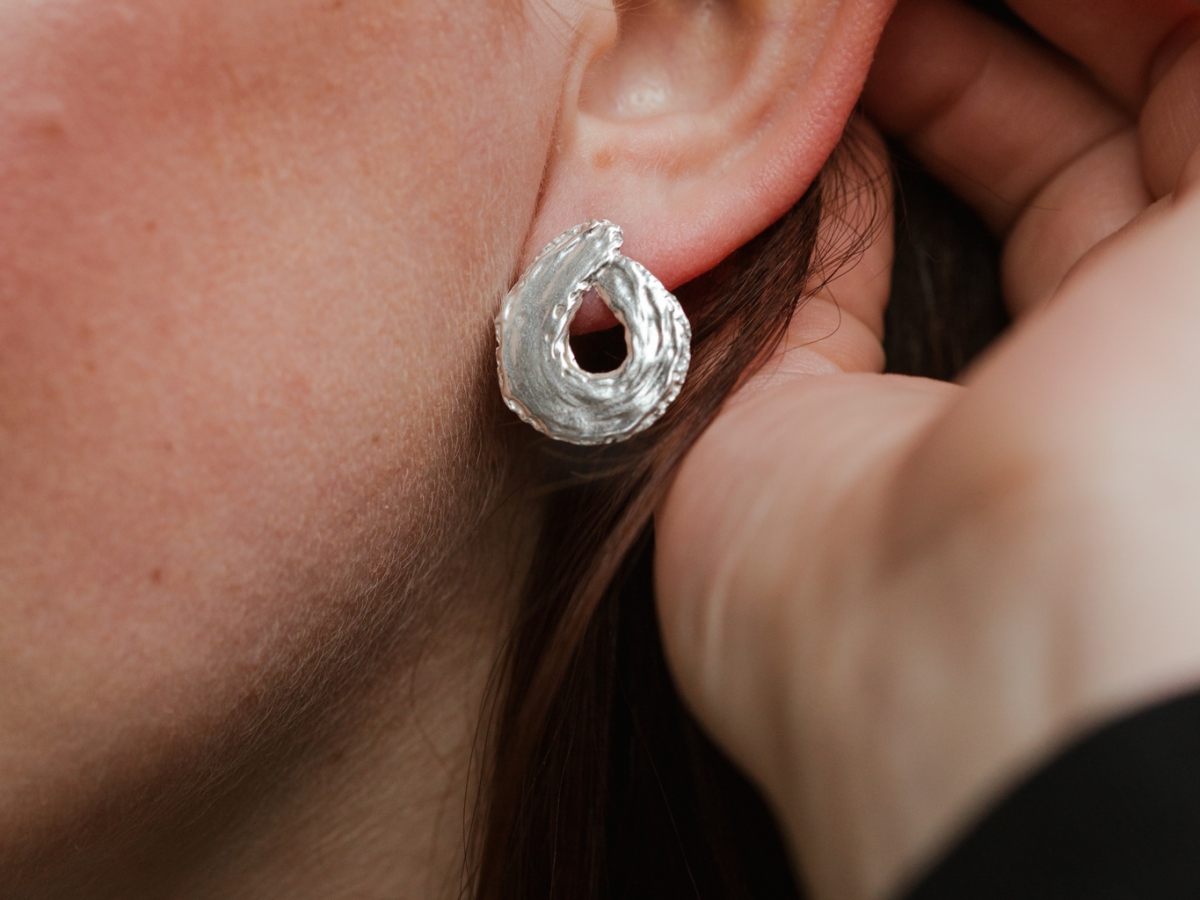 Becca Macdonald is a conceptual jewellery maker influenced by material experimentation.

A common theme throughout her work is documenting the 'evidence of presence' and human traces. Most notably she paints with silver.
​Following a degree in Textile Design from Chelsea College of Arts, Becca was employed in London design studios and artist's workshops. She assisted in the creation of immersive sculptural installations, furniture and bespoke artworks.
An evening class in jewellery making equipped Becca with the skills to turn a passion into a practice and influenced a change in direction and scale.
Since relocating to West Yorkshire, Becca launched her own jewellery business in 2018 and in 2019 was recognised by The National Association of Jewellers as an IJL KickStart winner and chosen as a finalist in The Professional Jeweller Awards for Young Jewellery Designer of the Year.
Her Brushstrokes are painted using precious metal clay, which is a magical material that combines recycled silver dust with a natural binder and becomes solid silver after firing. She hosts Beginner's Silver Clay Jewellery Making Workshops, during which she shares this magic and individuals can design, sculpt and torch fire their very own, one of a kind, silver creations.
And during lockdown, Becca devised The Personal Touch Jewellery Crafting Kit, the fingerprint jewellery created in your hands and finished in hers.
Becca Macdonald
---