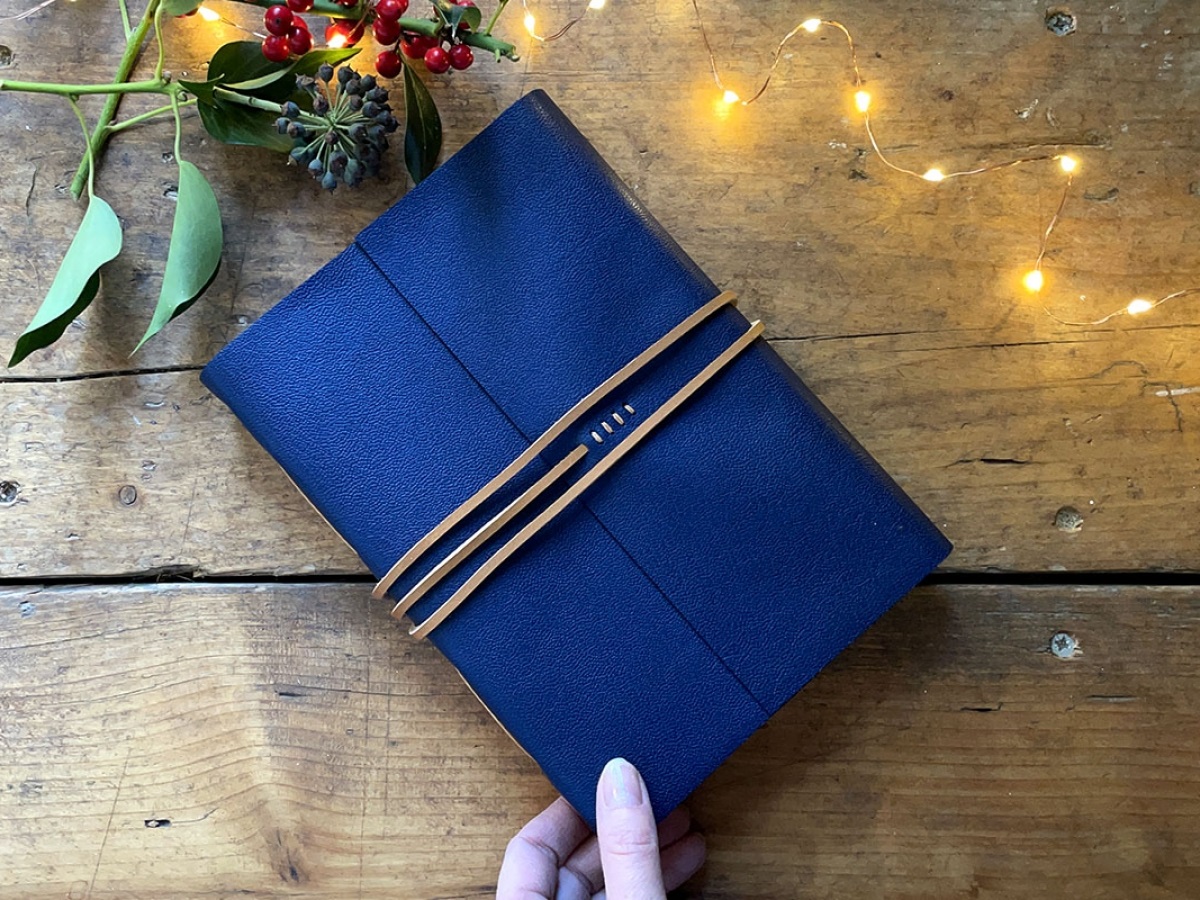 BOUND is the home of Dorset bookbinder and mentor Susan Green, who makes a range of fine leather books including Artist's Sketchbooks, Memory Books, Journals and Wedding Guest Books. She combines historical and contemporary binding styles with traditional bookbinding skills and careful attention to detail. Susan offers 1-1 online mentoring for creatives who would like to extend their practice into book form.
Susan's Ready to Ship collection is convenient for those in a hurry. Her Bespoke Service is ideal for clients who want to personalise a book for a special occasion such as a wedding, anniversary or memorial service. A titlepage dedication, along with leather and binding thread colours of your choice are popular options.
"This Memory Book is unbelievably beautiful! The quality and craftwork is exceptional. Also the service I have received from Susan has been both friendly and professional. I cannot recommend these books enough!" Laura, Leicestershire.
Susan also works with non-leather materials such as paper, cork and linen, with an emphasis on those which are eco-friendly. Susan strives for simplicity and sustainability in both her work practices and her aesthetic.
"I love your Accordion Sketchbooks because of their simplicity, the quality of the paper and their understated stylishness.... They are really helping me refine my ideas for this exhibition" Robin, East Sussex
She seeks to bring a sense of joy to her worldwide clients through making useful objects which are deeply pleasurable to use, thanks to their tactile natural materials that she believes connect deeply with our emotional, physical and perhaps also spiritual needs.
"The most exquisite work of art and yet the Wabi Sabi Sketchbook is still very practical, perfect for all sorts of art work." Melanie, Reading
For Susan, making books is about making space: for creativity, for feeling, for thought, and for community. She'd love to connect with you.
NEW for 2023: Susan offers 1-1 online mentoring sessions for creatives who would like guidance and support to extend their practice into the book form. Find out more here >