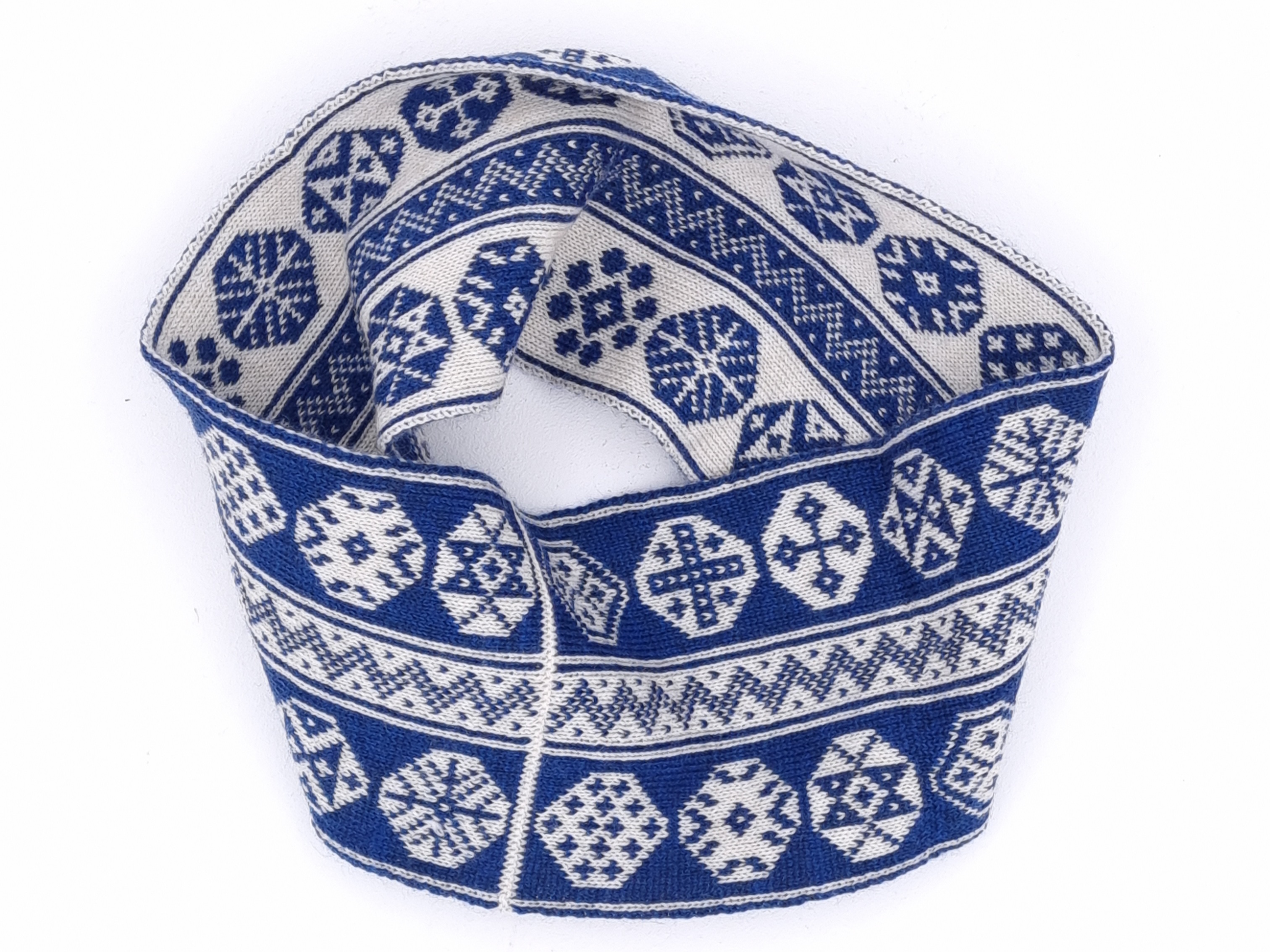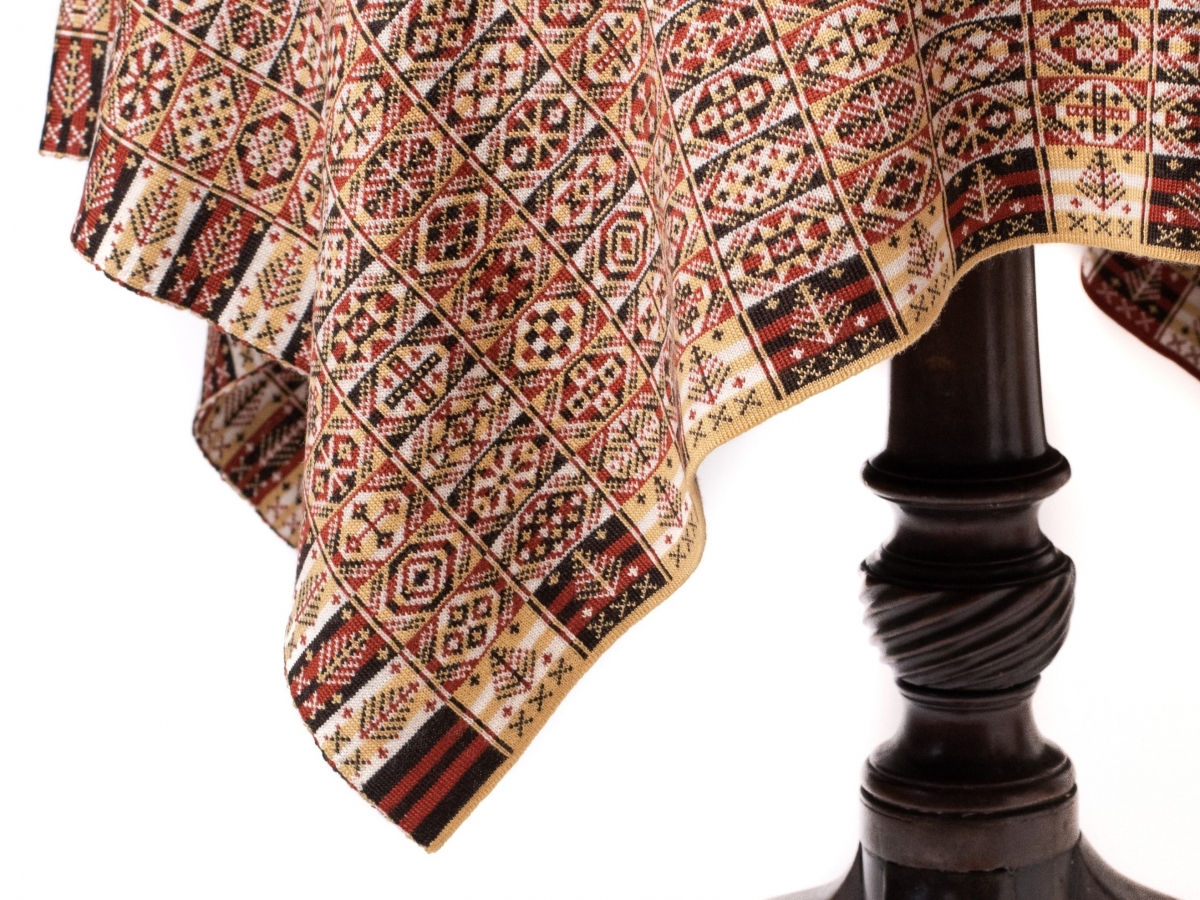 Mary Macgregor produces small batches of sustainable Fair Isle knitted textiles to the highest quality and standards. She preserves Shetland's rich knitwear heritage by using the oldest Fair Isle patterns and colours in a contemporary manner, producing outstanding pieces in the world's best 100% superfine merino yarn. These pieces are knitted in her unique reversible Fair Isle fabric, and the resulting pieces are silky-soft, durable and affordable.

She also designs and handknits an exclusive small range of cloche hats to complement the main collections. These are knitted in a luxuriously soft thicker version of the superfine merino.

Macgregor works under the name of BAKKA.
Bakka is a small croft set in a remote spot on the spectacular westside of mainland Shetland. Here Mary has found the necessary peace and tranquility to be able to totally immerse herself in her work: imagining, creating, plotting out the design, then finishing the work after the style has been knitted on an industrial machine. Her companions are her small flock of pure Shetland sheep and the multitude of seabirds nesting on her land and around the cliffs.