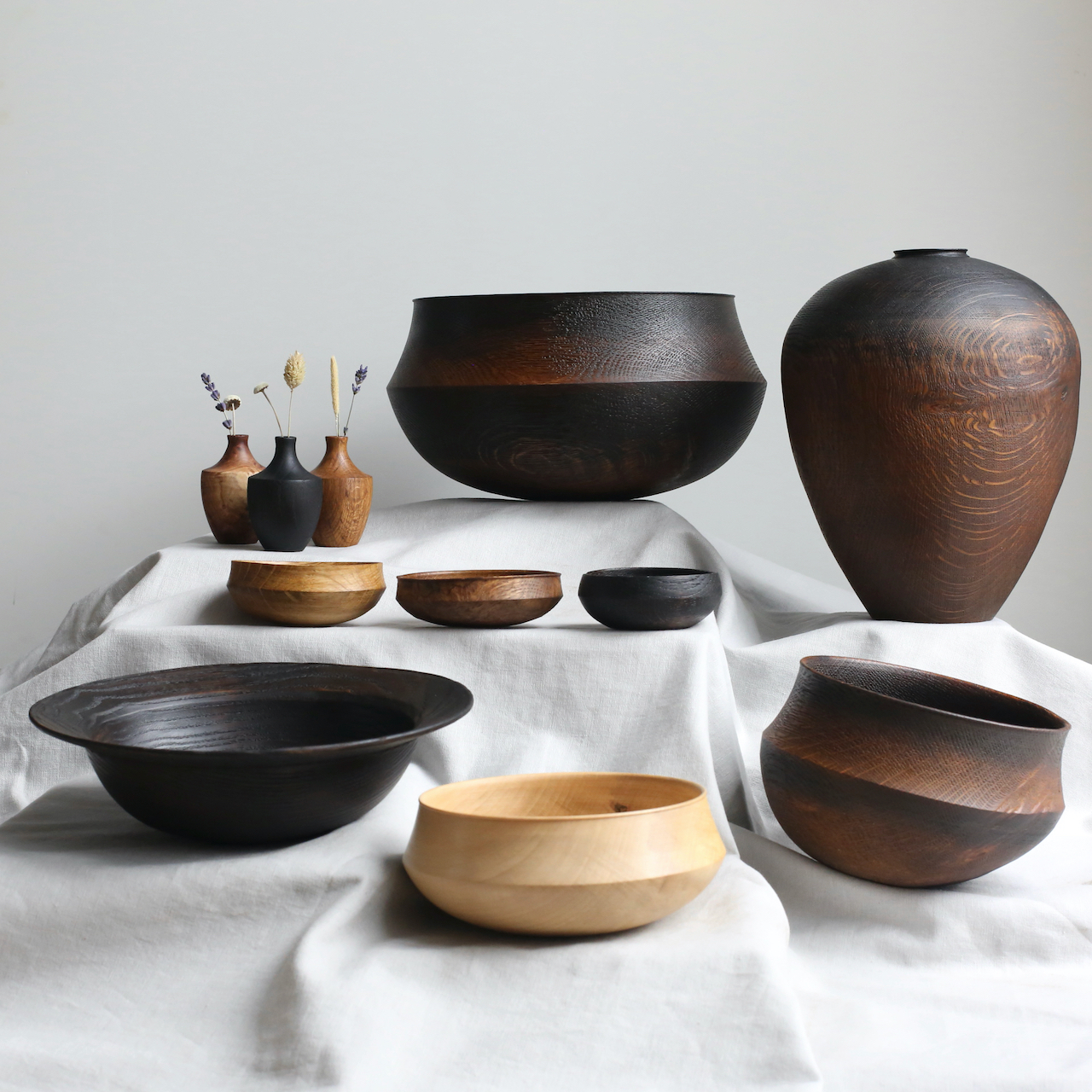 Ash & Plumb was created in June 2020 by Sussex based crafters in wood Barnaby Ash & Dru Plumb, born out of a desire to honour naturally sustainable materials crafting unique and sculptural works that breathe life into the living spaces they inhabit

In an increasingly mass-produced culture, we choose to walk a different path; paying tribute to traditional craft in a modern context we realise classically sculpted pieces that allow the natural beauty of the material to shine. We believe in craft as the perfect medium for our personal expression, a chance to meditate on the task at hand with meticulous focus and truly connect with the materials with which we work.

Specialising in sculptural forms and unique functional works, we craft with locally reclaimed and sustainably sourced woods aiming to honour the life of the tree through our work. Constantly amazed by the natural beauty of the British woods we work with, we consider ourselves editors not creators of nature's finest work.
Ash and Plumb
---