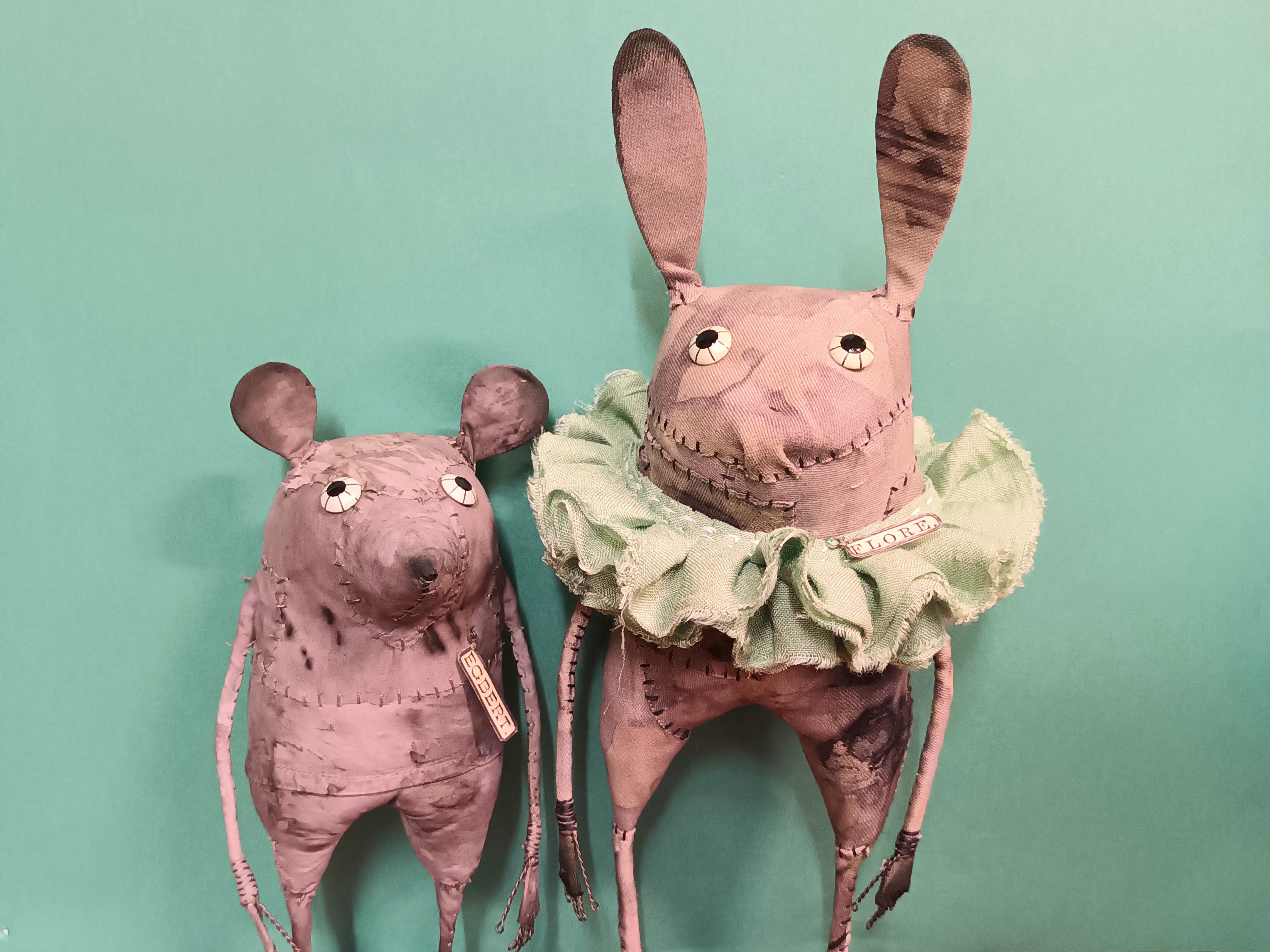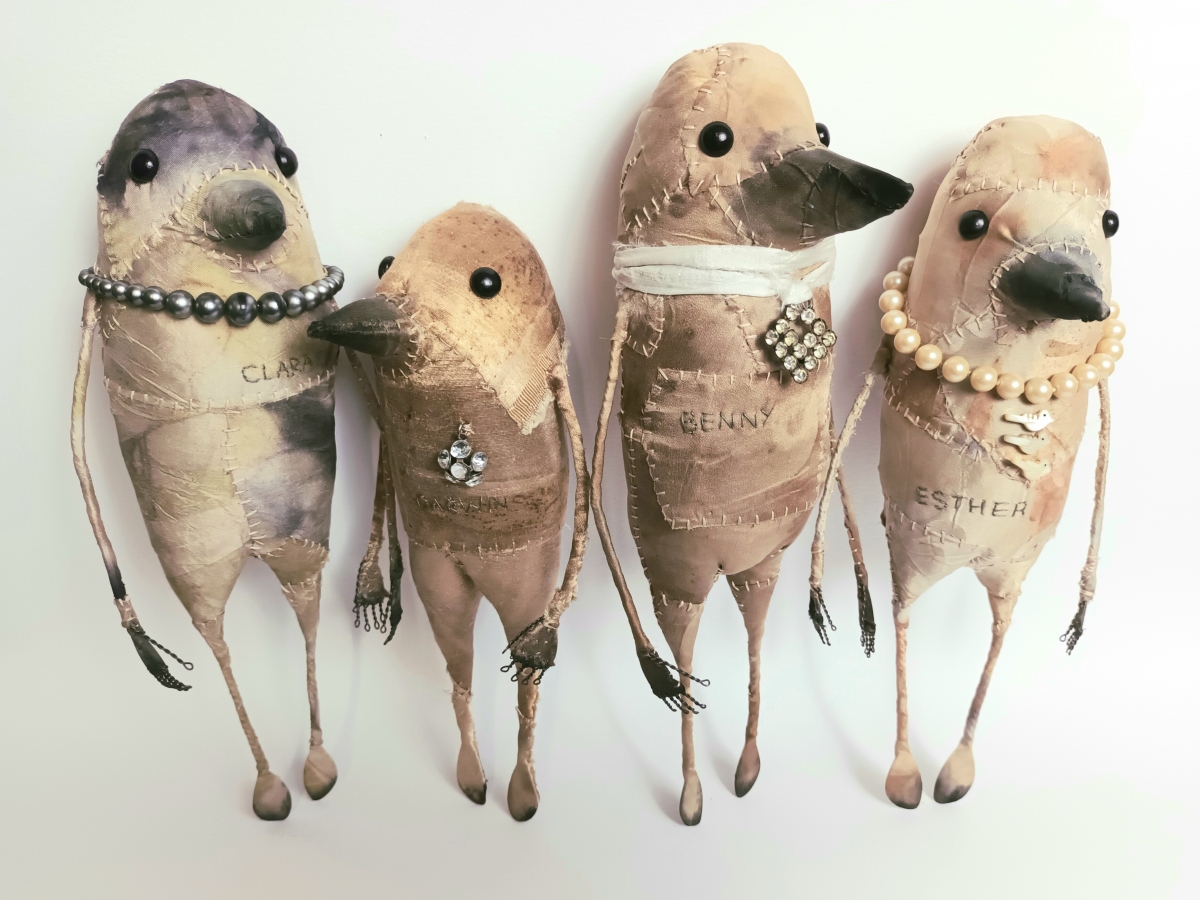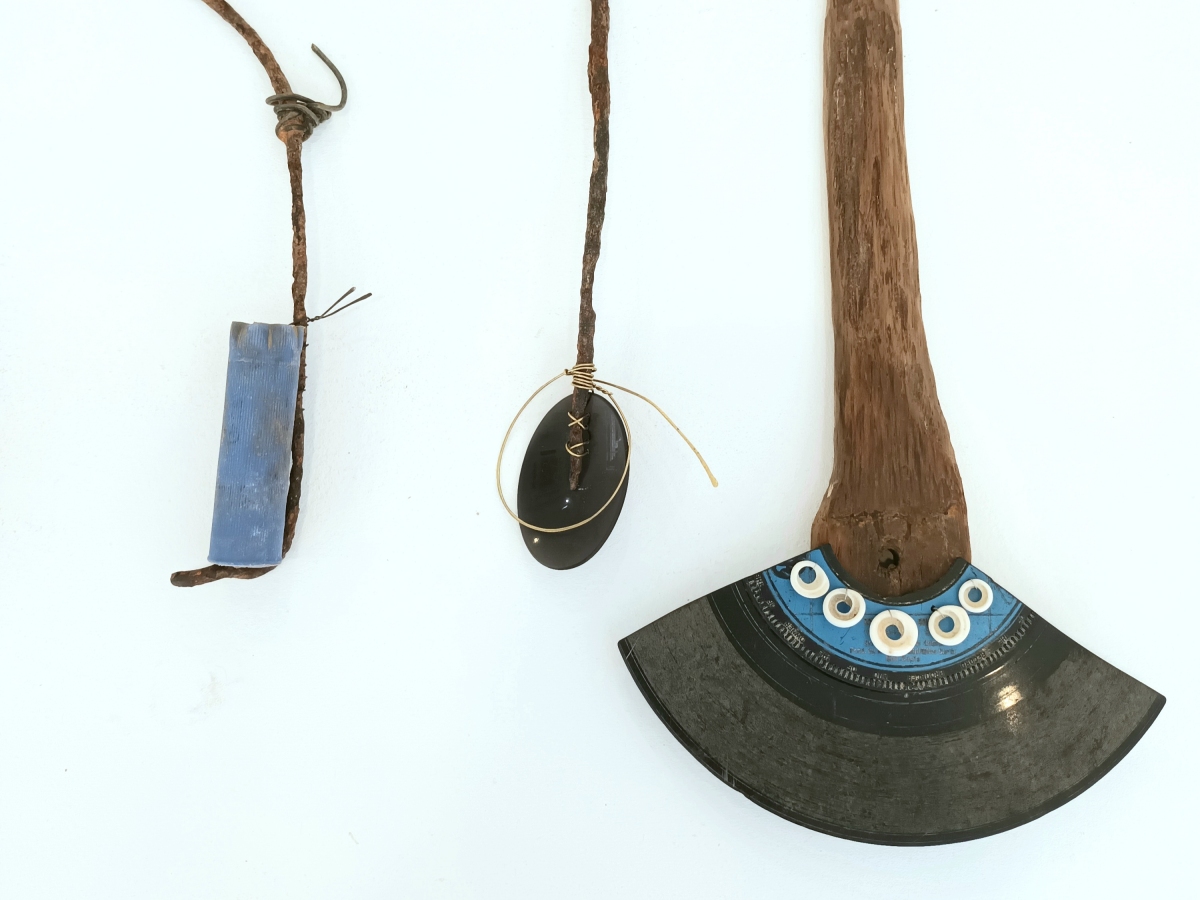 My current practice uses wire working at its core in combination with a variety of vintage, found and reclaimed materials. Sustainability has always been central to my making methodology with me recently making a shift back towards a textile based practice.

Inspiration is derived from folklore, fairy tales and childhood adventures, ideas eventually form into anthropomorphic creatures and characters as well as talismanic artefacts and adornments.

During the first lockdown I returned to incorporating fabrics in my work out of necessity, as I was unable to get my hands on any plain flour - I previously used a flour & water paste for my paper mache creatures - fortunately I had plenty of fabric/scraps availabIe as I make the majority of my own clothes, using vintage and secondhand textiles, which I dye and stain with plants and food waste. This has led to a re-evaluation of all the materials I use in an attempt to become even more sustainable in creating my outcomes.

The artefacts have evolved from my Masters studies into found objects. Taking on the role of urban archaeologist, with references to mudlarking, the scavenger, rescuer and magpie, my practice is built around the gathering of neglected, mundane, discarded, broken, stained, redundant objects and related materials. The subsequent role that I then adopt is that of the bricoleur, bodger, fossicker and conservator, repurposing, combining and curating the 'finds' so that they take on new identities and forms utilising sympathetic interventions to create individual protective, talismanic and amuletic artefacts with a familial aesthetic, allowing the outcomes to evolve while preserving the deterioration.

I studied HND Design Crafts at Hereford College of Art, graduating in 1996, returning a couple of years later to top it up to a BA (Hons) and went back again, more recently, to study a Masters in Contemporary Crafts, graduating with distinction in December 2019.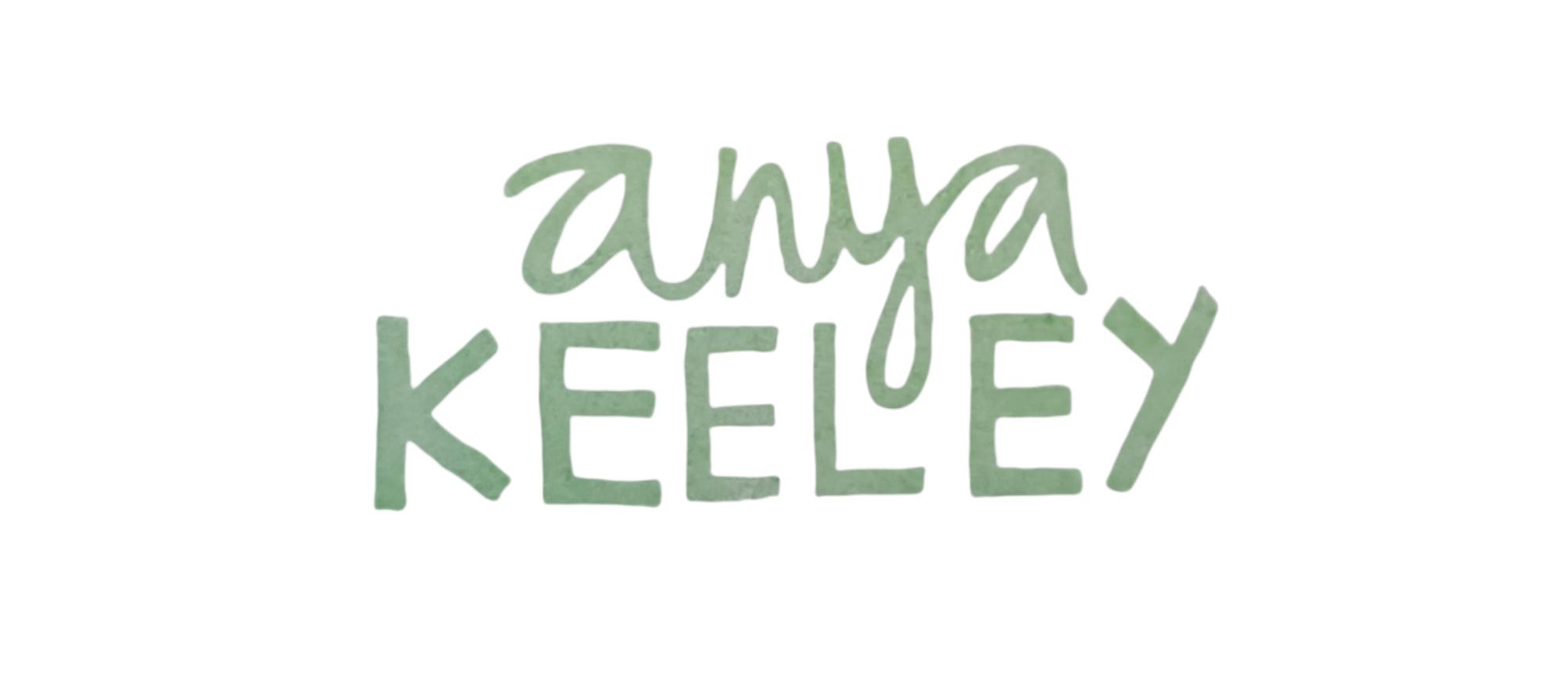 Anya Keeley
---