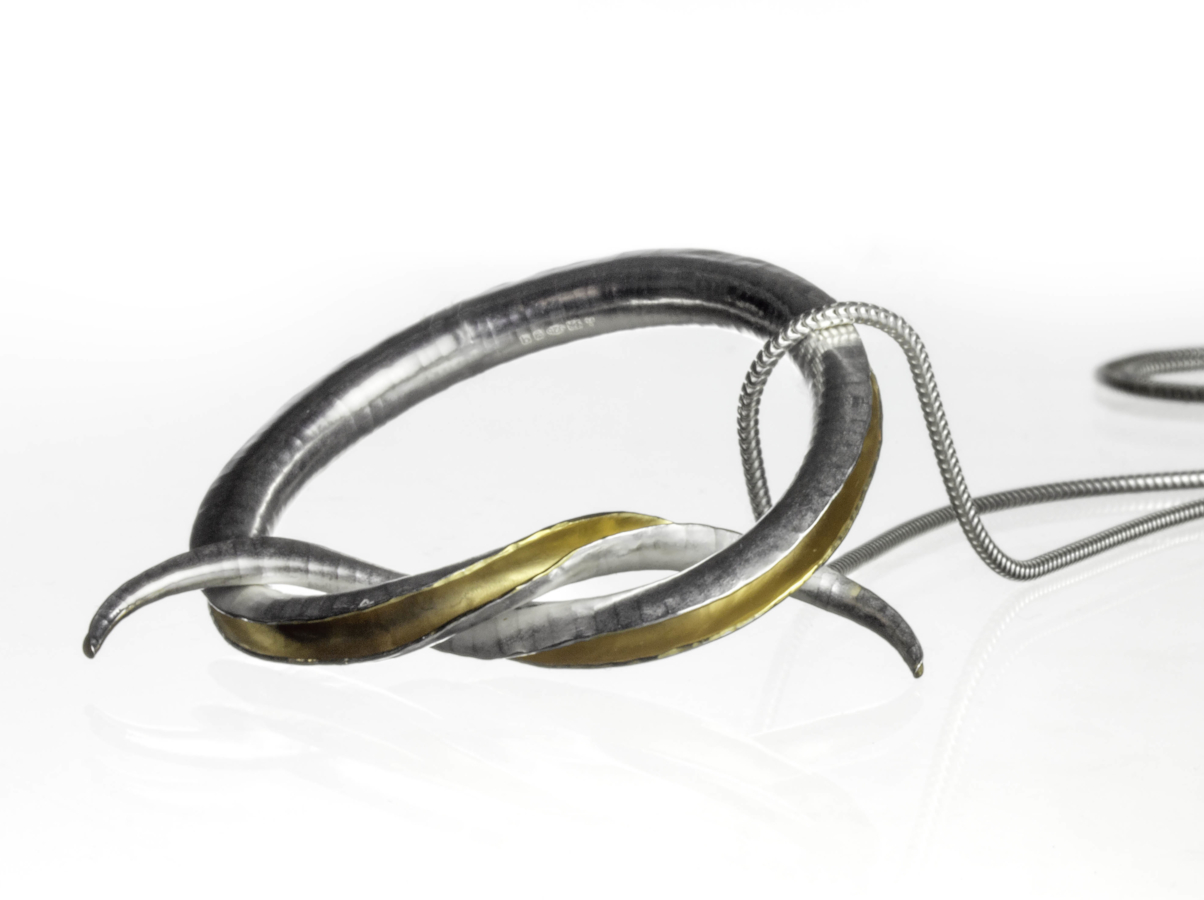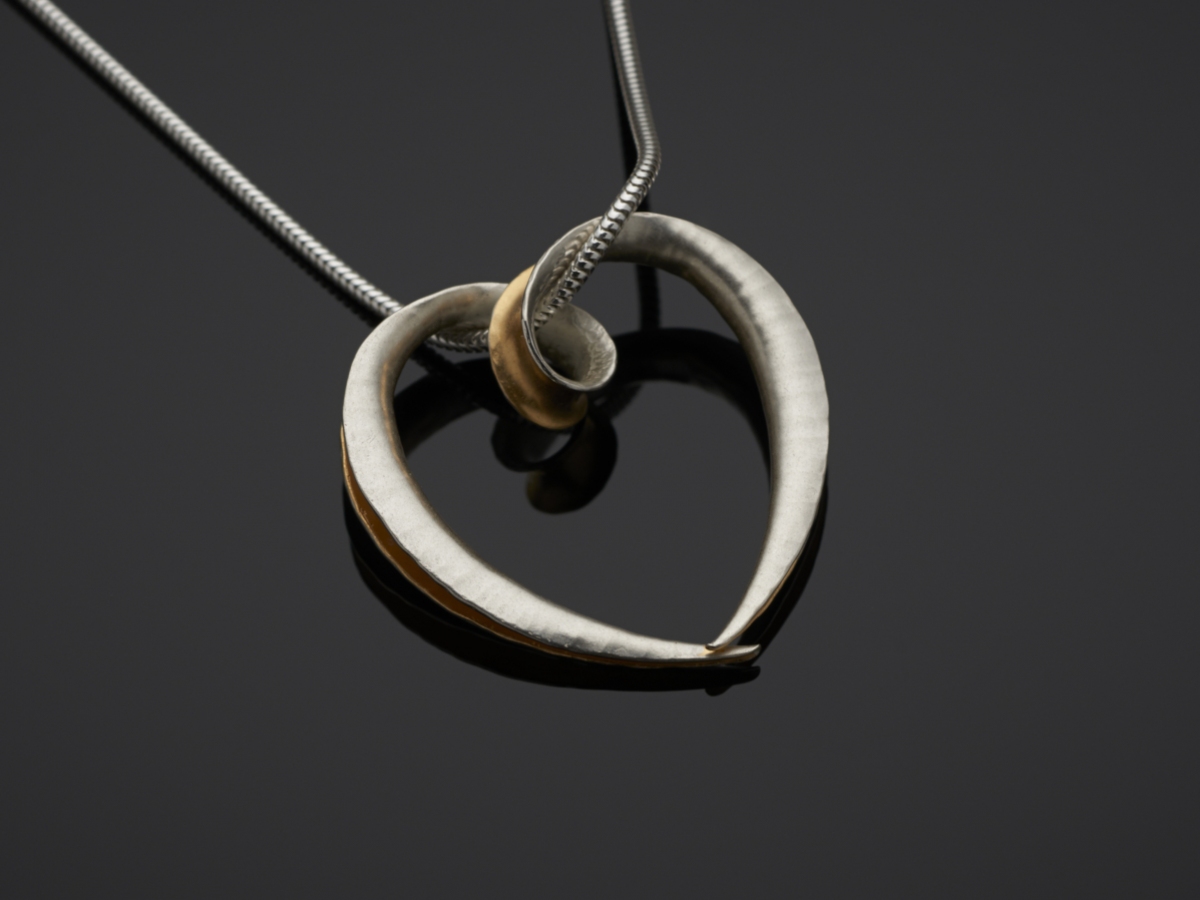 Handmade silver jewellery. All my work is made by the technique of anticlastic raising, a hand-hammering technique by means of which flat metal sheet is converted into three-dimensional forms which curl and twist. Because the metal is bent simultaneously through two opposing curves the structures are strong in spite of their lightness.
I have been making jewellery in Hove since 2002.
Being close to the sea and the beautiful South Downs helps recharge my creative batteries.
My work has always been about form. I think of it as wearable sculpture. I have always loved natural objects such as shells, seedpods and marine invertebrates. Over the years they have become embedded in my imagination, where they are abstracted into simple, timeless forms such as spirals and helices.
The other most important aspect of my work is hand-making. The process of creating a three-dimensional form from flat sheet by use of a hammer is fascinating and compelling in its immediacy and intimacy. It creates a highly personal connection with the work which I have never felt with more removed techniques. I tend to design with a hammer in my hand rather than on paper.
Anticlastic raising produces forms which are curvaceous, seductive, elegant and strong. (It doesn't do straight lines or flat surfaces!) They are also light and deceptively easy to wear. Work is formed over metal or plastic formers with mallets or hammers. Many pieces are hammer-forged before forming to introduce texture and vary the thickness of the metal sheet. It is a technically demanding process which demands years of practice.
My work is made from silver (mostly recycled sterling, with some Britannia). Some of it is wholly or partly plated with yellow gold. All has a satin-matte finish.
Dimensions range from about 8cm x 4cm for my largest pendants down to about 0.8cm x 0.25cm for my smallest earrings. There is a variety of small pendants which fall between roughly 2cm x 2cm and 1cm x 1cm.
Prices range from about £35 for my smallest earrings to over £700 for large, one-off pieces.
I studied Wood, Metal, Ceramics and Plastics at Brighton Polytechnic (now the University of Brighton), majoring in metal with ceramics as minor. I graduated in 1989. From 2000-2002 I took a City and Guilds course in Silversmithing (craft level) at London Guildhall University. In 2005 I attended a week-long workshop on anticlastic raising with Michael Good which revolutionised my practice and has informed it ever since.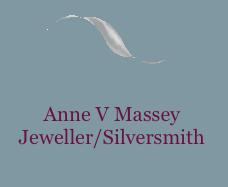 Anne V Massey Jewellery
---