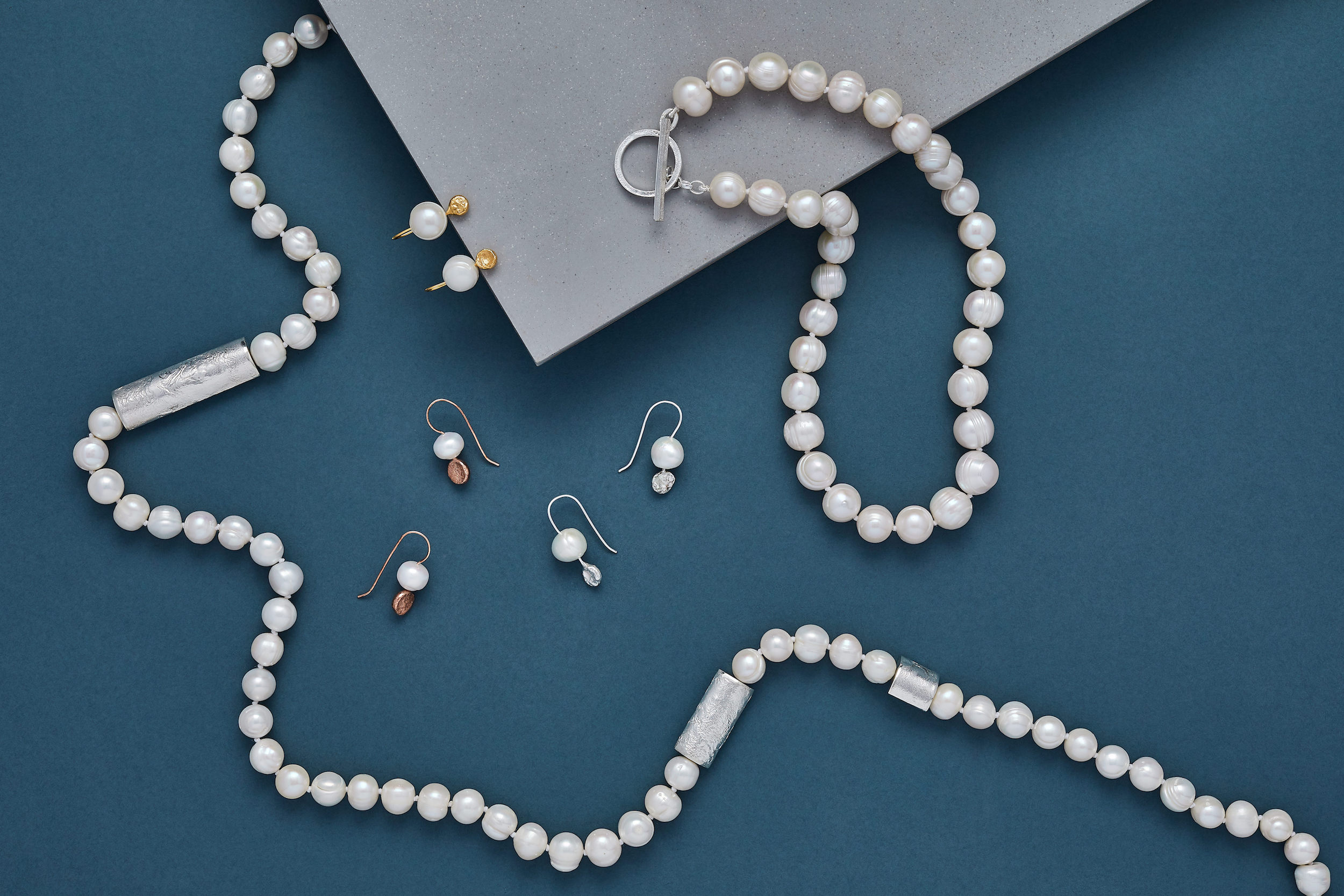 Anne Morgan is an established contemporary jeweller who owns and runs Anne Morgan Jewellery Gallery. Having worked making her own jewellery for 25 years the last 5 years has been taken up running the gallery based in Penarth.
She is a multi- award winning designer who has been commissioned to make a variety of awards and trophies.
including the BBC Young Musician of the Year 2020.
She was also commissioned to design and make the crown for the National Eisteddfod of Wales 2012, One of Wales' largest public commissions.

Anne has always loved the imperfect elements of her discipline. She enjoys silver's potential for texture and her practice explores the relationship between 'look and feel' in the materials she uses. Anne's specialism is to use a technique called reticulation, and her creations proudly show off their origins through workshop experimentation.
 
This is what makes her reticulated silver surfaces particularly unique: each marks a precise moment in which she withdraws her flame from part-liquefied silver. The form as well as the technique have always taken inspiration from nature, and the contrasts of texture and shape that can be found there.
 
The asymmetry that is found within the landscape of the surrounding coastline, the erosion that naturally takes place, all influence her designs alongside the carefully selected gemstones that accompany them.
Anne Morgan Jewellery
---