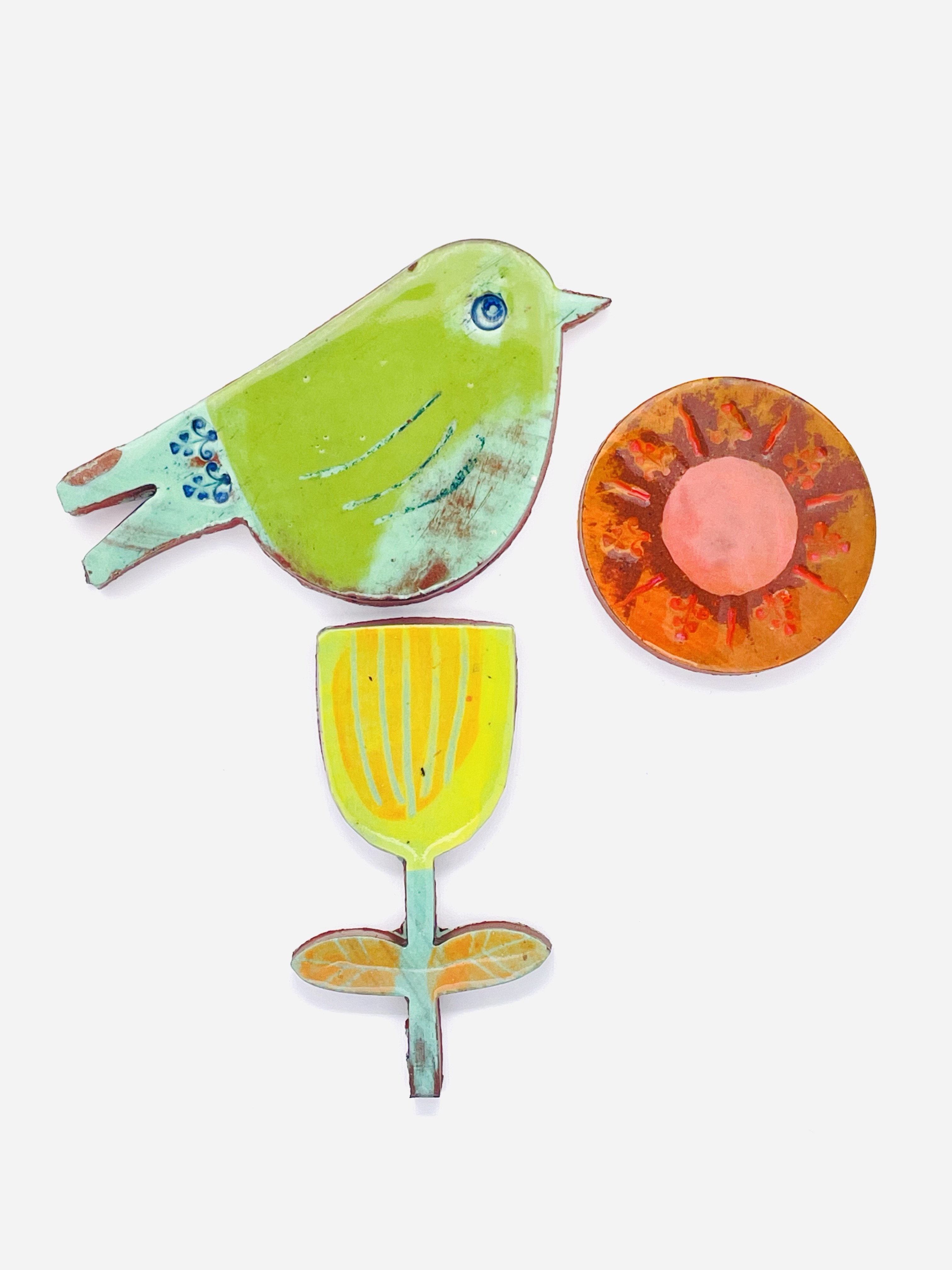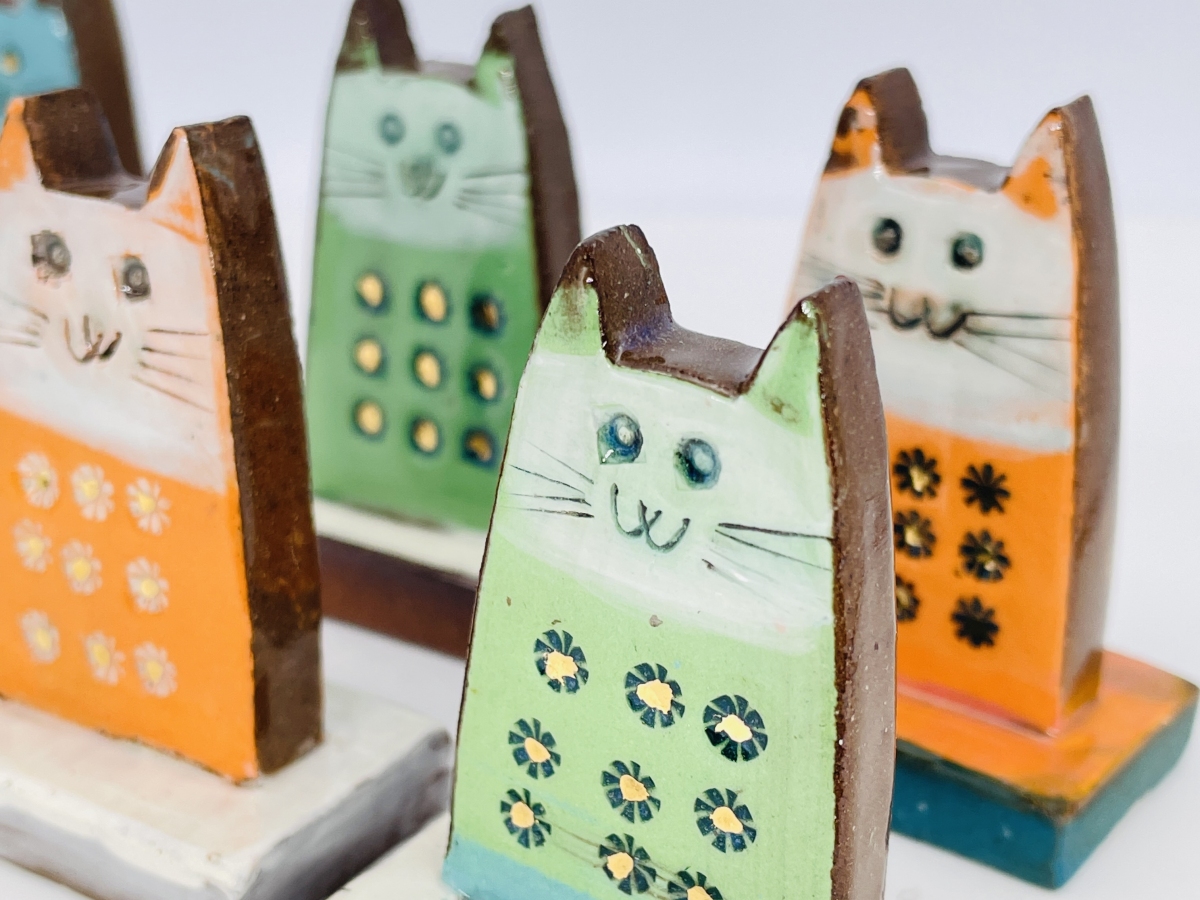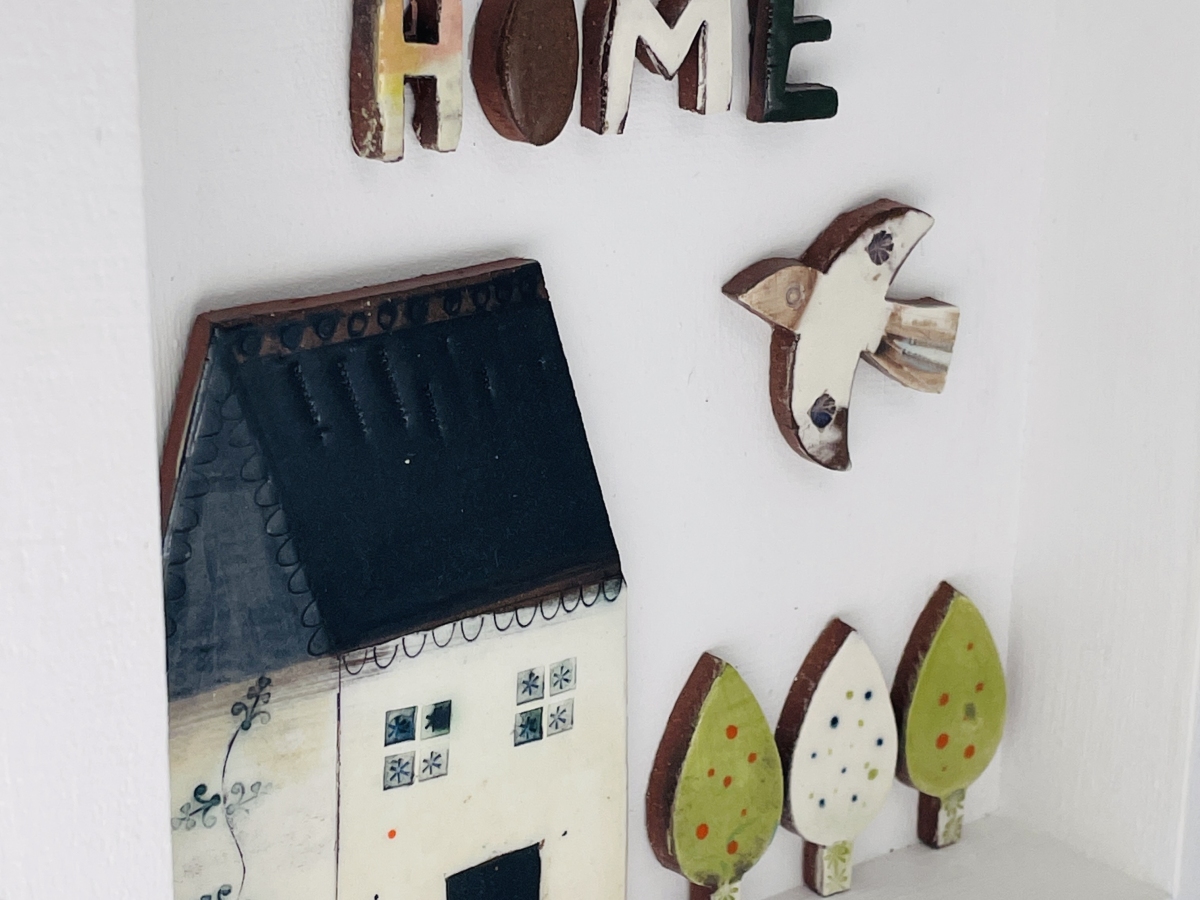 My background in design shows itself in my cheerful graphic ceramics that I use to create original and bespoke mosaic artworks. I also teach, face to face and online and have created mosaic kits using my contemporary pieces.

My designs are sold both to go into mosaic kits and to be used individually. I ship all over the world, especially to the States, where mosaic is huge.

I also sell small plates and ornaments which belong in the same family but are displayed differently.

My influences are colour, vintage, nature and the outdoors.

I love to know using my products draws the latent creativity out of people - after their first piece they can work on their own.
Over twenty years I've introduced thousands of students to mosaic art, I've run workshops in schools and museums and for adults.
Nowadays I am mostly making - except Fridays when I am with my loyal bunch of longtime students.
I started created ceramics for my mosaic art but have graduated to making free standing pieces, which I initially made for my own pleasure but are becoming the core part of my business.
Having just purchased a wheel at the end of 2021, the following year will involve a whole lot of learning and undoubtedly my work will take new directions.

Exciting!
Anne Cardwell
---