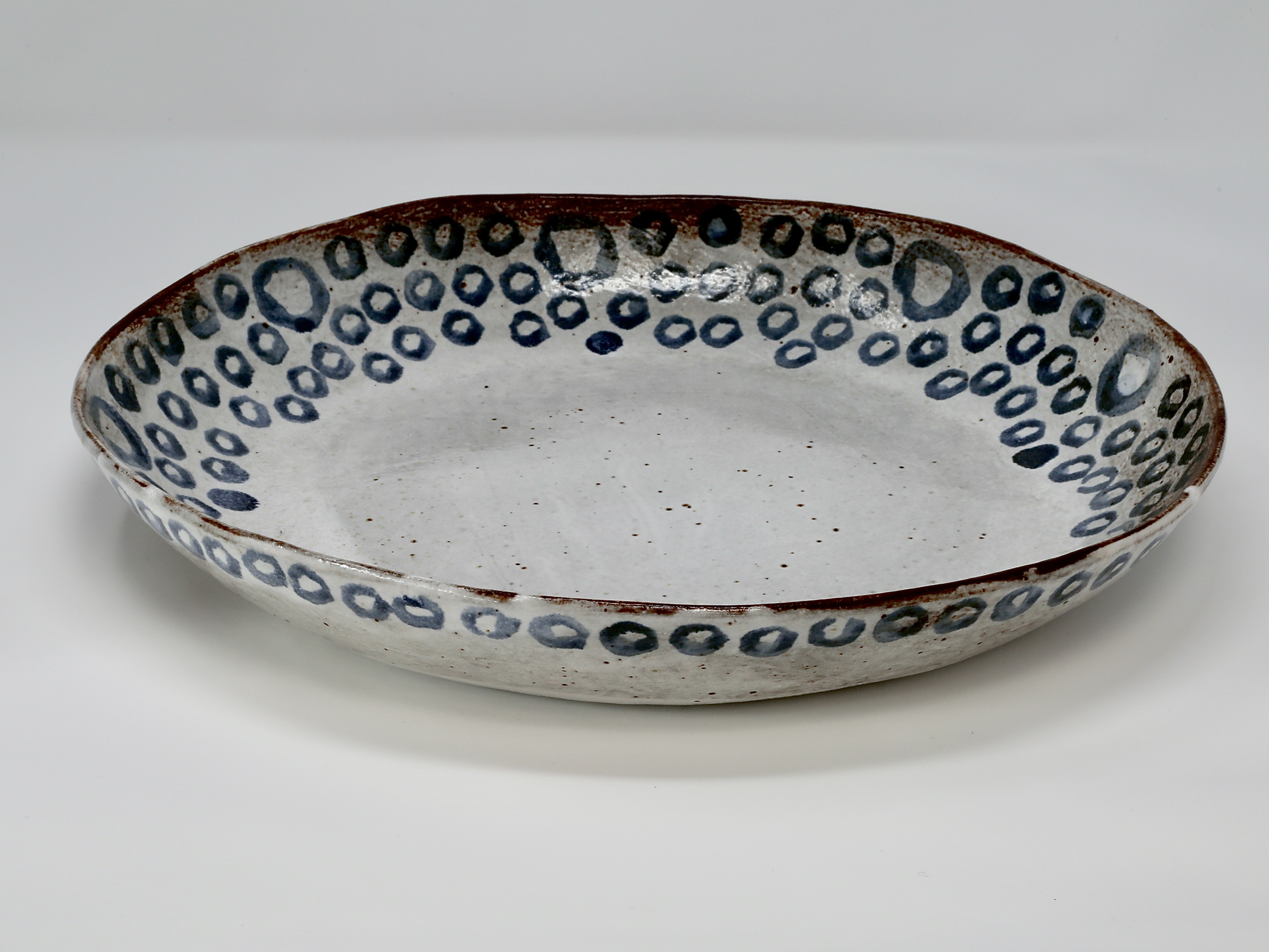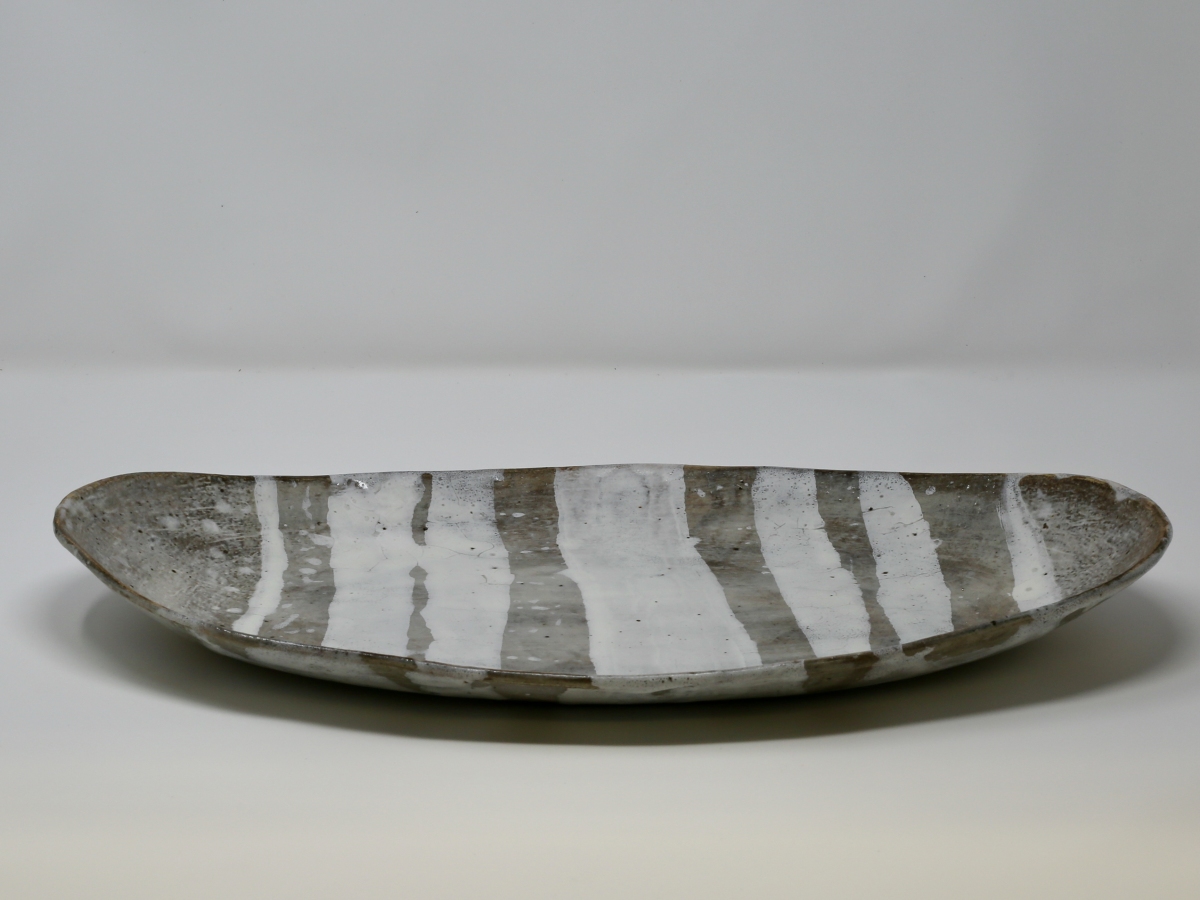 Inspired by the smooth shapes and textures of weathered stone, I make a range of hand coiled tableware and vessels. Central to my making process is the conversation between hands, heart and material and each piece is made with its own slow rhythm of refining and stretching the clay. Platters and bowls are allowed to reach a natural resting point with the rims coming to an organic finish, vessels are encouraged to be full in shape, emphasising a sense of containment.

Using a colour palette of whites and greys and natural earth tones, the surface of each piece is enriched with layers of slip and finished with one of my own glazes.

All of my work is watertight and food safe unless otherwise stated.
Annabel Roberts Ceramics
---