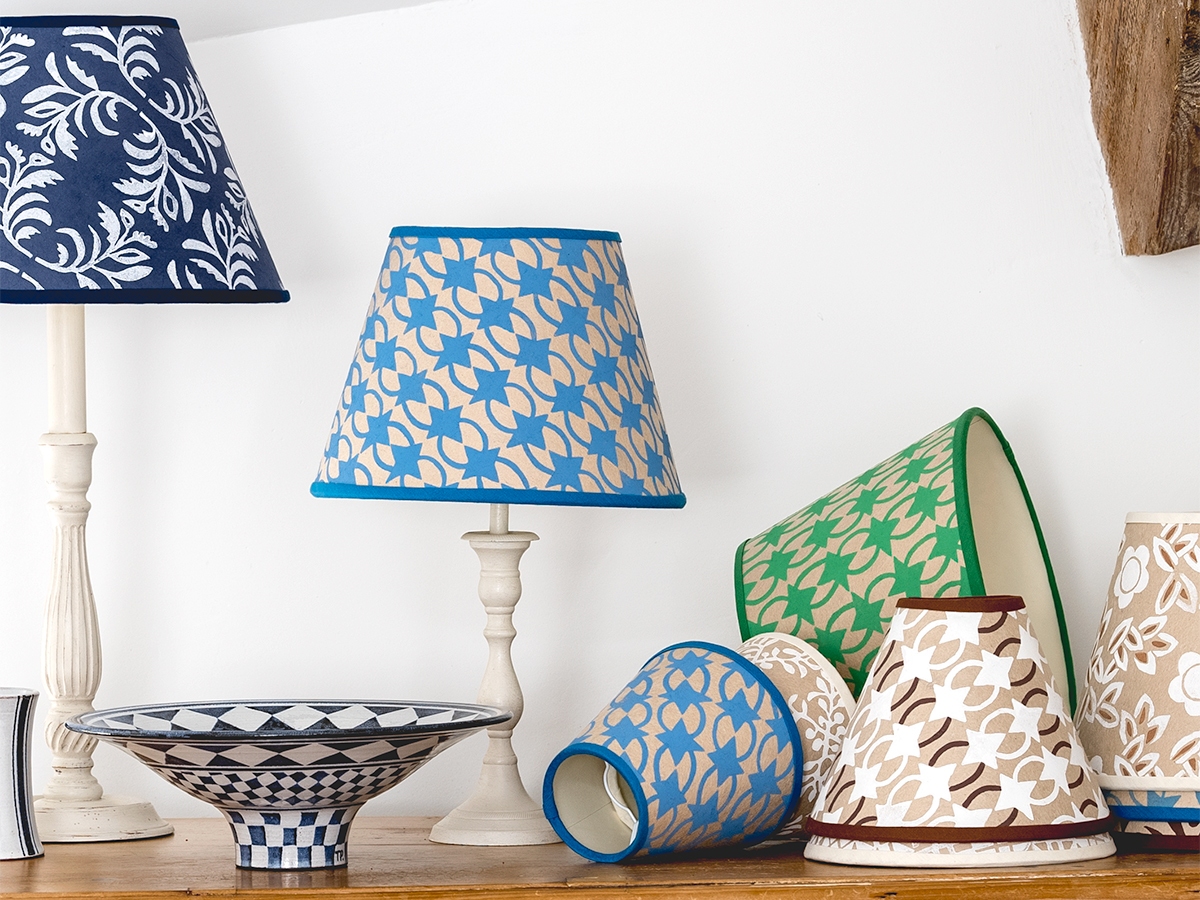 I am a pattern designer and paper lampshade maker based in Devon. I print brightly coloured papers inspired by folky florals and bold geometrics. Using these papers, I then make them into lampshades. Every lampshade is bound in complimentary coloured cotton or linen trims.
As a designer, printer and maker, I take responsibility for each stage of production – from getting my hands dirty on the print table, to creating a three dimensional form which becomes a lampshade. This low carbon process enables me to work sustainably throughout the supply chain.
Having worked with fabric as a designer for home furnishings and accessories, I was keen to try a different sustainable medium which led me to discover paper. After extensive research, I consciously chose to work with the lokta and mitsumata papers, as they are a renewable resource. I wanted a base that was made from natural fibres which resembled similar qualities to linen and hemp. The papers are smooth, ideal to block print onto, yet have a texture which adds to the character of the lampshade.
I focus on one of the most traditional print methods, block printing. I enjoy working in this way in my studio and continuing a technique which has been used for centuries. The other print technique I use is lithography. I print vibrant vegetable based inks onto FSC certified matt paper. These papers have a cleaner, smoother finish and are not as rustic as the block print patterns. By mixing block printing methods with hand drawn and painted designs I'm able to carefully tread the line between traditional and modern techniques.
As well as my collection of patterned shades, I offer a lampshade commission service. A lampshade of any style, colour and pattern can be created to suit your own scheme and lamp base.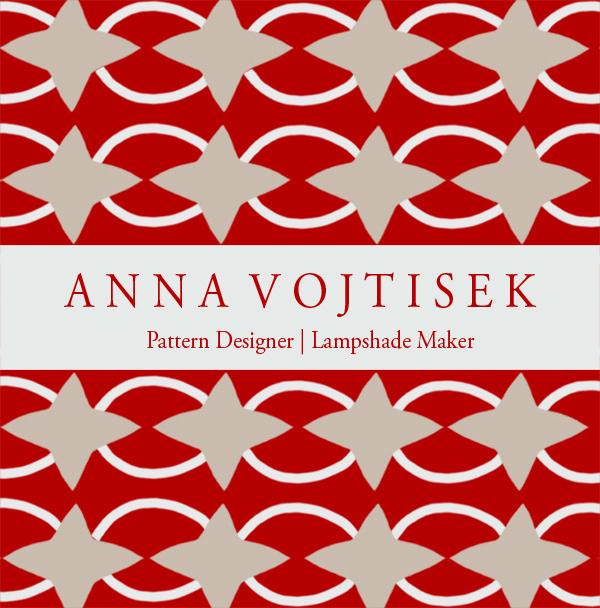 Anna Vojtisek
---