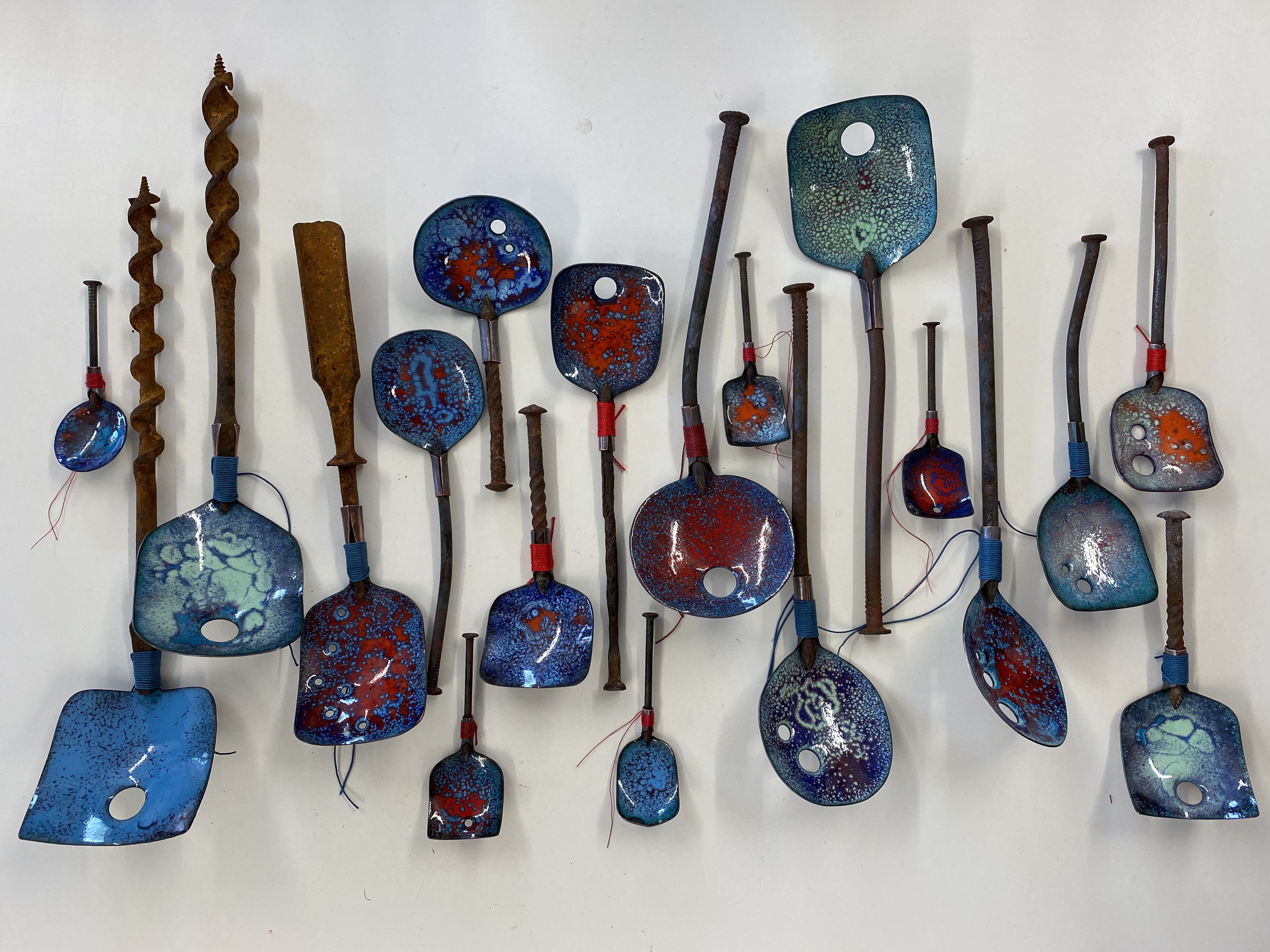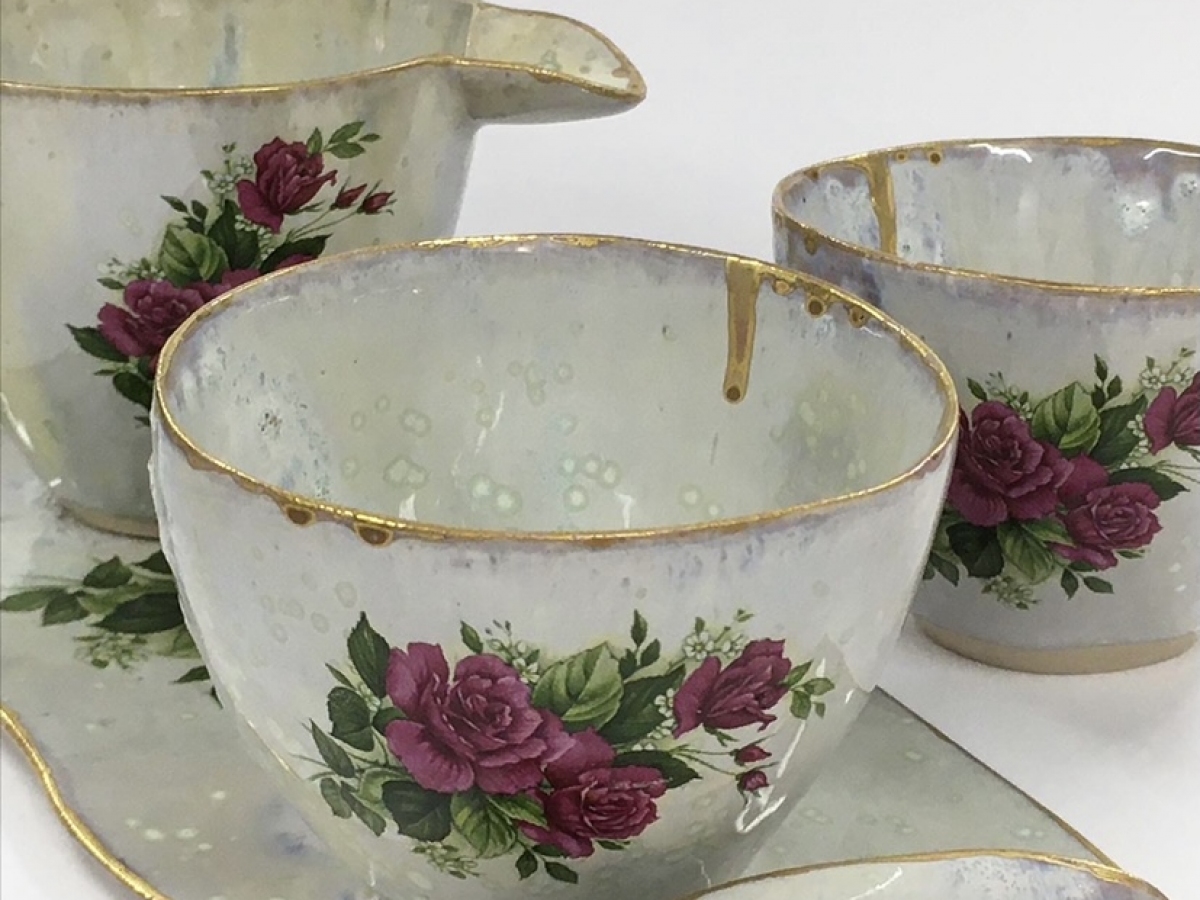 A body of work that explores childhood memories, domestic simplicity and nostalgia.

Metalwork, ceramics and found objects form the basis of my work.

I create spoons, tools and utensils using copper sheet, copper rod,sterling silver, enamel and found objects.

I also hand build using a smooth body stoneware clay, cups and saucers, jugs, sugar bowls and vessels, often adding a found lid, handle or chandelier crystal.
A body of work that explores childhood memories, domestic simplicity and nostalgia.
My personal childhood memories have formed the way I think and feel and the way in which I work. The found objects I use with the metal and clay, small and insignificant, used and forgotten, are the physical aspect of work that is based on an emotional, nostalgic concept.
Spoons are the perfect vehicle to carry texture, the curved form and the colourful enamel that gives them their charm and character. They are constructed from copper sheet or sterling silver and undergo several processes to get to their finished state. Found objects are used as handles and these always come first. The spoon bowls are created by first drawing out a paper pattern that fits and balances well with their chosen handle. This is then pierced out of the copper sheet, annealed with the gas torch and formed into a spoon shape by raising with a hammer over a former or pressed using a doming block and punch set. To ensure the enamel will adhere to the copper, the spoon bowls must be thoroughly cleaned first. Applying the enamel colour is such an enjoyable part of the process, and watching the colour emerge as it cools is enthralling.
The spoons are not meant to be practical pieces for everyday use but they have been given a new role as a piece of decorative art that will, hopefully, prompt an emotional response.
Working with clay and creating cups and saucers, sugar bowls, jugs and vessels allows me further nostalgic indulgence.
The ceramic pieces are hand built using the coiling method from smooth stoneware body. Coiling is an ancient method of hand building and it allows me time to build a slow and rhythmic relationship with the piece. The pots are glazed and decorated with decals and gold lustre and often given an old, found lid, a chandelier crystal or handle to embellish them further.
I have learnt not to disregard simple emotions and not to discard simple objects; all have a place and a story to tell.
Ann Povey
---