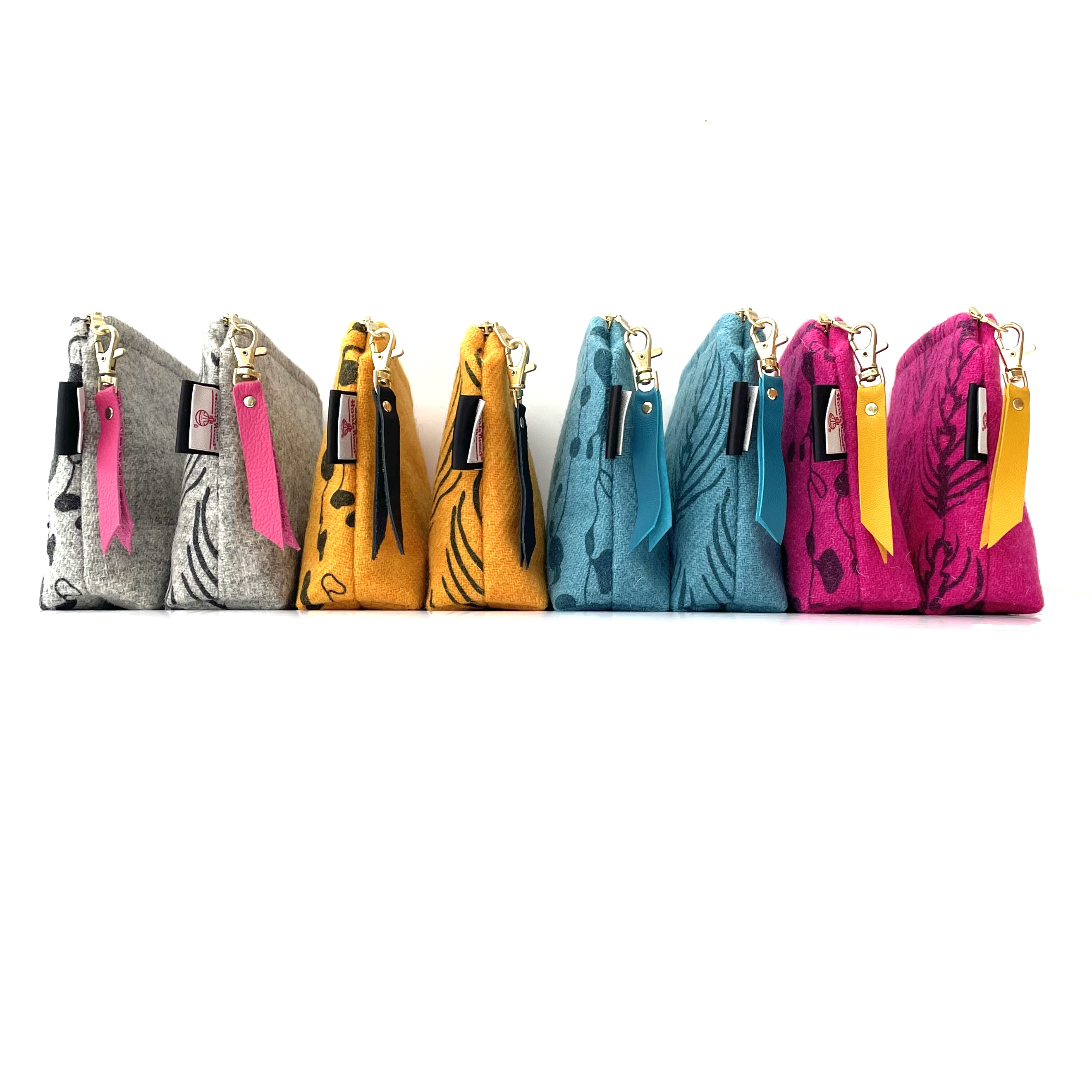 Contemporary handcrafted accessories inspired by nature combining Harris Tweed, Leather and Silkscreen Print
Inspired by nature, Ann creates contemporary and functional accessories for everyday use. Within her practice she explores pattern and structure through mark making, print and photography. These visual responses are the basis for her pattern designs, which once refined, are silkscreen printed onto Harris Tweed, leather or felt.
Colour is a vital aspect of her work and she embraces eclectic combinations of hues through her choice of fabrics, inks and finishes. Every piece is handcrafted in her studio and celebrates the relationship between colour, pattern and form.
Ann Charlish Studio
---