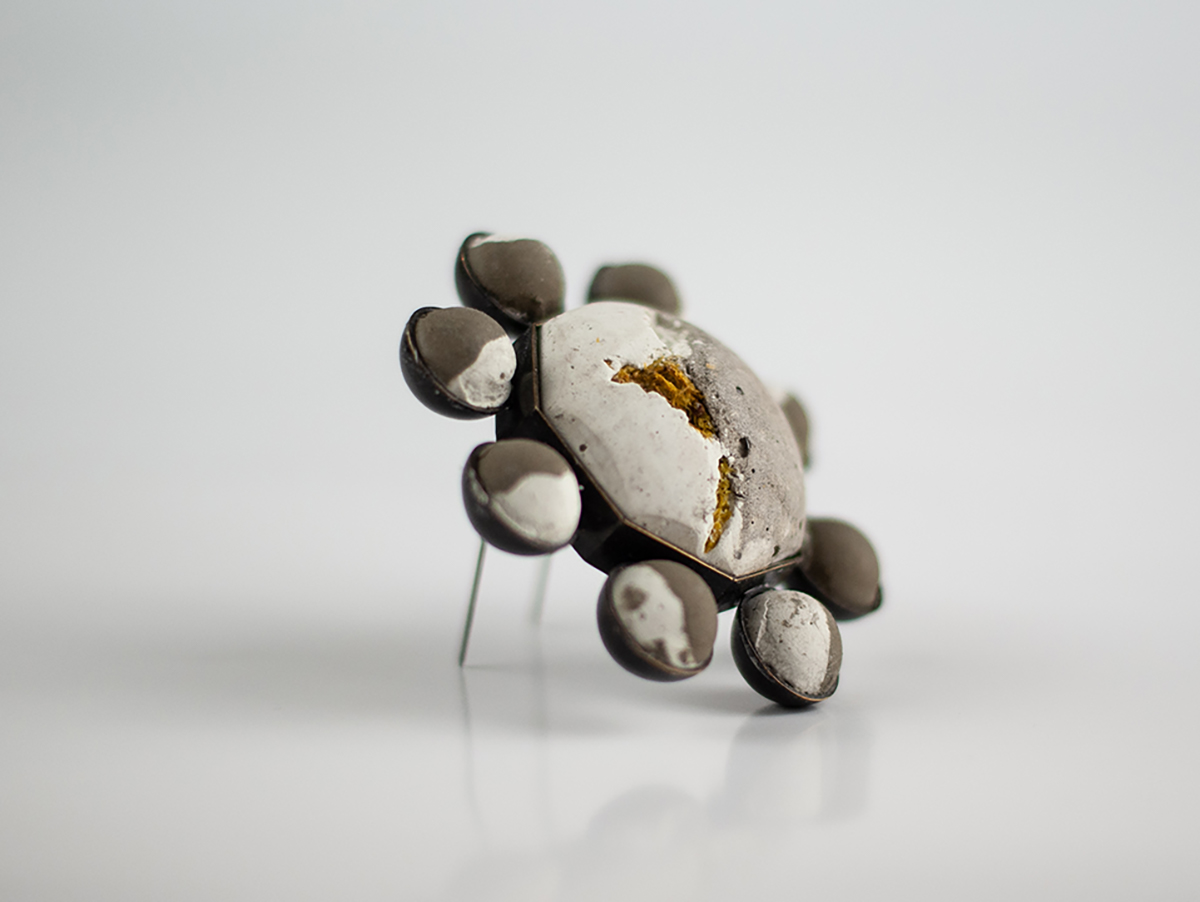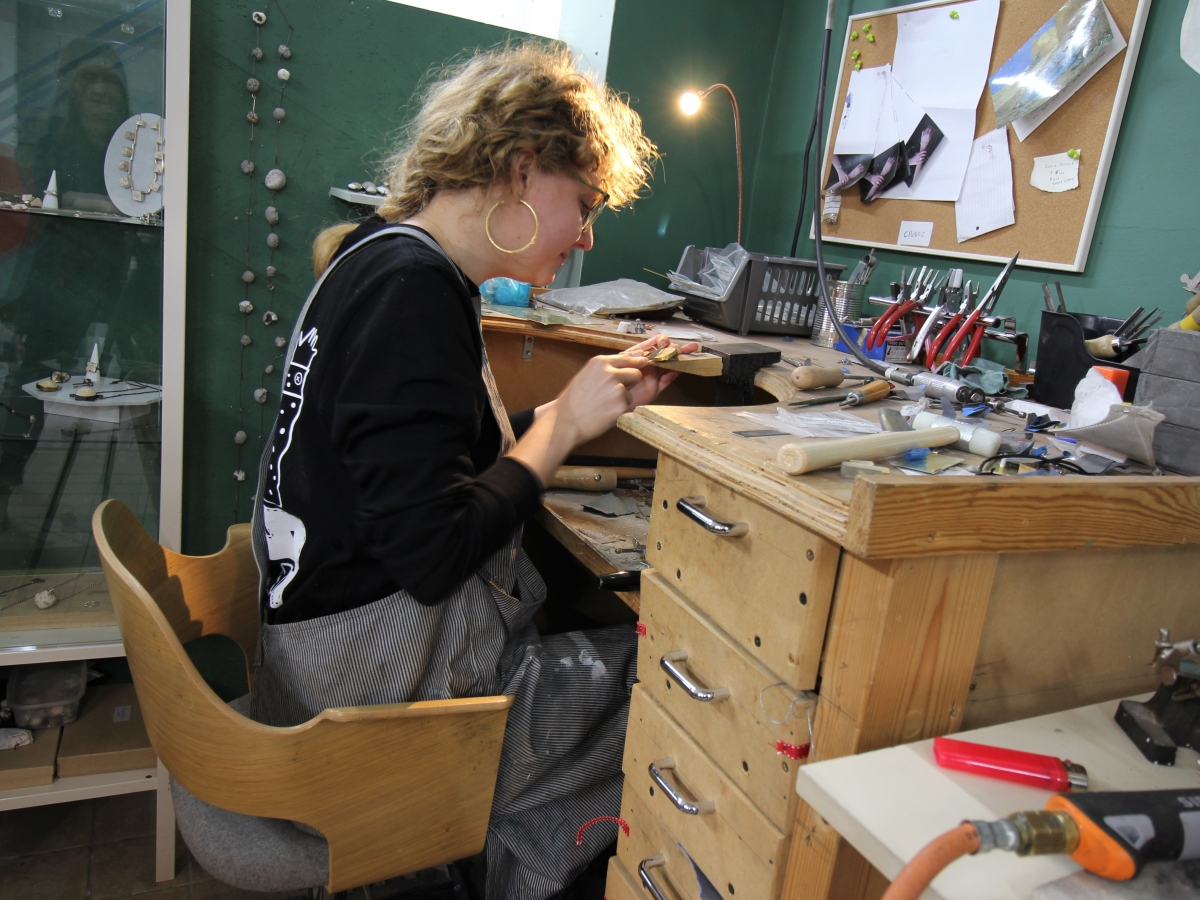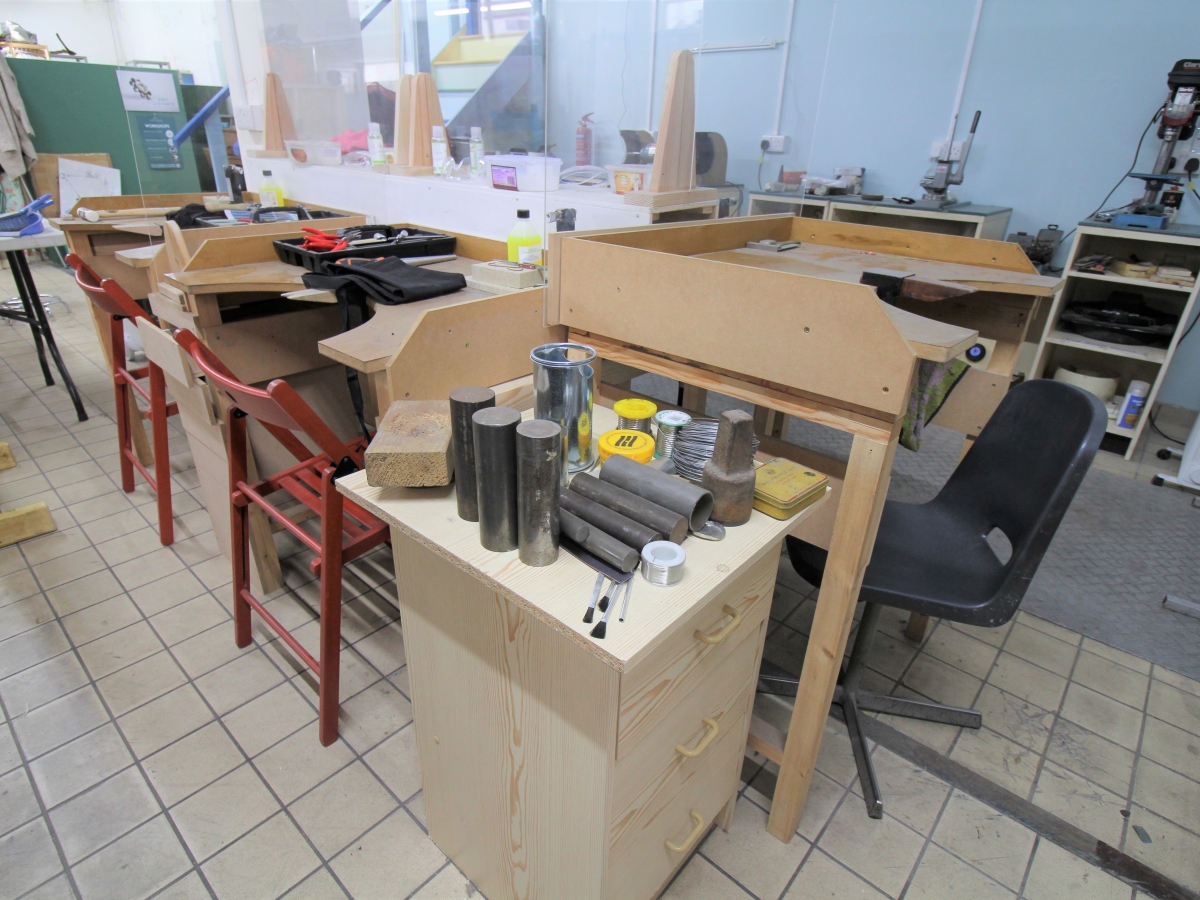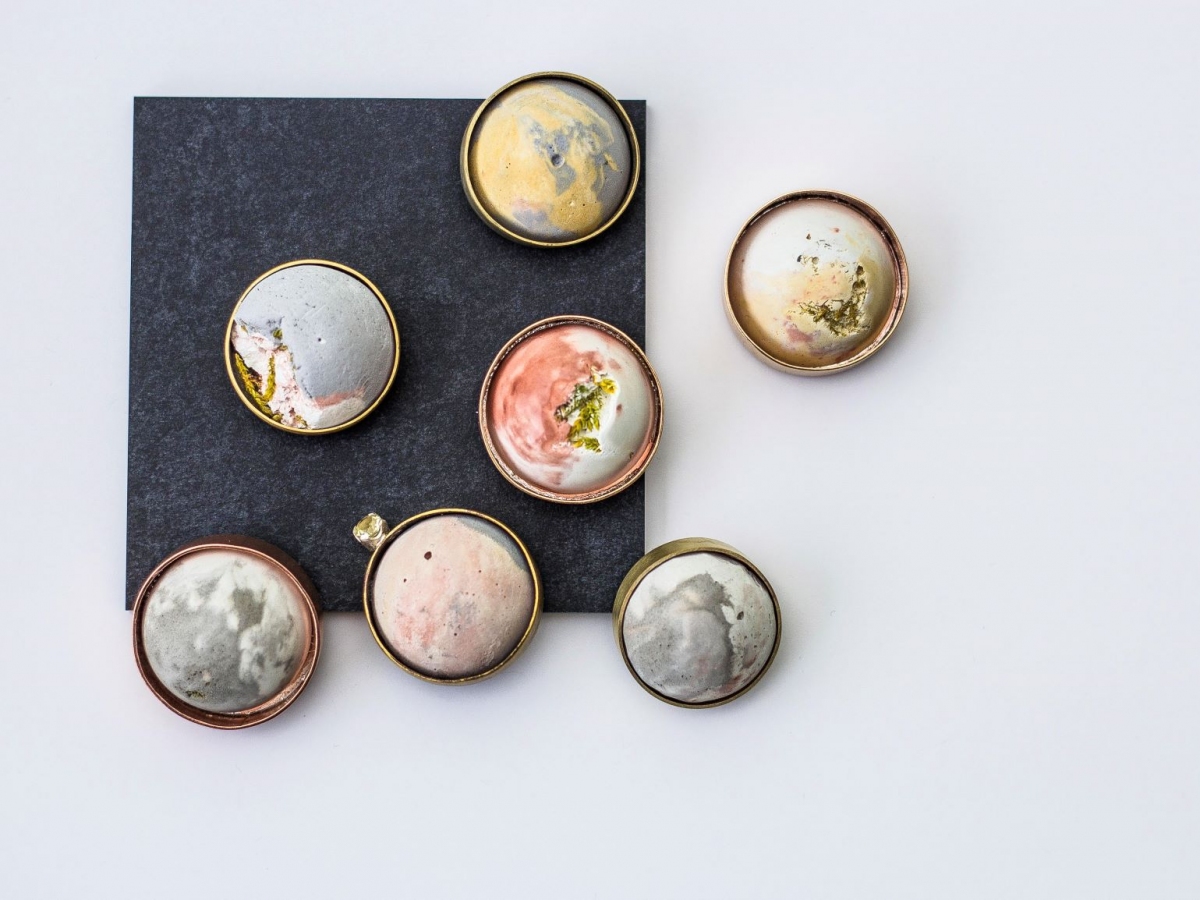 Amy fuses industrial and precious materials to create bold, one off contemporary jewellery. Amy primarily combines cement with striking metalwork, nature and gemstones to challenge society's perception of 'precious'.
With architectural undertones running throughout Amy's work, contrasting with recognisable fine and historic jewellery elements, her designs are anything but ordinary.
Amy also teaches fun and hands on jewellery workshops in her Leeds based studio.
Amy studied at BA level at Sheffield Hallam University where she developed her signature style. Since moving back to Leeds, UK, Amy has continued to champion contemporary jewellery through her own work, teaching, mentoring and curating. Amy has recently returned to education to complete a Masters Degree in Creative Practise with Leeds Arts University. This return to education has seen a huge development in her work, and expanded her practise from on the body pieces to multifunctional jewellery, ceramics and metalwork linking the body and home.
For the last 4 years Amy has been teaching jewellery workshops, a fun and hands on session where you can walk away with your own silver ring or bangle made from scratch. The workshops are a great opportunity to re-connect with friends and family after a disrupted year and express your creativity! Perfect for beginner level and all round fun days acitivity.
Amy also teaches 1-2-1 workshops for those looking to develop skills or ideas further, as well as offering creative mentoring and 'Creative Crit' sessions for those looking to bounce off new ideas or business thoughts.
All of Amy's collections can be viewed on her website, and any available pieces can be purchased from her online shop. Workshop information and booking links can also be found, just follow the links on this page!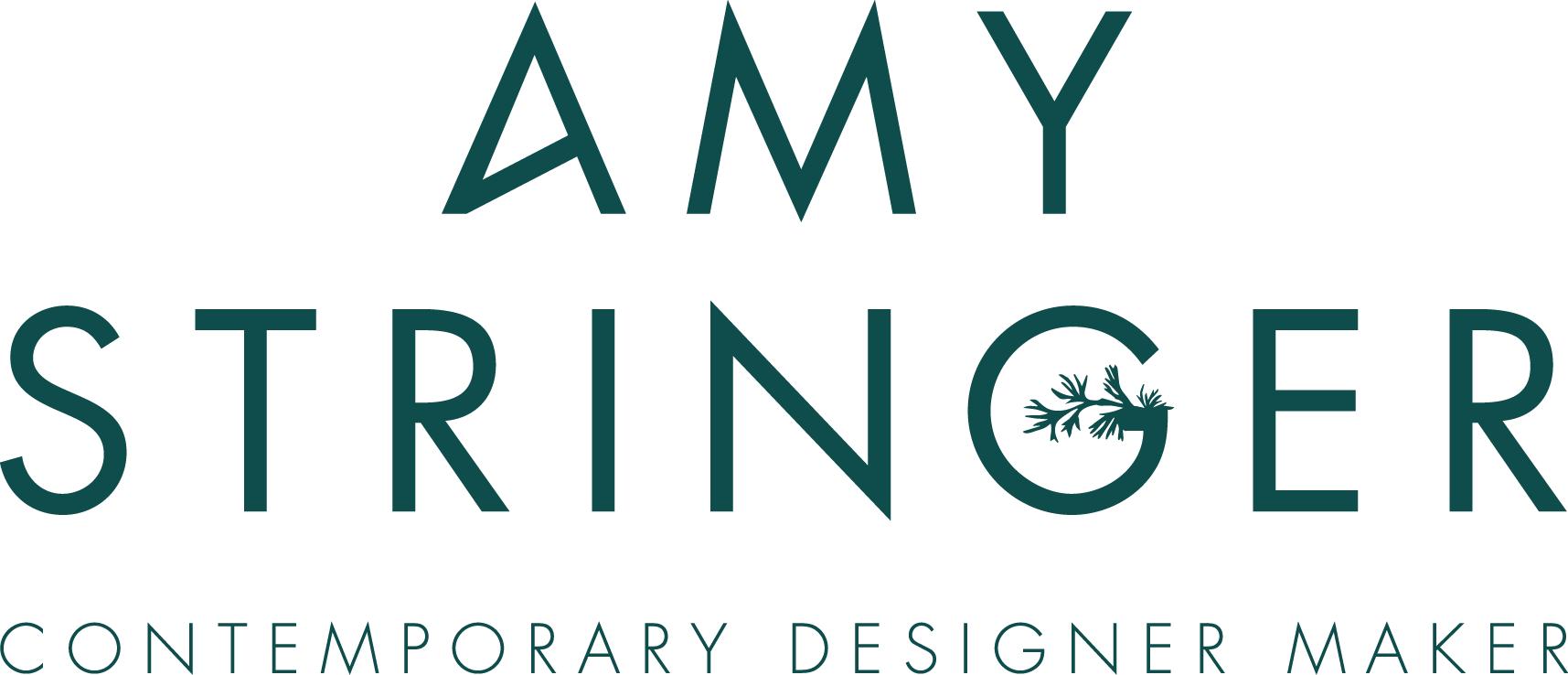 Amy Stringer
---