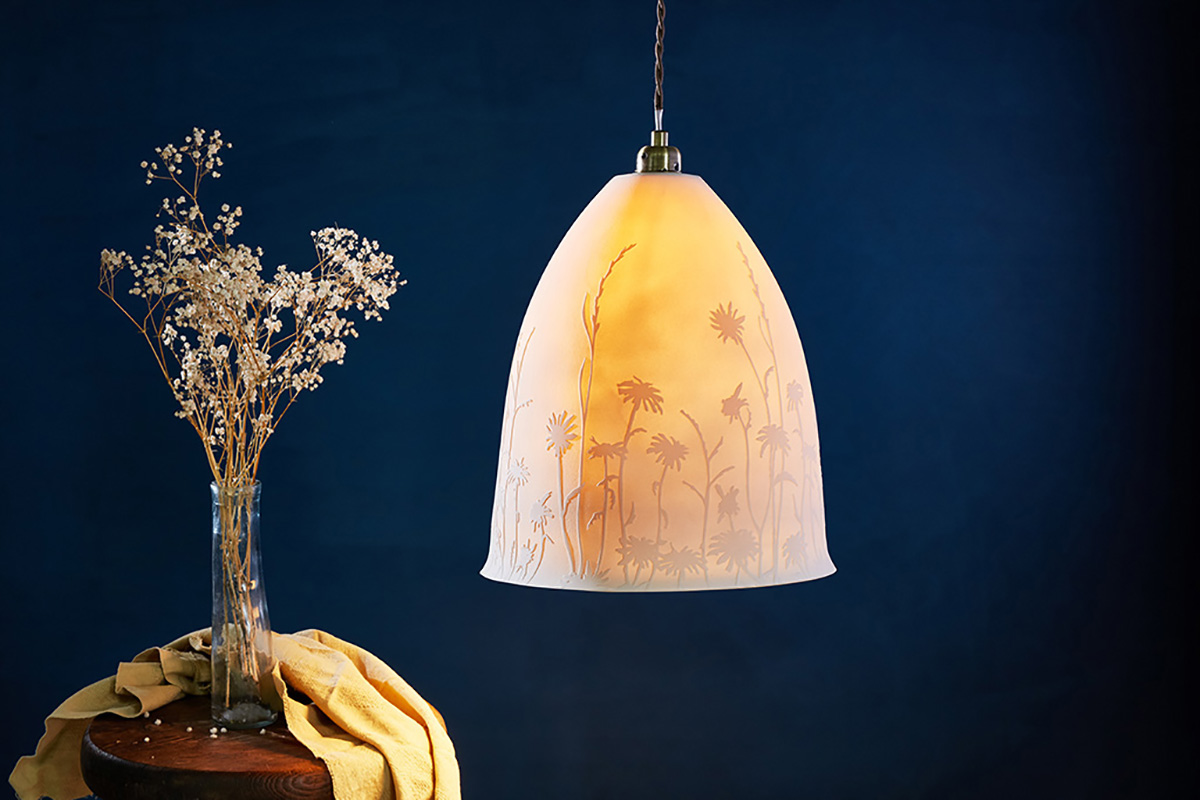 We make Organic porcelain lighting inspired by nature, stories and marvellous natural objects.
The designs are fuelled by glimpses of the world under the sea, the world under the microscope and the magic of landscapes at twilight. The work is slip cast porcelain, each piece is individually altered, either through manipulation when plastic or painstakingly masked and sandblasted at bisque. The ranges include contemporary and unique lamps, lampshades and tea light holders.
We have supplied a number of prestigious retailers including The National Trust, House of Fraser and the V&A shop as well as exhibiting extensively in the UK and overseas, we currently stock approximately 20 galleries in the UK and travel to a number of craft and ceramic shows to meet the public and sell our wares.
All the designs have been professionally tested and are certified as compliant with all relevant electrical safety standards.
Amy Cooper Ceramics
---