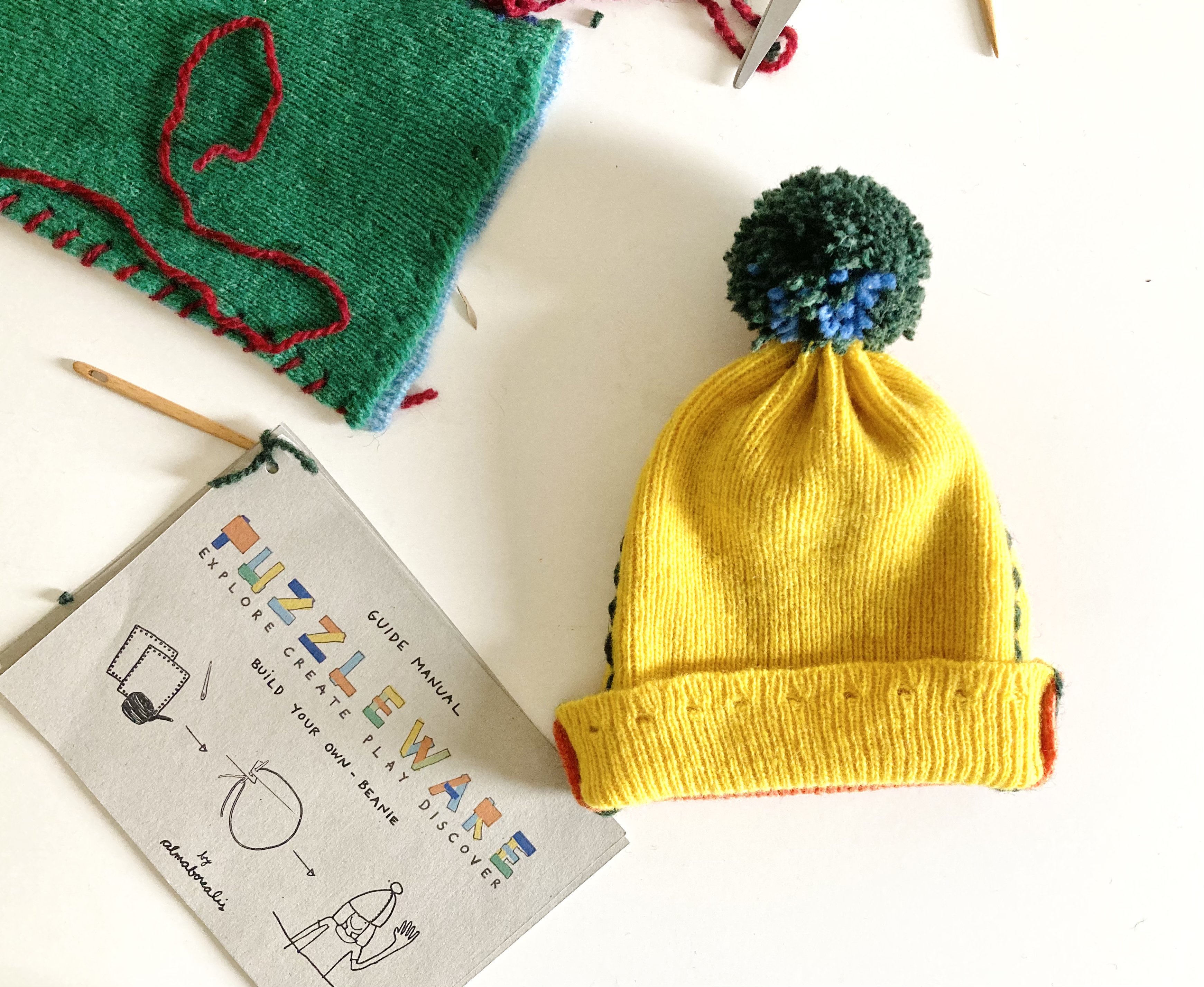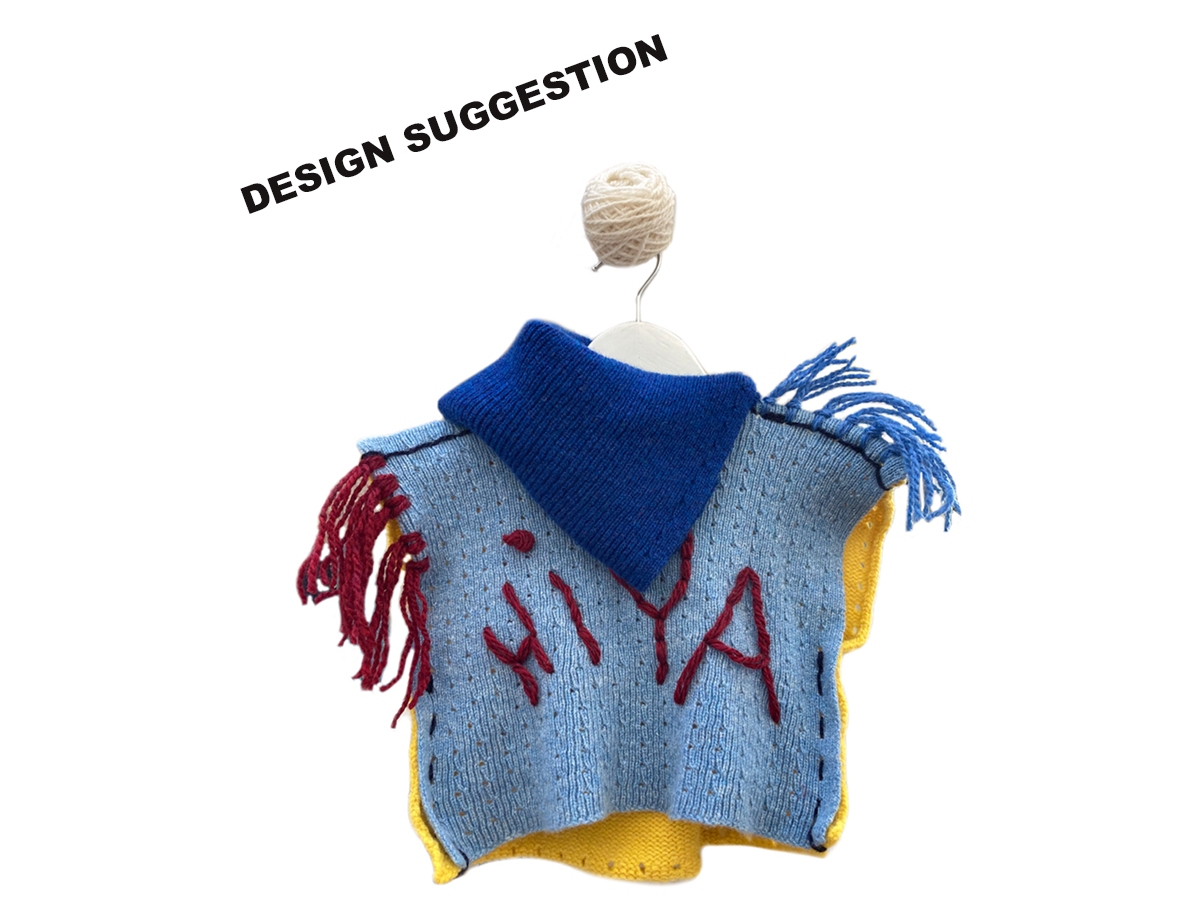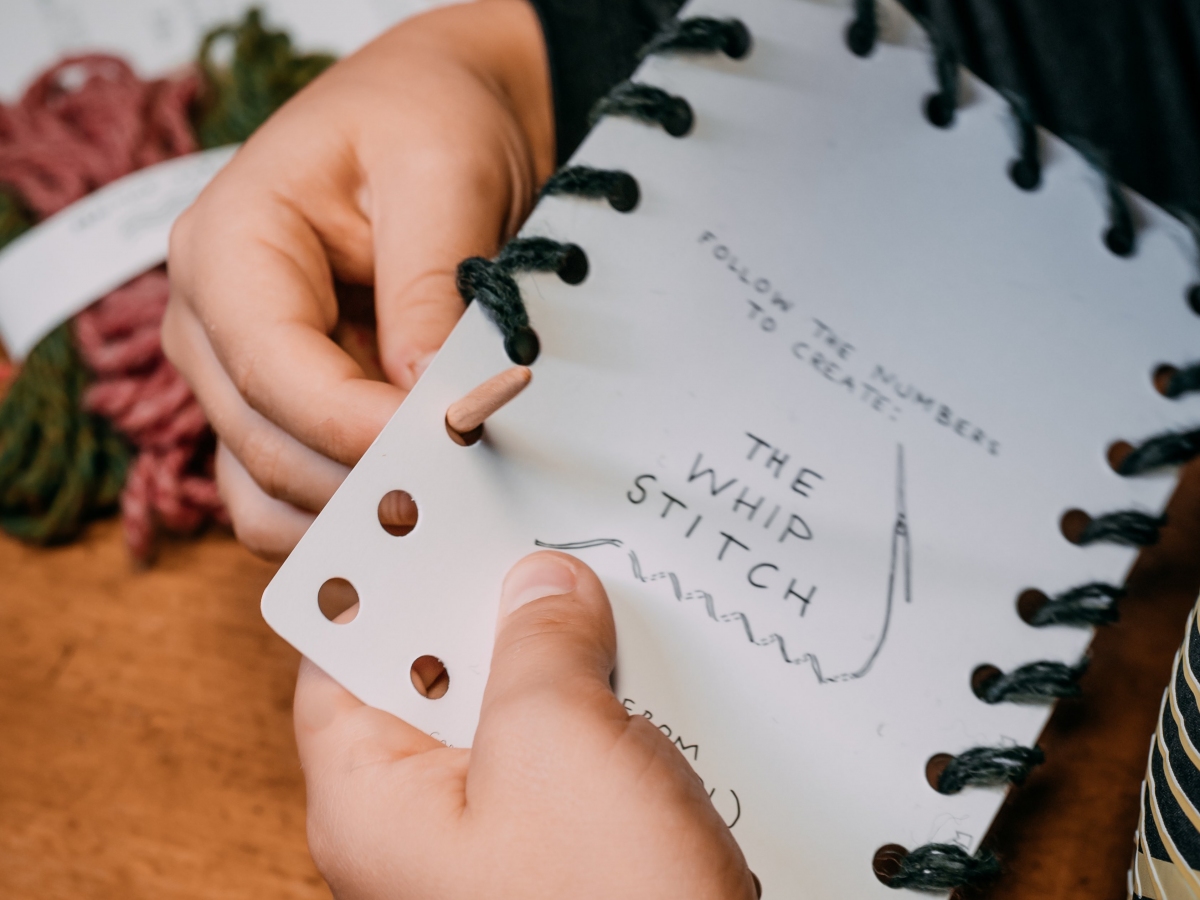 We create clothes that kids can make. Through our products, children ages 4-12 become active participants in the creation of their on clothing. We want to install an understanding of how clothing is made and cared for in future generations. Through making clothing and textiles, many life long skills are practiced; dexterity, hand-eye coordination, creative thinking and the thrilling transformation of 2-D forms into 3-D, wearables! Our products are made on manually operated knitting machines in Edinburgh, and we use 100% UK sourced wool, naturally biodegradable. Our craft workshops are held online, and hopefully soon, in person again.
Maija Nygren, an Edinburgh based knitwear designer, offers opportunities for children to explore and express their inner selves through through the vehicle of knit, crochet and clothes making, with projects such as 'Wearable Puzzles' and 'Funky Wonky Sculptures'. Maija empowers children to take charge of their own creative identity, embedding a 'what if' and 'I can' approach to life through making their own.
Maija grew up surrounded by hand made textile processes, resourceful ideas of making materials go further and learned to crochet and knit at the age of five with her Finnish grandmother. Maija spent her early career working in children's theatre, creating tactile, interactive and sensory tools, props and costumes for stage. Later through her knitwear training, Maija began to combine textiles with her passion for child led education, stitching together the past and present, connecting heritage crafts with future generations. Today through her work at Almaborealis, Maija asks questions on the societal norms and projection of grown-ups pre-conceived thoughts on children's dress codes, whilst challenging the planned obsolescence of objects.
In a playful, imaginative exploration of wearable materials and form, through child-led DIY clothing kits adn our craft workshops, children not only learn skills that prepare them for life; dexterity, stamina, creative thinking but also become connected to flows and construction processes of their own material environment, and better-informed decision makers in the future.
For her work in innovation in wearable design Maija's work Convertibles - Clothes that Kids Can Make, has been shortlisted for Dezeen Award Wearable Design 2021, gained the Inches Carr Graduate Award in 2021, the Venture Award by Center for Entrepreneurship, University of Dundee in 2019, The Carr Doughty Bursary by The Worshipful Company of Framework Knitters and Border Union Agriculture Society in 2018 Bursary Award.
Almaborealis
---