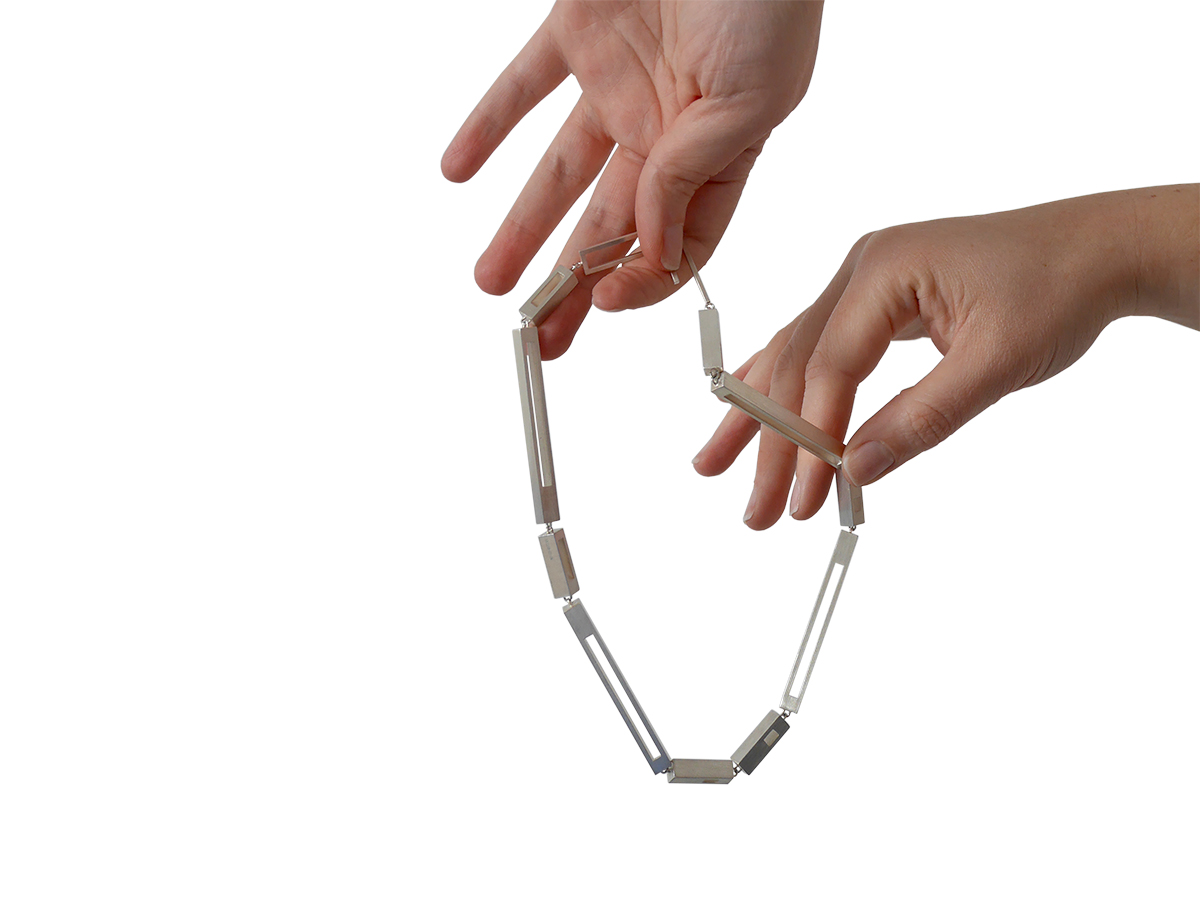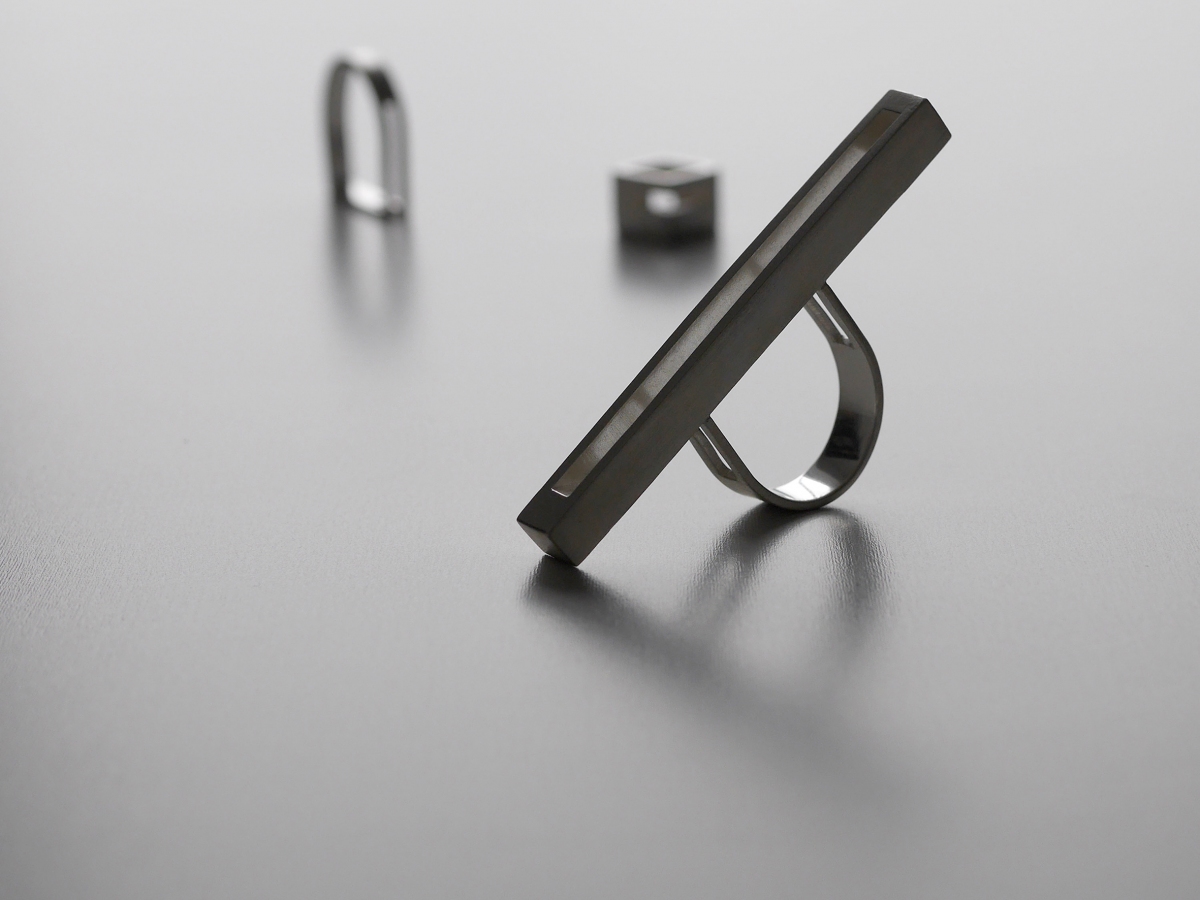 Wearable architecture: handmade minimal jewellery. This is simplicity with intent, paired back and elegant designs that are inspired by Kate's architecture career.
Hi, I'm Kate. Before falling in love with jewellery I was an architect – my design training has been hard to shake off though, so my jewellery pieces feel like mini structures.
I'm drawn to 3D shapes, something that looks different from every angle, and I think that makes the jewellery extra tactile – you want to pick it up and turn it over and explore the shape.
I work mainly in sterling silver – I think it lends it's self to the clean, straight edges and the pared back shapes really well. I hand make the jewellery in my studio in Perth. After a career that was about designing something that someone else makes (or, often something that never actually gets built) to be making with my own 2 hands is such a satisfying process. To be able to start with a flat sheet, or a length of wire and have it take form into a wearable item is such a gratifying process – I don't think I'll ever get tired of it!
As my creative practice evolves, I'm excited to see the shapes, and textures, and shadows, and materials shift into whatever designs come next; I'm sure they'll still ALIGN with my architecture/jewellery balance – but beyond that, we'll just have to wait and see!
Align Jewellery
---