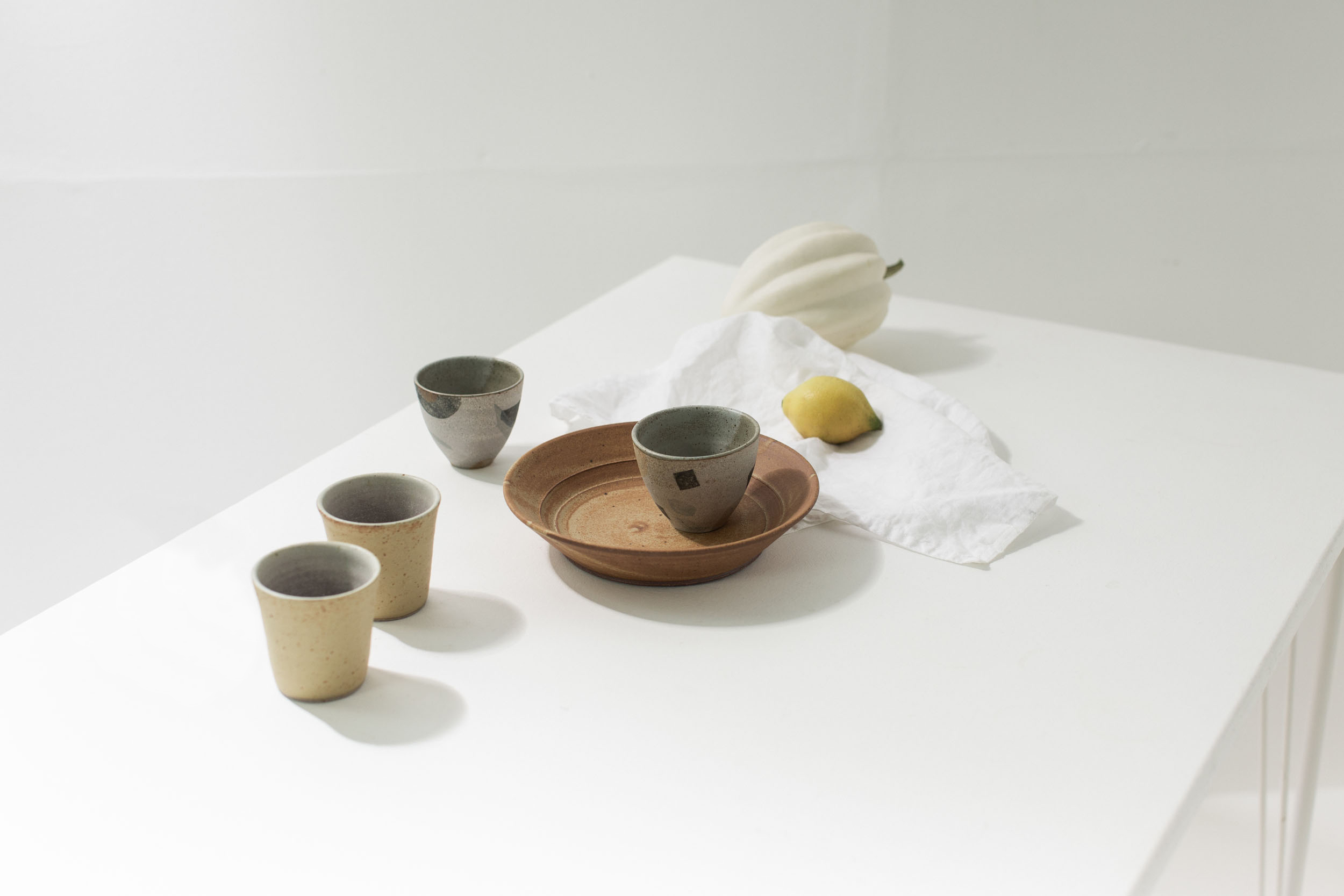 My practice has matured for over 30 years which evolved from an early love of craft and making objects in clay.
After attending Loughborough Art college I trained as a production thrower with John Leach at Muchelney Pottery on the Somerset Levels. I create both functional and sculptural pieces. An early influence was Danish Design and I produce elegant and minimalist forms using Stoneware and Porcelain clays and fired in a reduction atmosphere.
I am currently engaged with a Project to develop my work and funded by the Arts Council to give me time and space to make a step change and make larger work. The pieces are material led. Ideas stem from a love of the natural world and a deep interest in ancient pottery. Hand building forms connects me to ancestral craft 'roots' and the Medieval pottery, shards of which are still uncovered in the area I live in. By working in this way I can slow down and really inquire into the vessel I am making and allow it to speak , this is meditative and deeply nourishing and lies at the core of my practice.
My work is also informed by living and working in Nigeria and then in the foothills of South India, and by the quiet solitude and sanctuary in my studio last year during a period of illness and recovery.

Get in touch if you would like to know more and add your name to my mailing list for early access to sales of my Collections . My Studio is open during Dorset Arts Weeks 2022 and visitors are welcome at arranged times.
Studio Ceramics, using stoneware and some porcelain , fired in a reduction gas kiln . I use tradtional clays and materials from St Agnes in Cornwall and Stoke . I process and prepare my own glaze and some materials to produce surfaces and glaze quality and finish which identify my work as my own.
Ali Herbert Ceramics
---