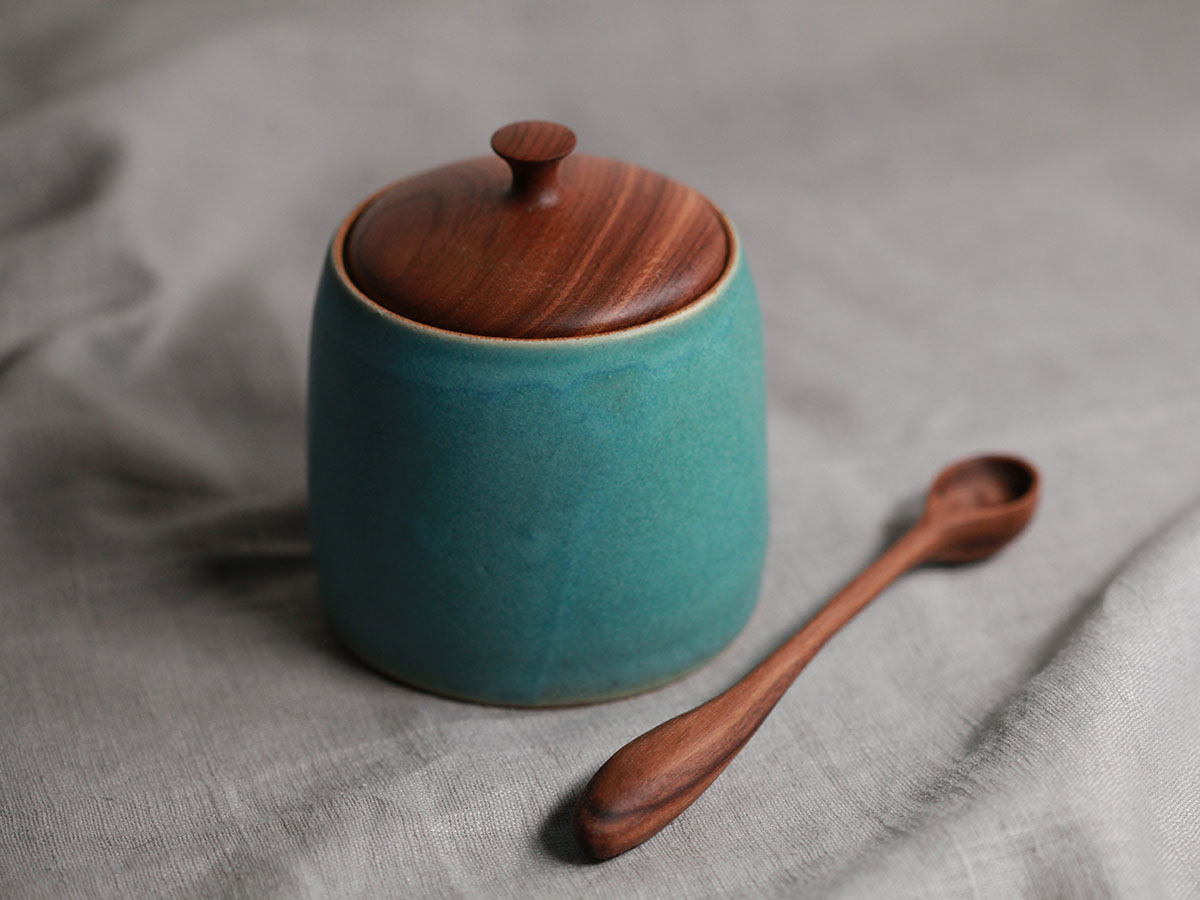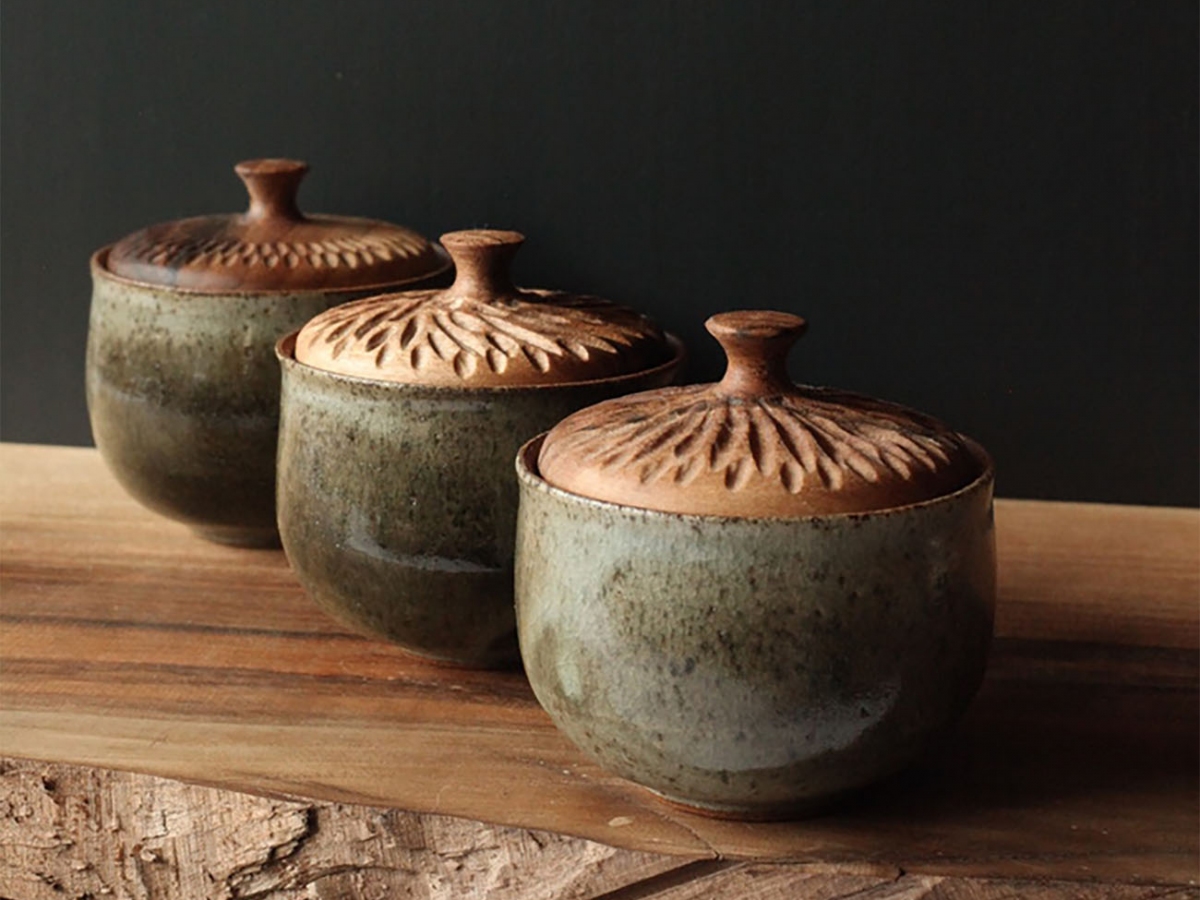 2 Hungry Bakers is a food-inspired ceramics and woodcraft design studio. The founders, Adamina Turek and Adrian Austin, craft kitchen and tableware by hand. Producing functional products for daily life that have a simplistic beauty inspired by classic British and Japanese studio pottery.

The stoneware pottery is hand-thrown and complimented by hand-carved wooden spoons, wooden boards, and turned wooden lids. Glaze development is a big part of the process with the creation of a palette of colours that compliment each other and the simple forms of the tableware. The pieces are all food safe and are a mixture of gas fired tenmoku and celadon glazes and more colourful glazes that are fired in an electric kiln.

Sustainability is an important aspect of their work. Aiming to use the most sustainable materials they can and create durable, classically designed products that will last a lifetime.

Recently the team have begun to move away from just making tableware, with Adamina throwing Moon Jars and urns decorated with overlapping glaze patterns reminiscent of stormy skies and moody landscapes. While Adrian is exploring carving wooden stamps to create patterns for slip inlay on Adaminas ceramics.
2 Hungry Bakers
---