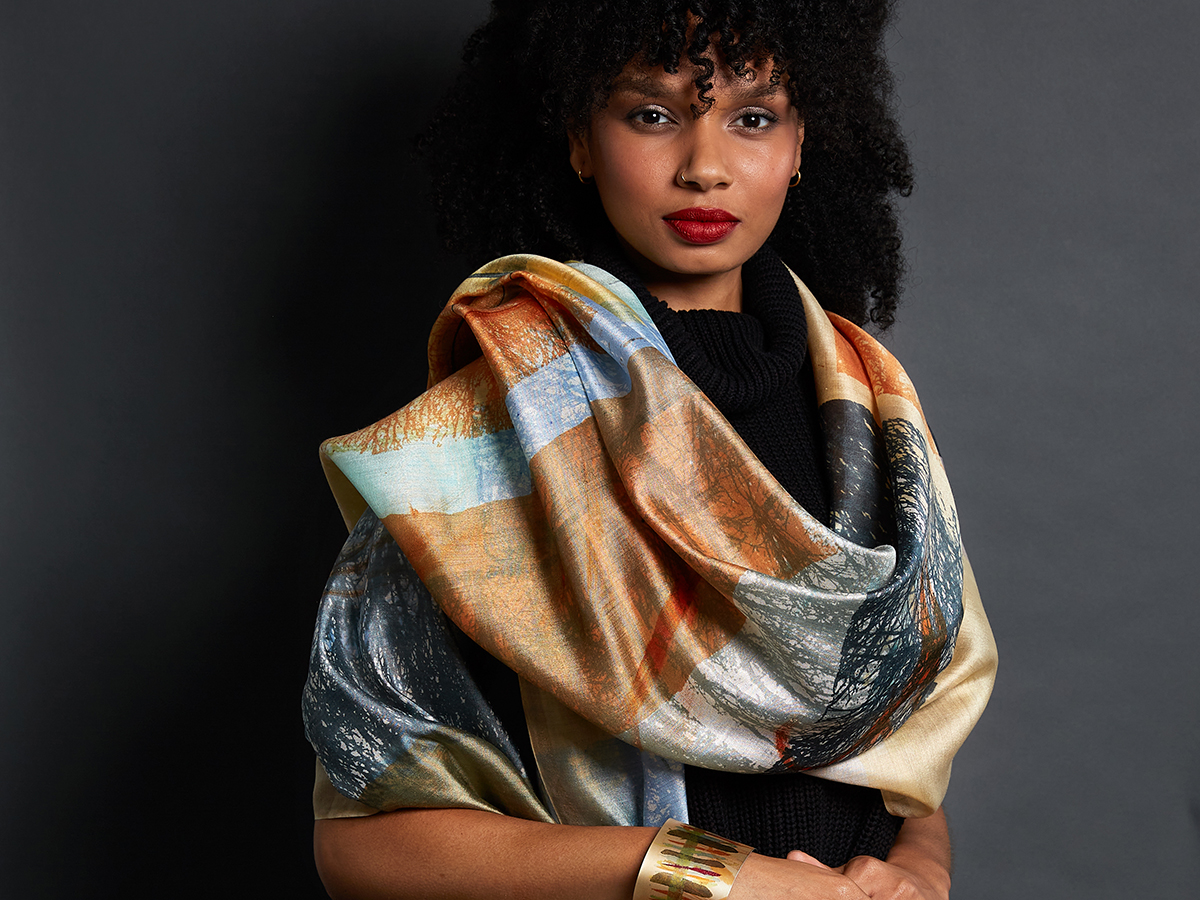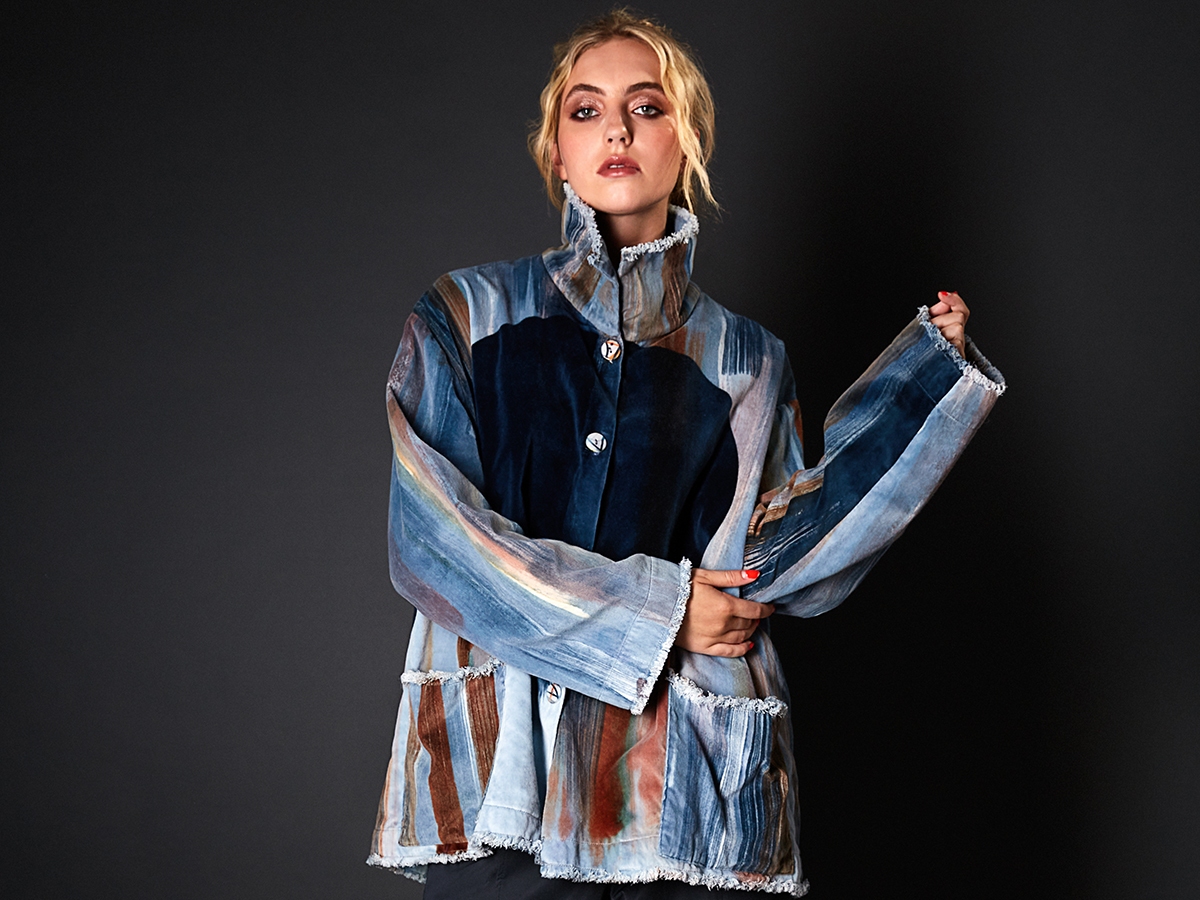 Carole Waller is a painter making original one of a kind clothing, scarves and large scale glass installations and textile hangings. WallerandWood is her gallery, shared with ceramicist Gary Wood, just outside Bath.
Carole makes painterly textile works for the body and the wall - handpainted clothes and silk scarves, art to wear - wearable art.
Her pieces are one of a kind and she uses the paintbrush and screenprinting as her mark making tools. Find her work in the V&A Textile collection - and at her own studio gallery just outside Bath where you can visit any time by appointment. She makes her art clothing to commission and sells peices through her website. She works primarily with silk aswell as wool, organic cottons and linen. She studied painting and then fine art textiles, and has been maiking her unique collections for many years. Prices start at about £65 for small handpainted silk scarves.
Carole also makes paintings on unstretched fabrics to hang on the wall - and large glass panels in which the painted cloth has been encapsulated. This creates a freestanfding panel - combining the fragility of the painted silk with the monumentality of toughened glass. The glass panels can be used in any context in which glass might be appropriate - wherever you might find stained glasswindows, doors, glass balustrades, glass furniture and architural glass applications.

carole waller - wallerandwood
---