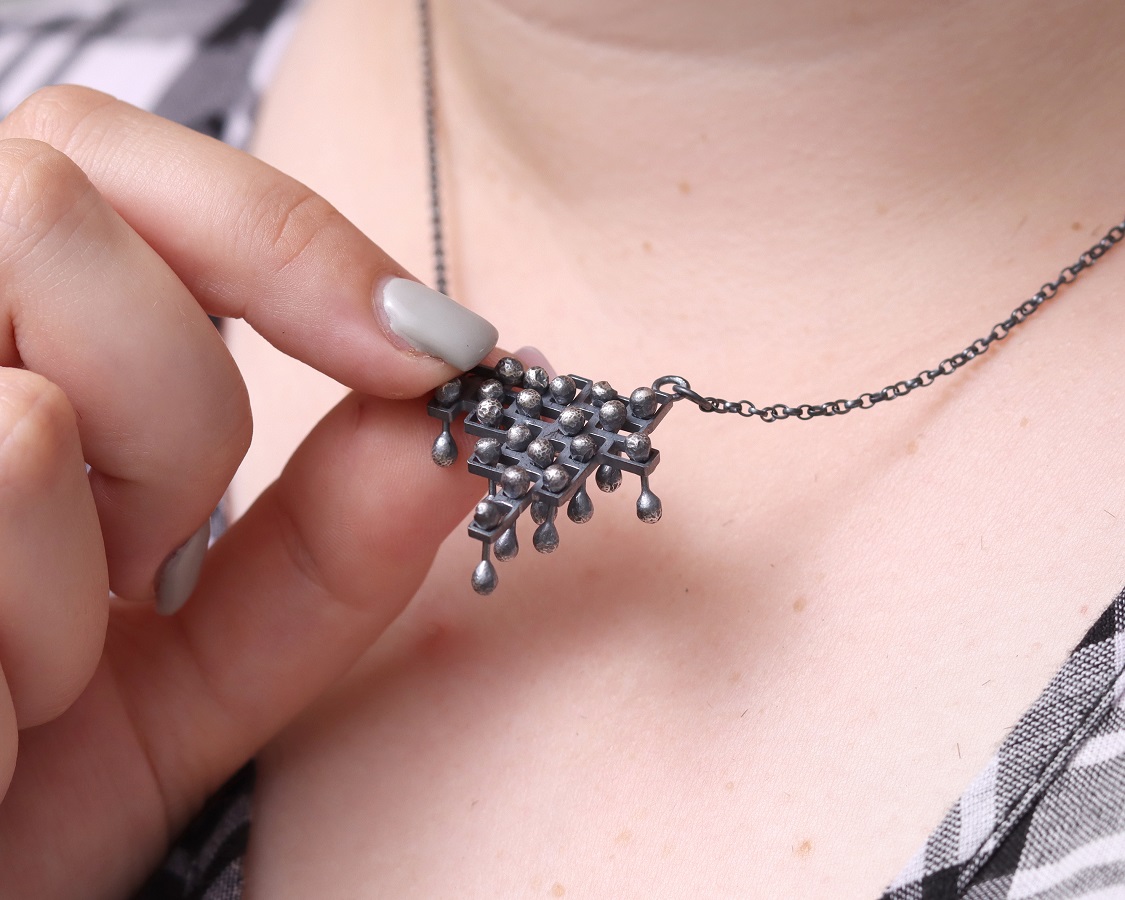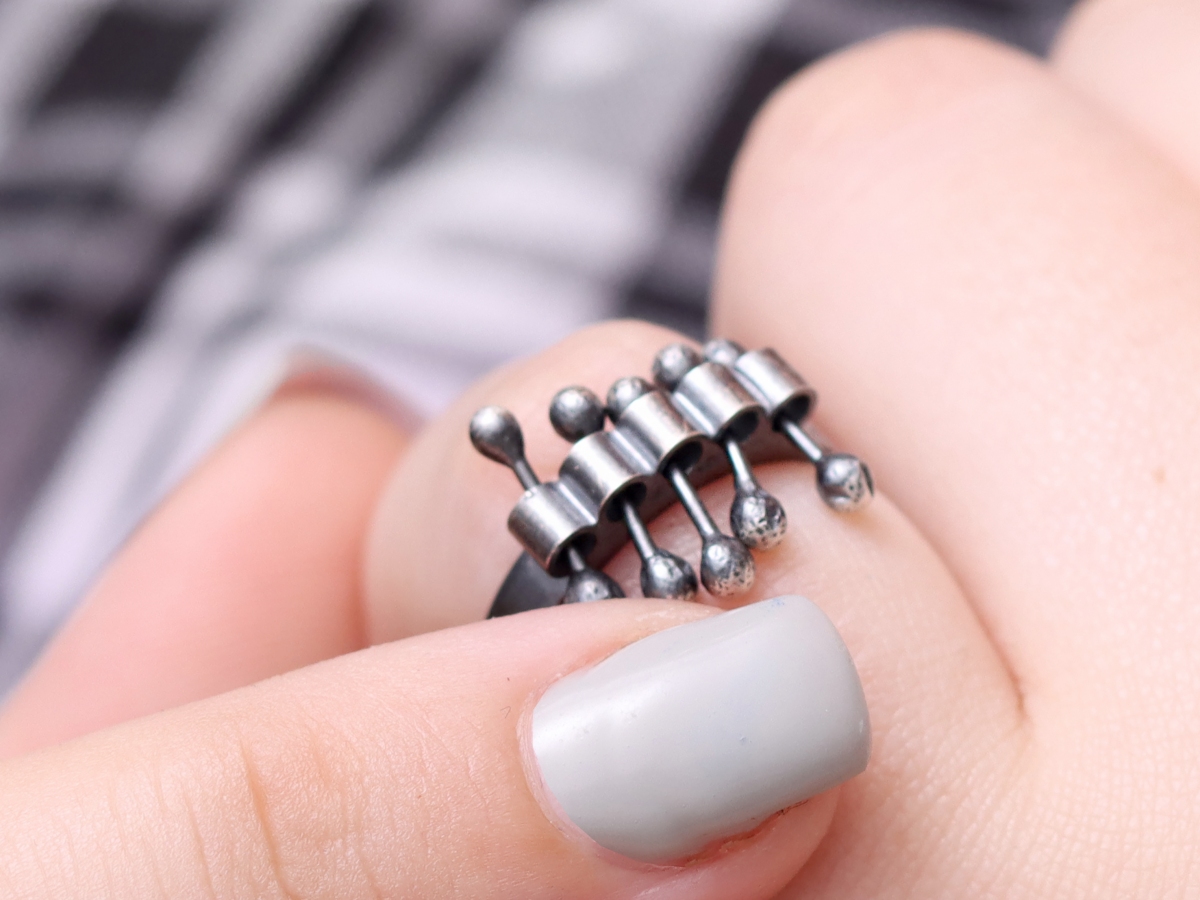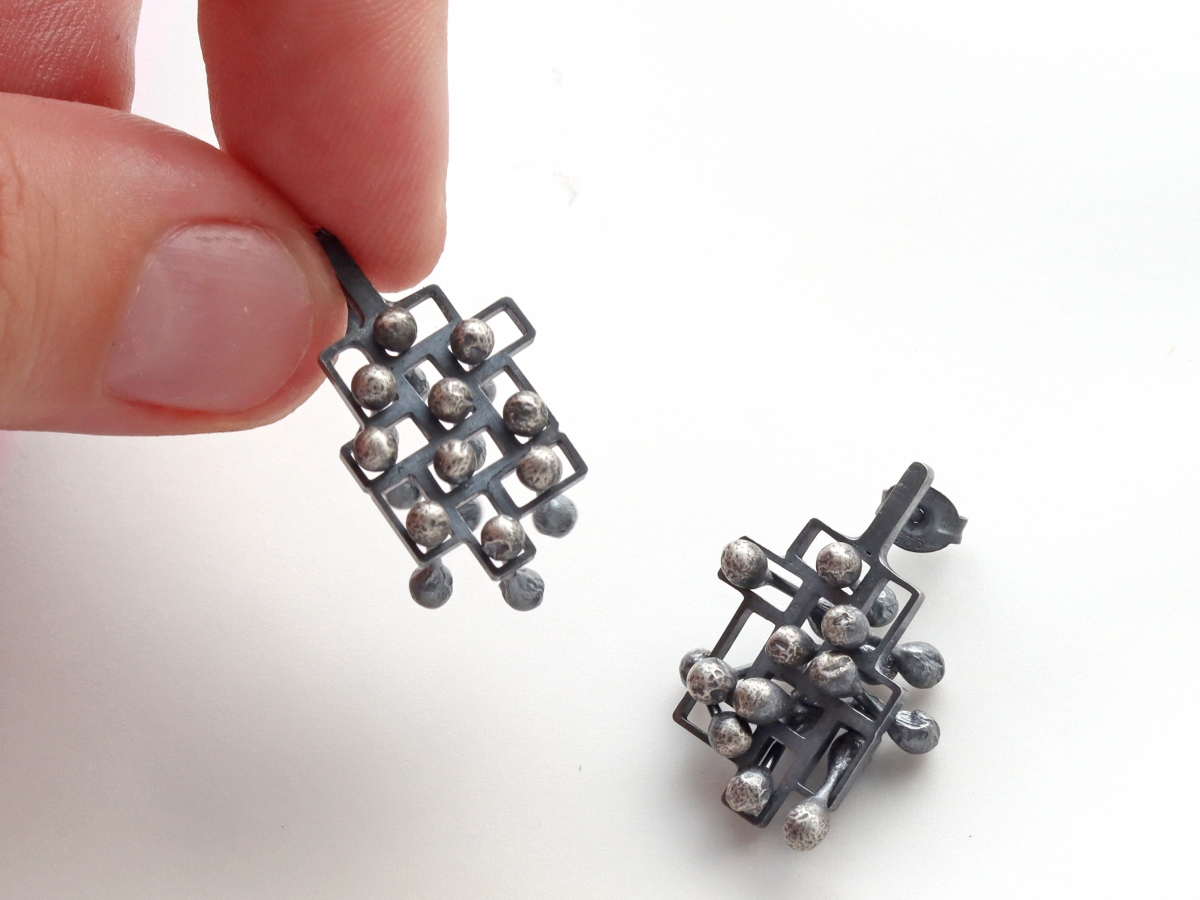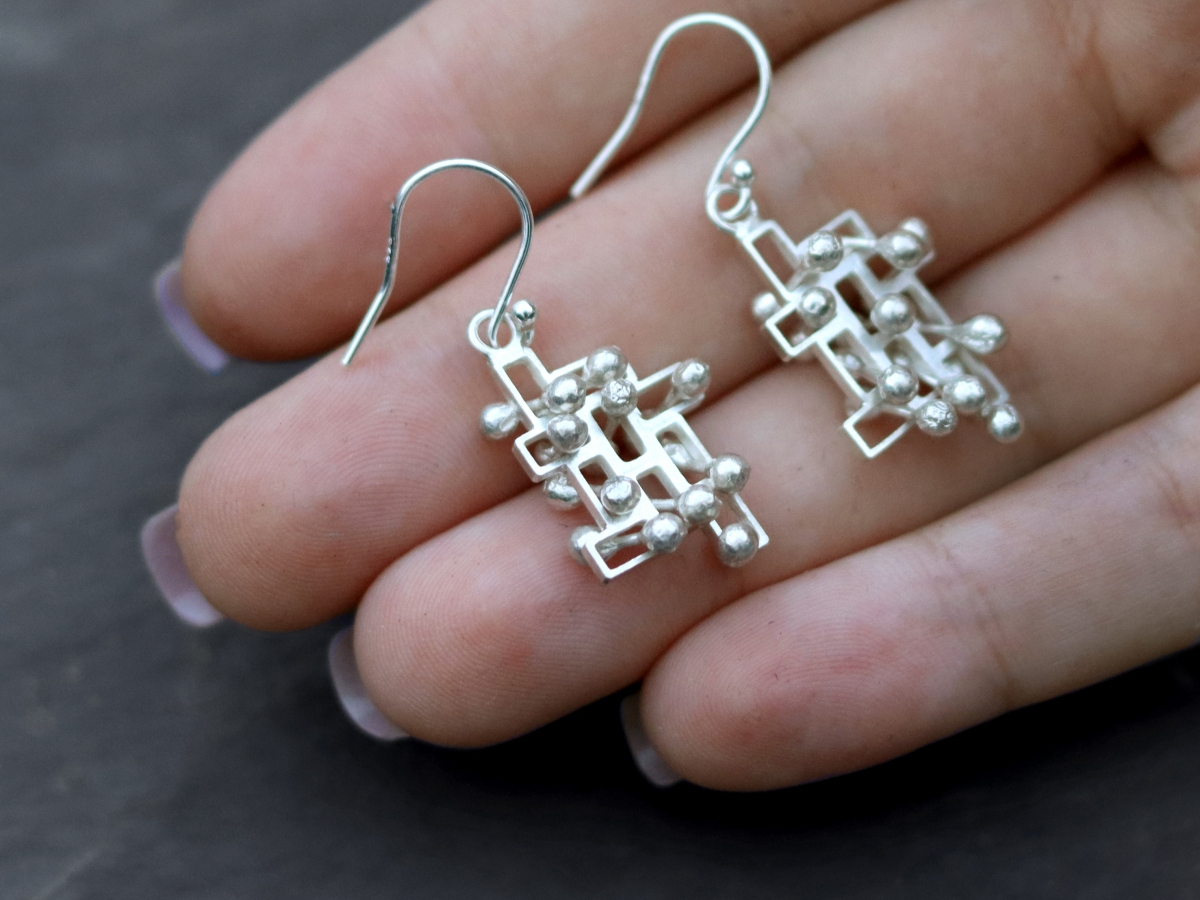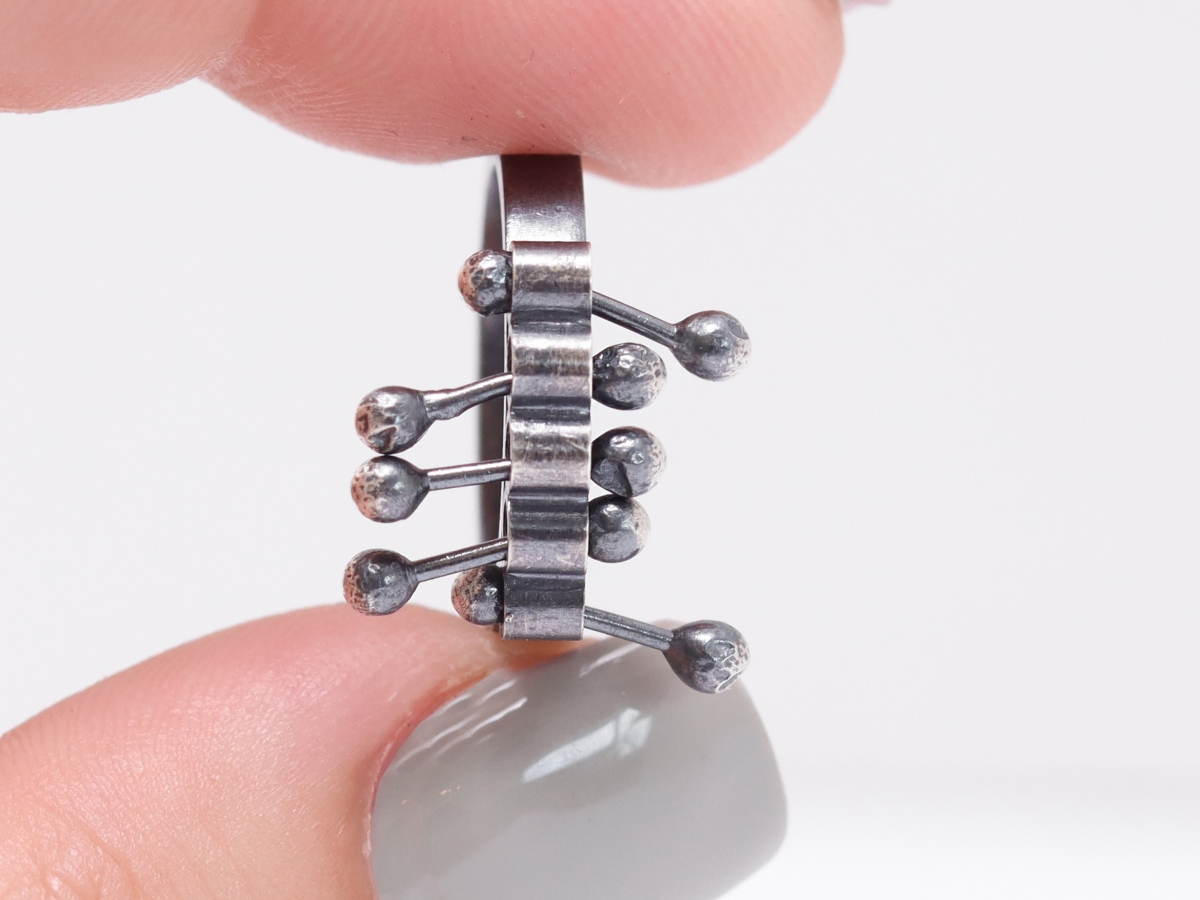 A collection a jewellery concentrating on feel and touch.
Designed to be fun and playful fidget jewellery, Creating a connection between the jewellery and the wearer with tactile comforting pieces.
I started to realize how people tend to spend time fidgeting with jewellery sometimes for comfort while feeling anxious or just while day dreaming even if they realise it or not, I found this very interesting and it inspired me to create a collection of wearable jewellery that are also very tactile, pieces that want to be touched as well as looking ascetically pleasing.
Quirky and fun pieces with tiny movable parts, These interactive wearable pieces of jewellery can also help a person with autism to soothe stimming or to help an anxious person connect and calm themselfs though mindfulness.
I have studied at Sheffield Hallam university completing a BA (Hons) in metalwork and jewellery and since graduating I have shown my work at many craft shows around the UK.
Rebecca Kitching Interactive Jewellery
---