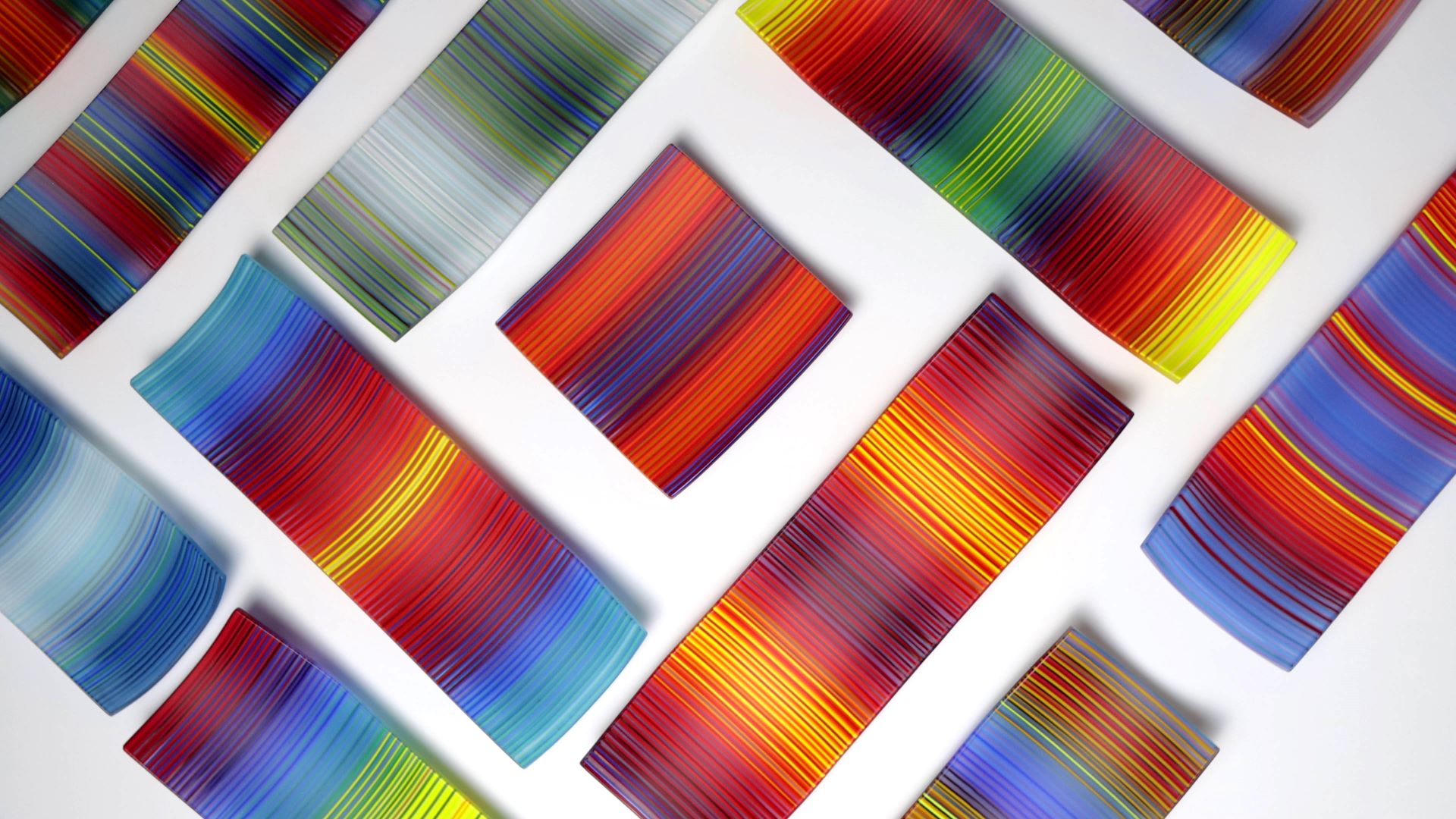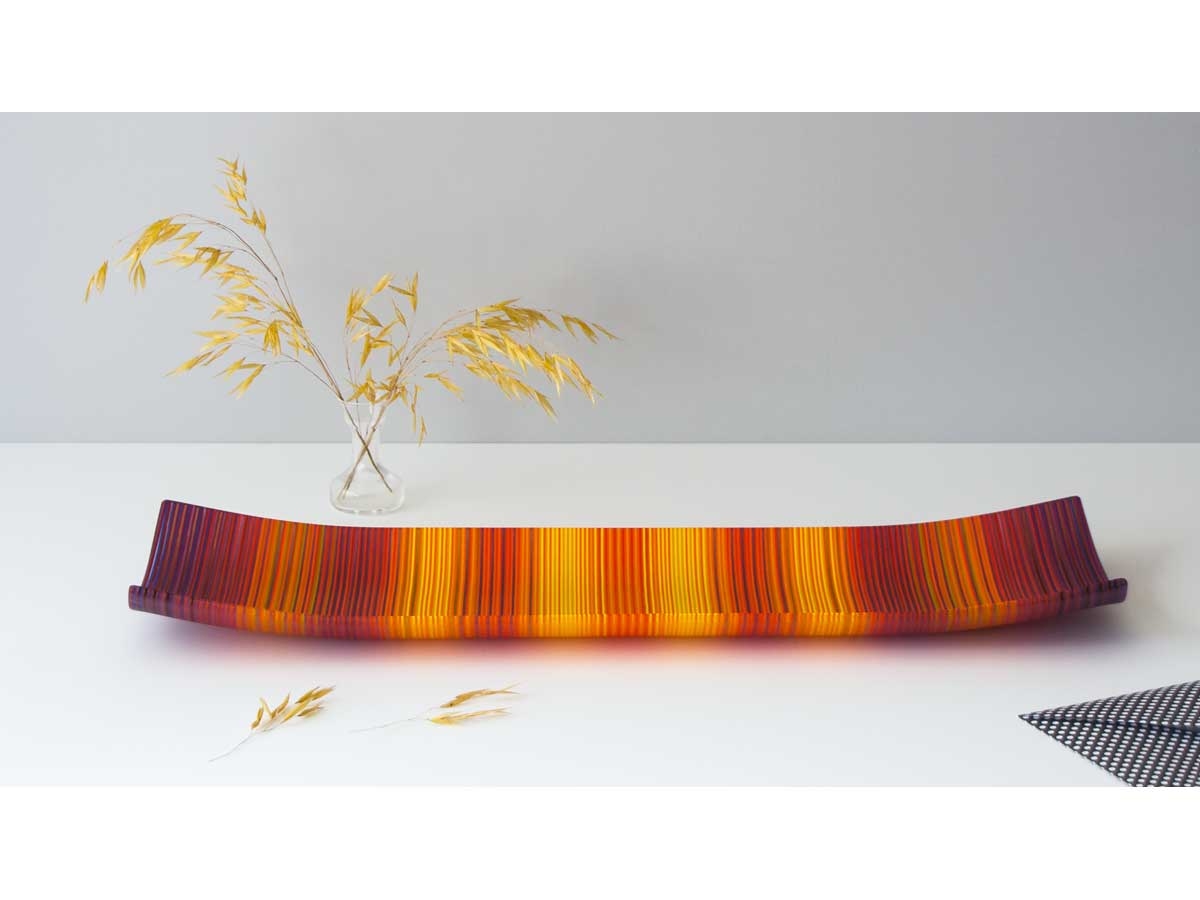 Colours are important to us and one of the pleasures is the positive energy that they can give. My challenge and obsession is trying to design and make pieces that have that positive energy.
Combining colours side by side can add to that energy. Finding combinations of colours and patterns that have particular "moods" has been the object of my recent work.
Most of my inspiration comes from everyday encounters with colours around me. Gardens, flowers, trees and leaves, the colour of light at different times of day, even a visit to a local greengrocer feed my thoughts, not to mention also accessing the worlds of art, photography and fashion worldwide.
I work with glass, assembling sequences of coloured strands of glass and forming them into a variety of shapes and sizes in the kiln. Some designs use more complex rippled colour structures and interwoven patterns. In the final processing of the glass, I can control the intensity and blending of the colours, and add a tactile quality to the finished objects.
I hope you find this work interesting and uplifting.
ColourWave Glass by Helena Ross
---